White House paper suggests solar tariff support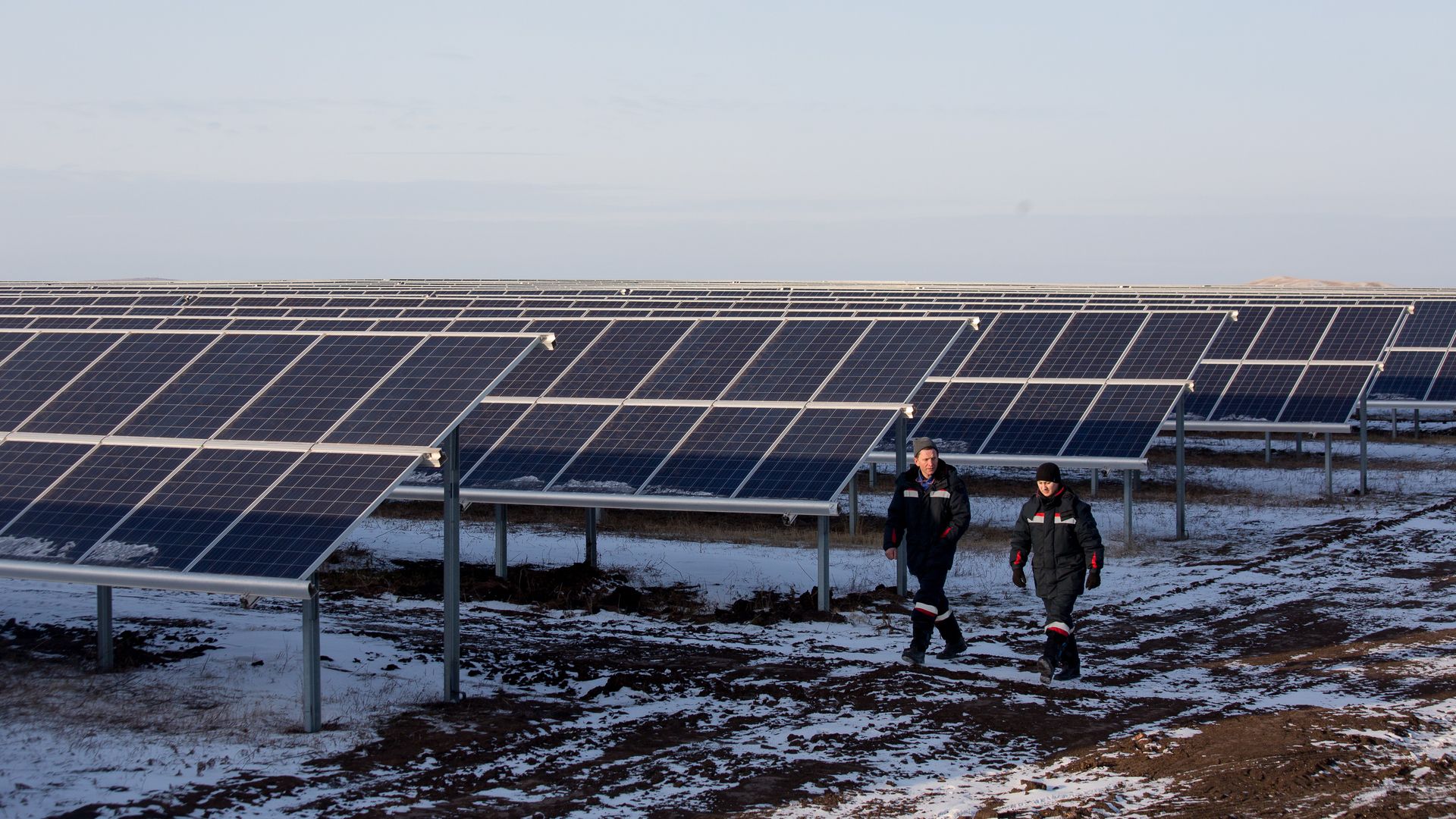 A White House document circulating within the Trump administration lays out a case for imposing new trade restrictions on imports of solar panel equipment from Asia, according to a report in Politico.
Why it matters: It's the latest sign that President Trump's hawkish trade stance toward China will soon lead to tariffs that U.S. solar energy developers fear will sharply drive up costs and curtail new project development.
The U.S. International Trade Commission (ITC) concluded in September that low-cost imports — many of which come from Chinese owned companies operating in Asia — were a cause of "serious injury" to domestic panel manufacturers.
The finding came in response to a petition from two financially distressed manufacturing companies, Suniva and SolarWorld.
What's next: The White House is slated to make a decision as soon as next month on whether to impose tariffs or perhaps some other forms of solar trade restrictions.
In November the ITC recommended tariffs that are less aggressive than what the petitioners sought. But the White House has wide latitude to decide what form of penalties, if any, to impose.
Go deeper