Trump's next moves on Israel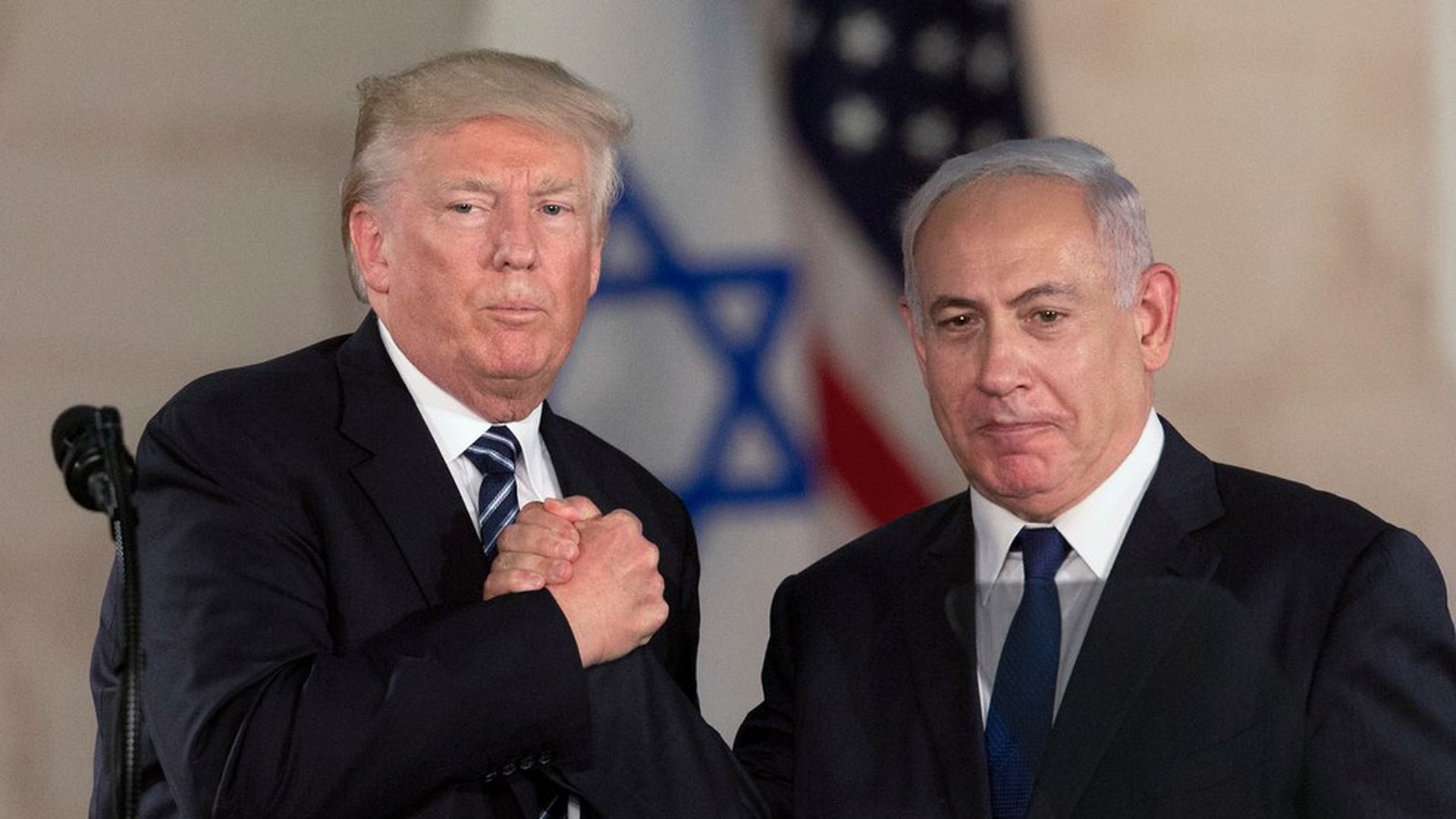 This week will be the most important so far in the Trump presidency for supporters of Israel:
Move 1: Trump will recognize Jerusalem as Israel's capital in a speech on Wednesday. (The administration still refuses to confirm this and has been sticking with the line that Trump is still considering his options. Jared Kushner was guarded in rare public remarks Sunday at the Saban Forum in Washington, D.C.)
The Trump administration won't move the U.S. embassy to Jerusalem — for now. But the Jerusalem announcement is a big deal. No American president has recognized the city as Israel's capital since the state was established in 1948. As my colleague Barak Ravid has written, news of Trump's decision — which Axios broke — has angered Palestinians and could derail the Middle East peace negotiations brokered by the Trump team.
Why this matters: Per the NYT — "The diplomatic status of Jerusalem is one of the world's most contested issues, with Israel and the Palestinians claiming it as their capital. Its holy sites are sacred to Jews, Christians and Muslims, and any change in its status would have vast repercussions across the Middle East and other Islamic-majority countries worldwide."
Move 2: The Republican-led House will vote Tuesday on the Taylor Force Act. The bill would restrict U.S. funding for the Palestinian Authority unless they stop paying terrorists and the families of dead terrorists who attack Americans and Israelis.
Move 3: The White House is hosting its Hanukkah party on Thursday night. It's been a hot topic in Republican Jewish circles — and not for good reasons. A number of Republican Jewish leaders, including major party donors, were upset they weren't invited. The White House apparently wanted a "more intimate event," said a source close to the process, who argued it was a mistake and revealed this administration's political ineptitude.
Go deeper