Trump has now appointed most ever federal appeals judges in 1st year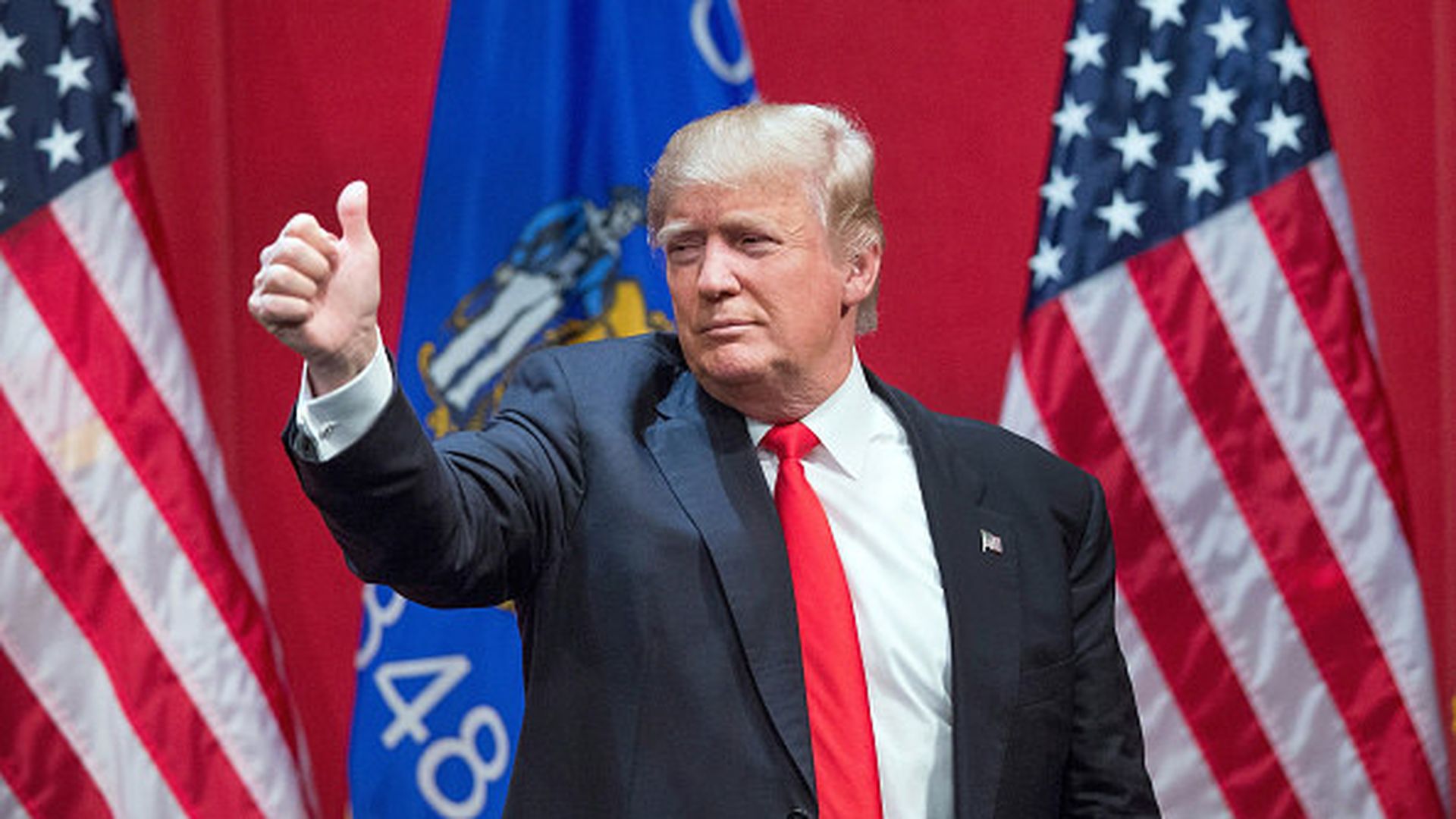 Senate Republicans on Thursday confirmed President Donald Trump's twelfth federal appeals court nominee, setting a record for the most circuit court picks confirmed in a president's first year.
Why this matters: The federal courts carry significant weight in almost every area of policy: gun rights, executive power, LGBT rights, freedom of religion, etc, and have blocked multiple Trump initiatives in his first year. Trump's picks of young, conservatives judges for the lifetime appointments will far outlast his presidency.
Background: Richard Nixon and John F. Kennedy successfully appointed 11 appeals court judges in their first year.
Former President Barack Obama successfully appointed three appeals court judges in his first year in office in 2009, as well as Supreme Court Justice Sonia Sotomayor. His predecessor, George W. Bush, got six confirmed.
What they're saying: Senate Majority Leader Mitch McConnell, who has spearheaded the effort, said Republicans were having a "historic week."
Sen. Dianne Feinstein, the ranking Democrat on the Senate Judiciary Committee, lambasted Republicans, saying that the "speed at which these judges are being rammed through the process is stunning."
Go Deeper: Judicial appointments are the sleeper story that matters.
Go deeper