Tillerson says he'd meet with North Korea without preconditions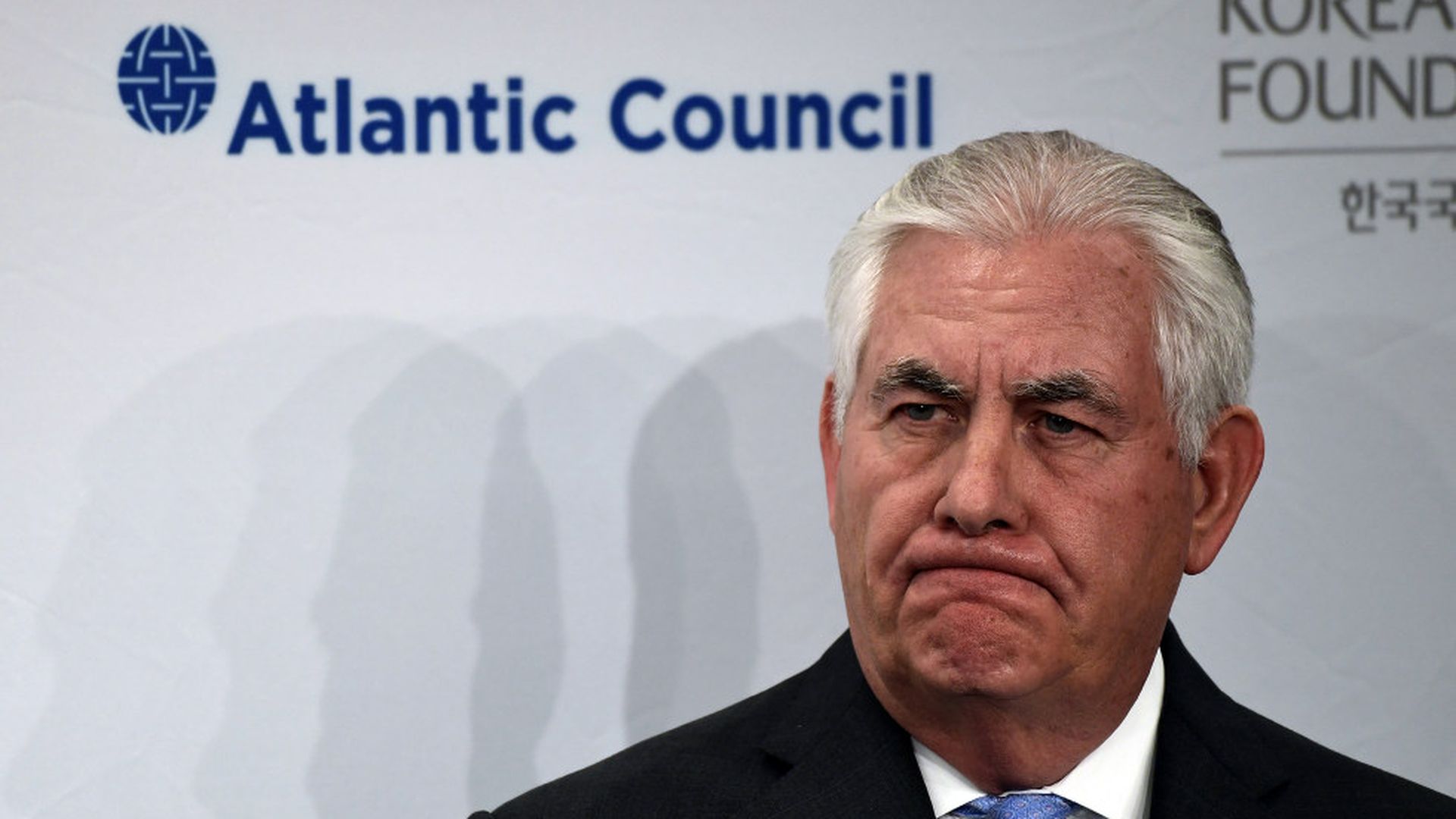 Secretary of State Rex Tillerson said on Tuesday that the U.S. was dropping the precondition that North Korea give up its nuclear weapons before sitting down together, according to CNN.
"We are ready to have the first meeting with precondition...Let's just meet, and we can talk about the weather if you want. Talk about whether it's going to be a square table or a round table, if that's what you are excited about. But can we at least sit down and see each other face to face, and then we can begin to lay out a map, a road map of what we might be willing to work towards."
Why it matters: Tillerson said demanding North Korea denuclearize is "unworkable," and that Trump agrees it isn't plausible. Tillerson did demand, however, that North Korea "ensure a period of quiet during talks," per CNN.
The White House released a statement in regards to Sec. Tillerson's comments, saying: "The President's views on North Korea have not changed. North Korea is acting in an unsafe way not only toward Japan, China, and South Korea, but the entire world. North Korea's actions are not good for anyone and certainly not good for North Korea."
Go deeper