The grim mood in Colombia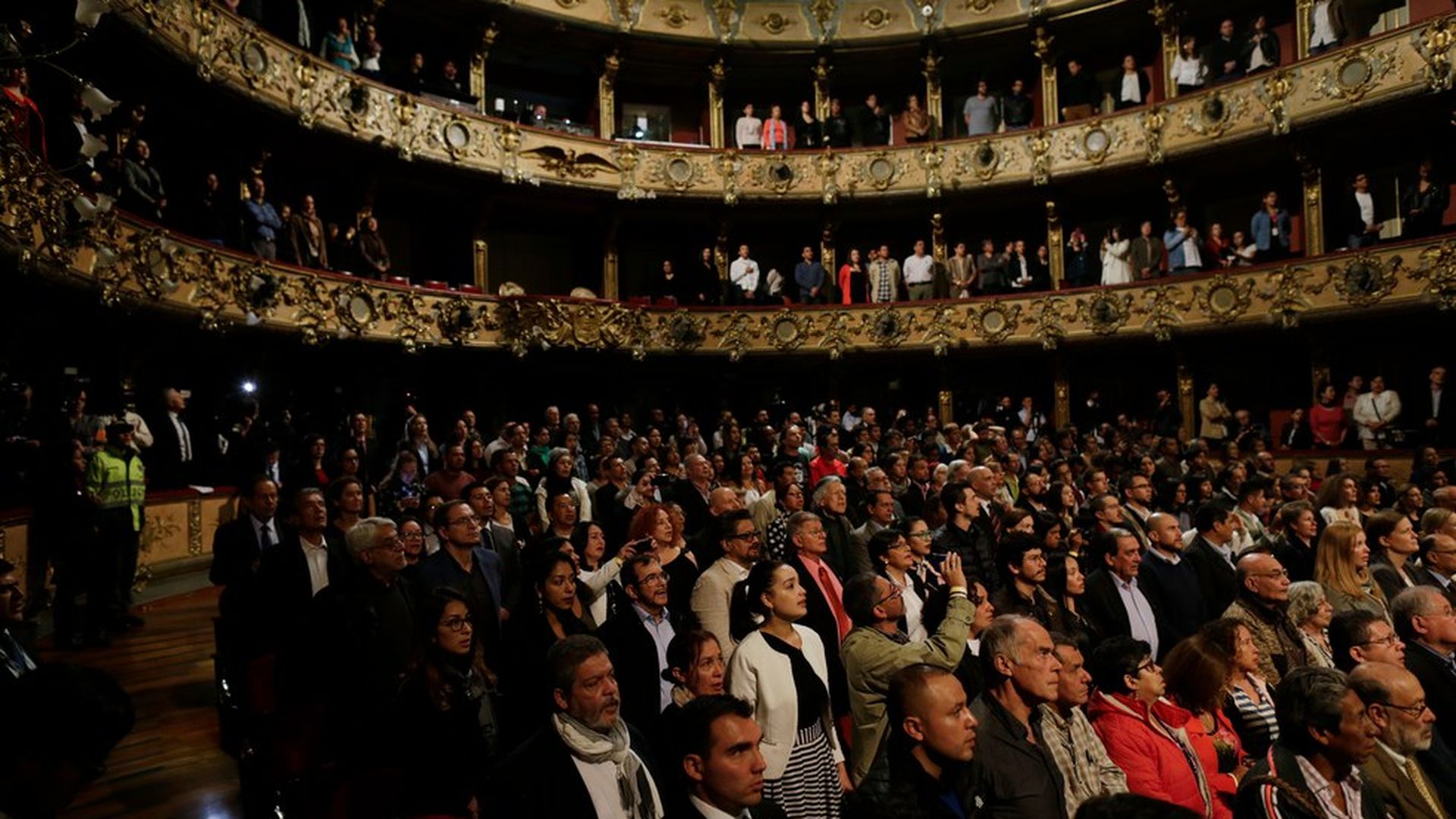 Colombians remain divided over the year-old peace deal that ended a 50-year long war in the country, and the country's political elite faces a profound crisis of legitimacy. Graft scandals have hit every branch of the government over the past year, and corruption now eclipses security as a top concern for voters. More than 80 percent of Colombians say they have a negative view of all political parties.
Why it matters: There is an important connection between the problem of corruption and the prospects for peace. Making peace agreements stick is never easy—just ask former-Yugoslavians, Rwandans, or Salvadorans, for starters. In an increasingly polarized society, a government that lacks trust and legitimacy will have an especially difficult time providing the public goods that are indispensable to anchor peace and prosperity. Whether that dynamic changes after next March's presidential election is the critical question for Colombia today.
Go deeper: Watch my video explainer on the situation in Colombia recorded on location in Bogota — with a bonus orthographic lesson.
Sign up for Eurasia Group Media's Signal newsletter.
Go deeper