The Alabama Senate race is finally ending. Here's what to watch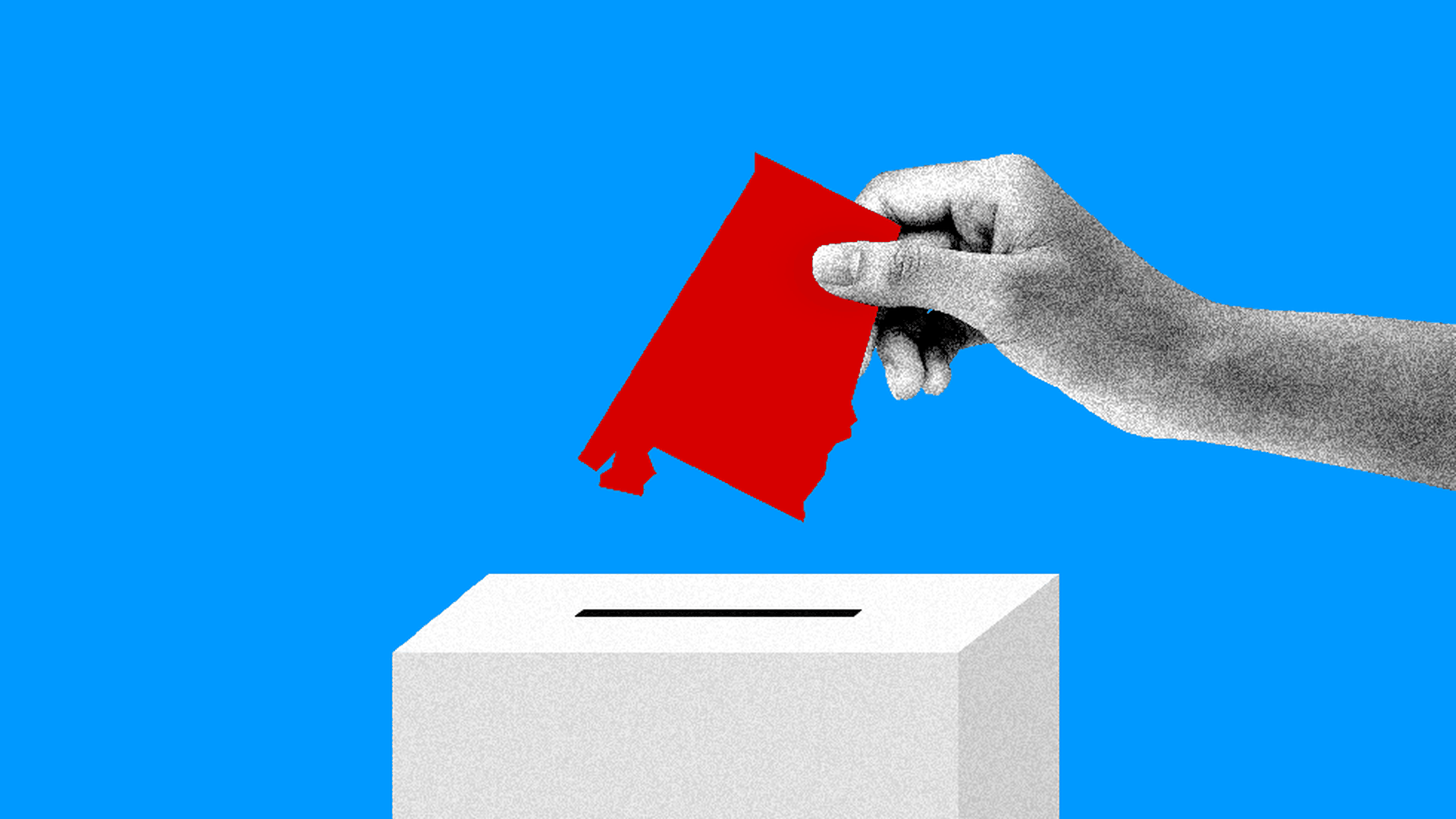 Alabama voters are going to the polls today to make their choice between Republican Senate candidate Roy Moore, who has found himself embroiled in sexual assault allegations involving teenaged women, and Democrat Doug Jones.
The impact: If Moore wins, it means Republican voters were willing to ignore weeks of coverage of the allegations against Moore — or simply didn't believe them. If Jones wins, it means Moore blew a winnable race for a safe Republican seat. And for sexual assault survivors and allies, a Jones win would stack a major win on top of several, including all the lawmakers who have already stepped aside in the wake of sexual misconduct allegations.
Context: If Jones wins, he'd be the first Democratic senator elected in Alabama in 25 years. The last one was Richard Shelby in 1992 — before he switched to the Republican Party.
What to watch: Polls are open from 7 a.m. to 7 p.m. Central, and some results may be in as early as 8 p.m. Central, according to the Alabama Secretary of State's office.
The polling:A Fox News poll released yesterday has Jones ahead with 50%, a 10-point lead over Moore.That's different from the trend in other polls, though. One from Gravis Marketing over the weekend showed Moore with slightly stronger numbers than the Democrat, with 49% favoring Moore over Jones' 45%.The RealClearPolitics poll average similarly shows Moore ahead by a little more than 3 points.That doesn't necessarily mean the polls are wrong. It just means it's a volatile race, and actual voter turnout will make a big difference, as the Washington Post explains.
The final days:
Moore: In the week building up to Election Day, Moore hasn't held many public events. That changed on Monday night, when Moore held a rally with President Trump's former chief strategist, Steve Bannon. The Moore camp is spinning this race as a "trial" on Trump, who recorded a robocall in support of Moore.
Jones: Former President Barack Obama and former VP Joe Biden recorded robocalls for Jones. In recent days New Jersey Sen. Cory Booker and former Massachusetts Gov. Deval Patrick have stumped for Jones, highlighting that the Jones camp is likely aware of how vital the black vote will be to a win on their end.
Go deeper