Supreme Court declines to hear same-sex marriage benefits case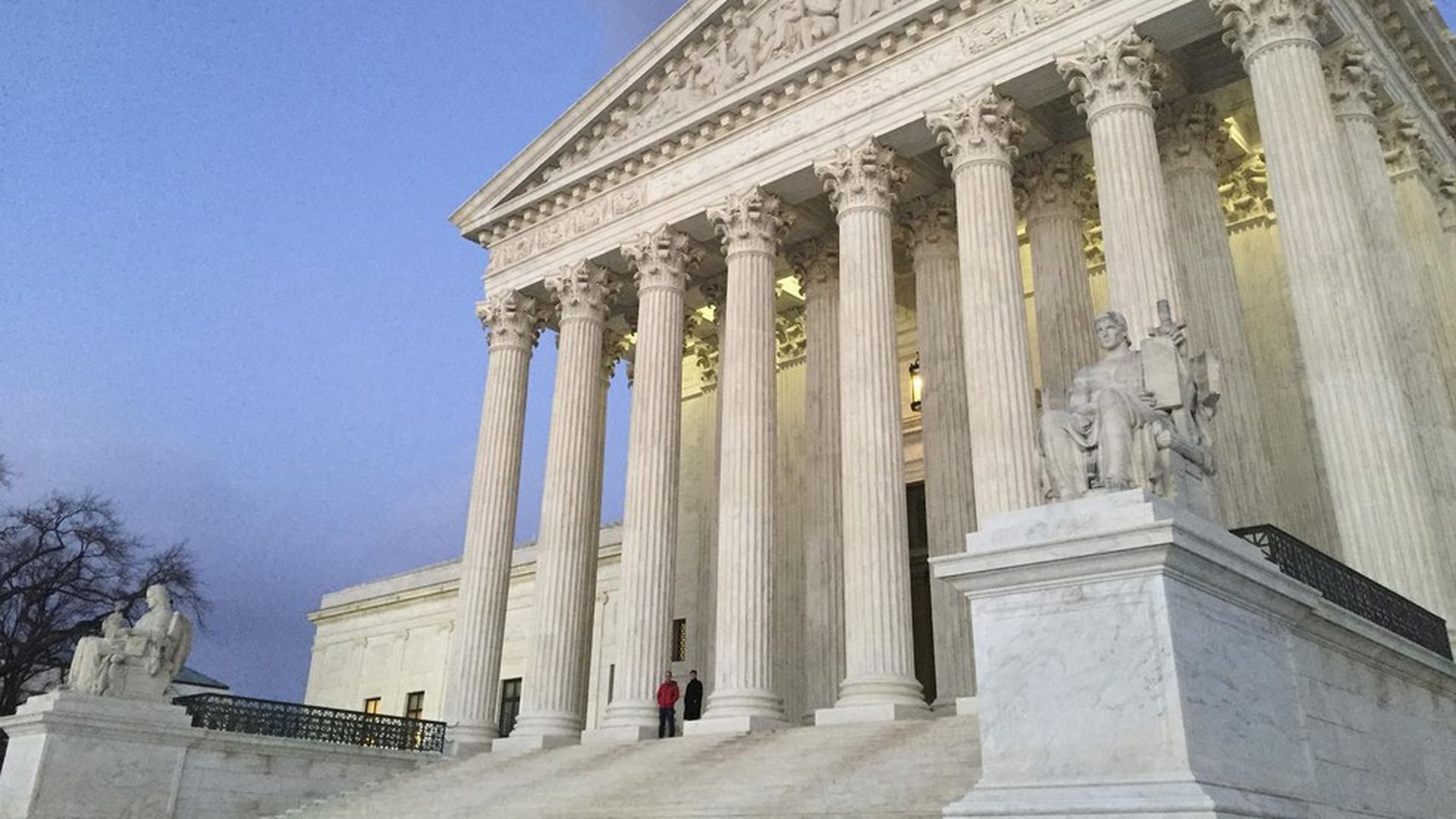 The U.S. Supreme Court on Monday declined to review a ruling by the Texas high court that married, same-sex couples may not be entitled to government-subsidized marriage benefits.
Why it matters: The all-Republican Texas Supreme Court ruled that the landmark 2015 Supreme Court ruling which overturned bans on gay marriage nationwide did not hold that "states must provide the same publicly funded benefits to all married persons," per The Texas Tribune. The ruling suggests that not all marriages must be treated equally.
Background: The suit centers around a policy by the city of Houston, which extends benefits to spouses of gay and lesbian public employees. Despite the court battle, the city is still providing benefits to all of its married employees, the Tribune reports. This decision comes a day before the U.S. Supreme Court will hear arguments in a case involving a Colorado baker who refused to provide a cake for a same-sex wedding.
Go deeper