Sessions deemed obstruction a "high crime" in Clinton's case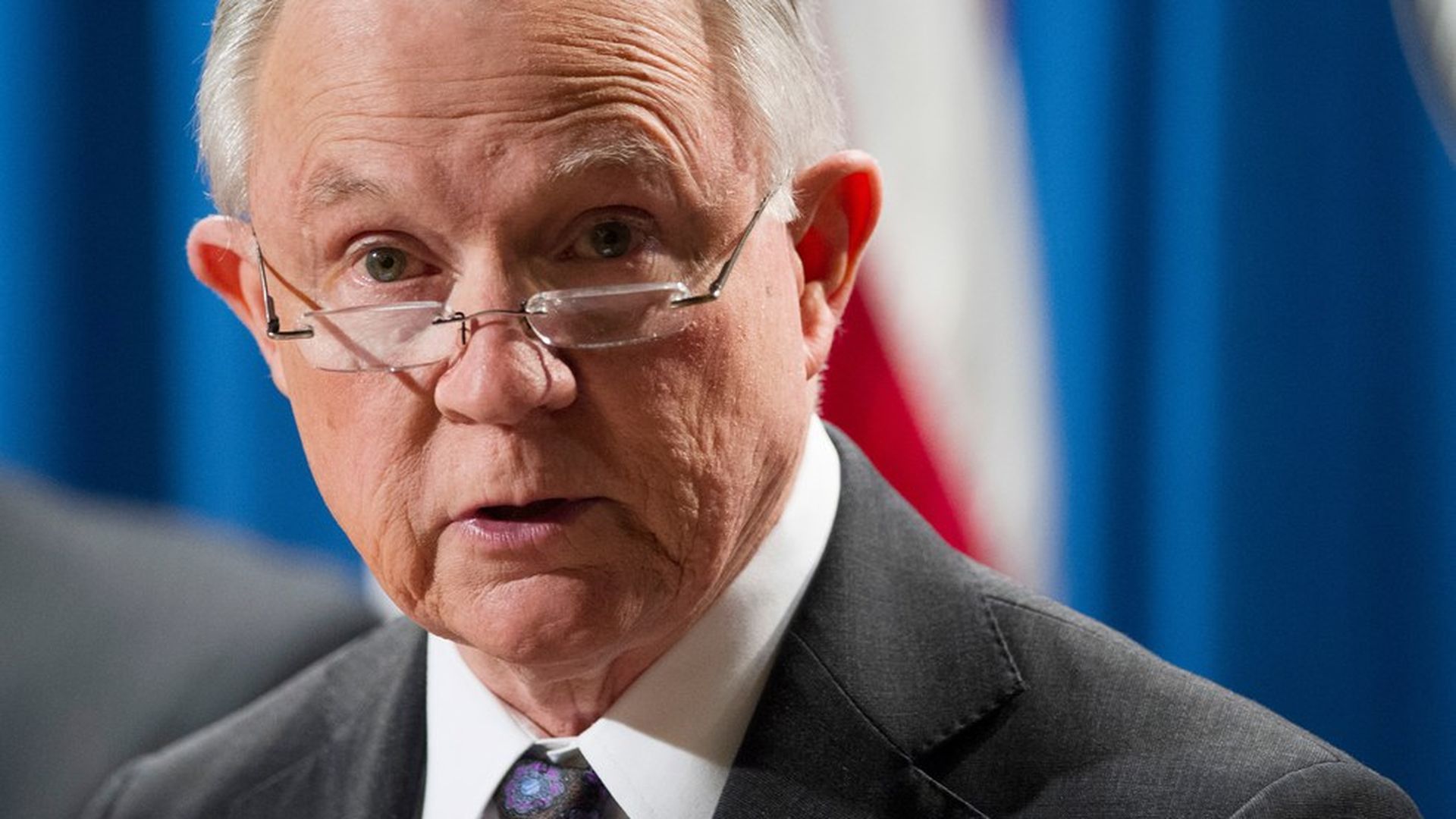 John Dowd, President Trump's outside lawyer, contended to Axios' Mike Allen that the "president cannot obstruct justice because he is the chief law enforcement officer... and has every right to express his view of any case." Attorney General Jeff Sessions would disagree — or at least would have during the Clinton impeachment proceedings in 1999, as Politico points out.
Then-senator Sessions voted to remove Clinton from office because of a "continuous pattern to lie and obstruct justice," which he deemed a "high crime."
Full Quote:
"... the Constitution of the United States requires the Senate to convict and remove the President of the United States if it is proven that he has committed high crimes while in office. It has been proven beyond a reasonable doubt and to a moral certainty that President William Jefferson Clinton has persisted in a continuous pattern to lie and obstruct justice. The chief law officer of the land, whose oath of office calls on him to preserve, protect and defend the Constitution, crossed the line and failed to protect the law, and, in fact, attacked the law and the rights of a fellow citizen. Under our Constitution, such acts are high crimes and equal justice requires that he forfeit his office. For these reasons, I felt compelled to vote to convict and remove the President from office."
Go Deeper: Mike's interview with Dowd, and the legal dispute.
Go deeper