Sen. Gillibrand says Trump should "immediately resign"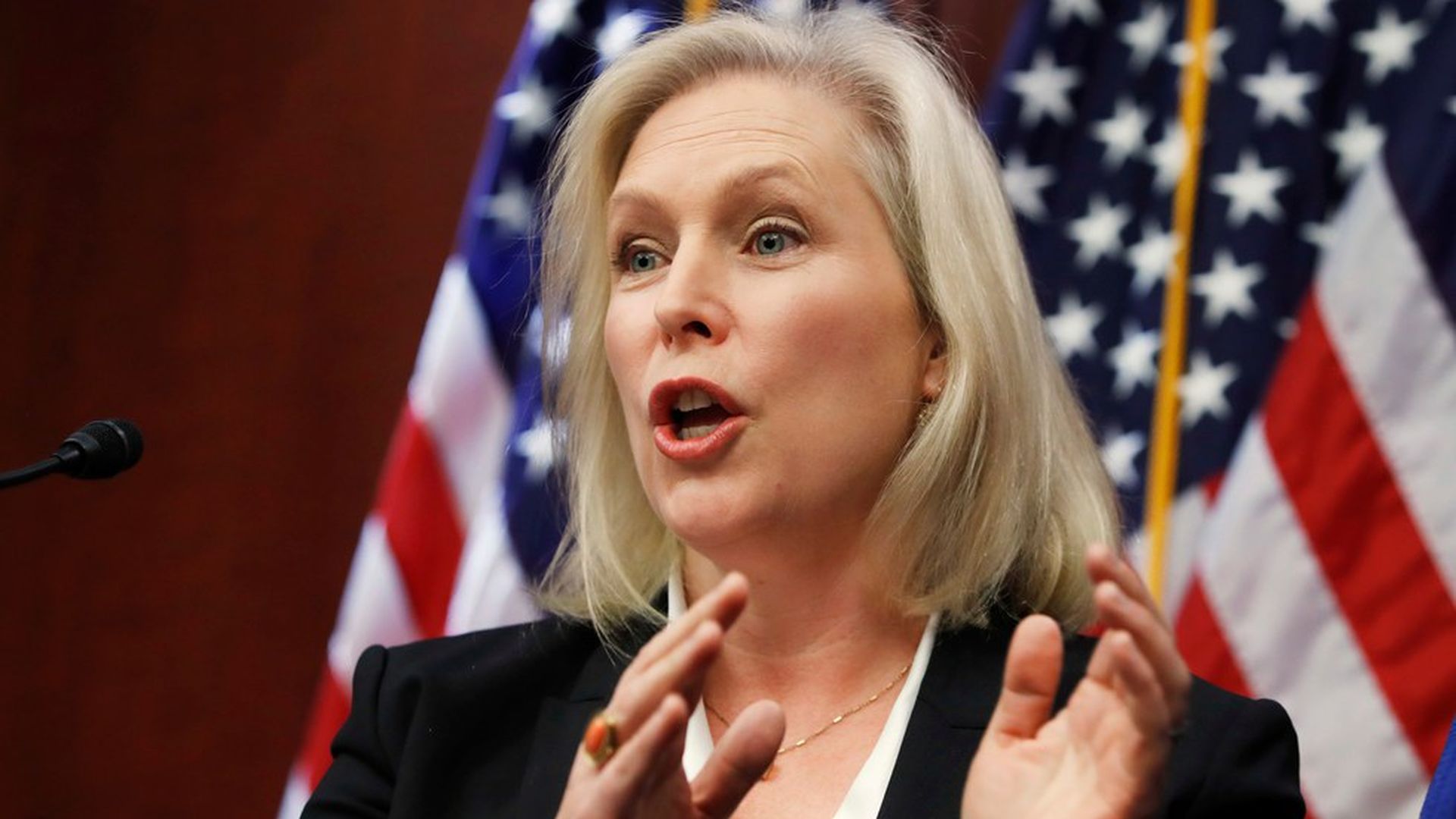 Democratic Sen. Kirsten Gillibrand called Monday in a CNN interview for President Trump to "immediately resign" over the allegations of sexual harassment and abuse, and called for a congressional investigation if he declines to do so.
The backdrop: Three senators — Bernie Sanders, Jeff Merkley and Cory Booker — have called for Trump's resignation since Sen. Al Franken announced last week that he would be stepping down over groping allegations. Three of Trump's 16 accusers spoke out Monday, calling for an investigation.
Full quote:
"These allegations are credible, they are numerous, I've heard these women's testimony and many of them are heartbreaking. President Trump should resign his position, whether he will ever hold himself accountable is something you really can't hold your breath for and so Congress should have hearings, they should do their investigation, they should have appropriate investigations of his behavior and hold him accountable."
Go deeper