Ro Khanna pushes back on criticism of his net neutrality comment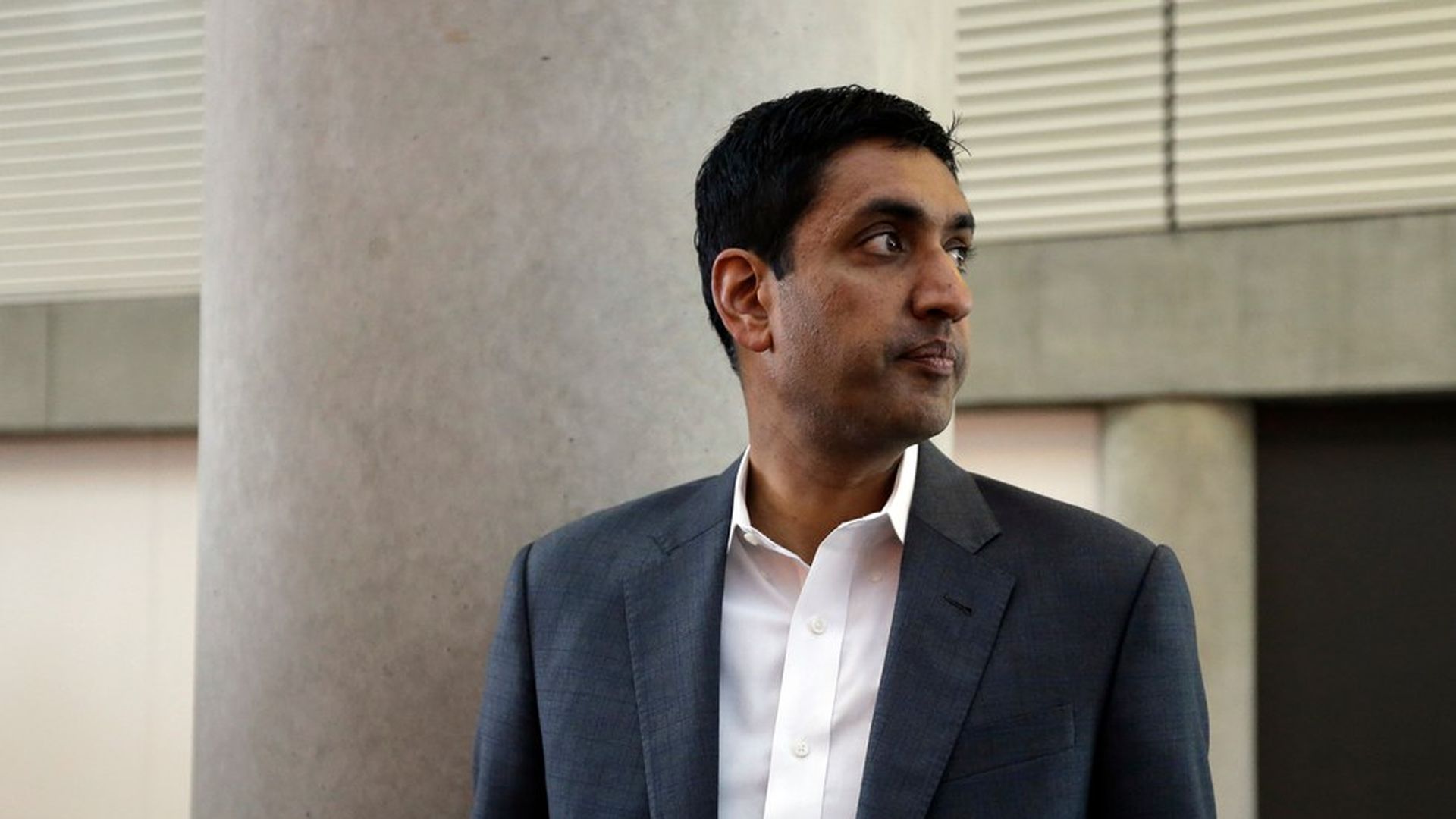 Rep. Ro Khanna — a Democrat who represents parts of Silicon Valley — defended a controversial statement he made in a conversation with his local paper last week that pointed to Portugal as an example of what happens when regulations don't protect net neutrality.
What he's saying:
Backers of the repeal of U.S. net neutrality rules note that Portugal is subject to Europe-wide rules. But Khanna says they're too weak on "zero rating" programs that let internet customers view certain content without counting against their monthly data caps.
"The strongest form would be net neutrality with a significant ban on zero rating. Right below that is what FCC Chair Wheeler did under the Obama administration: net neutrality with a case-by-case review of zero rating by the FCC," he told the San Jose Mercury News.
Reality check: Republicans at the FCC are already set on repealing the Obama-era rules this month. There's zero political support on Capitol Hill to enact something even tougher.
Go deeper