Michael J. Fox on his quest for a cure to Parkinson's Disease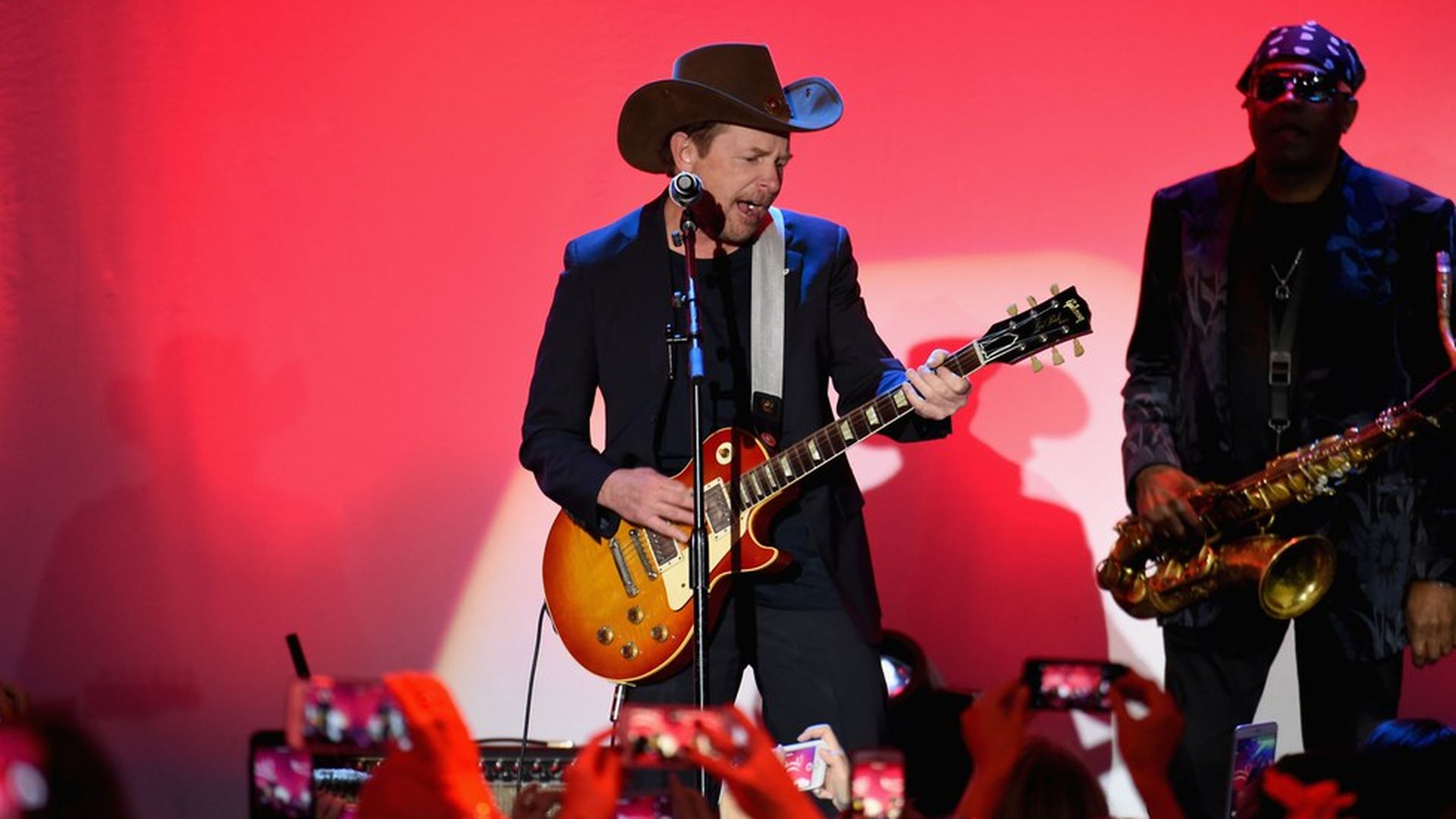 Last night I had the pleasure of interviewing Michael J. Fox and Debi Brooks, a former Goldman Sachs banker and co-founder of the Michael J. Fox Foundation, at a private J.P. Morgan event in California.
Bottom line: It was intensely inspiring, no matter how cliche that may sound nor how jaded any of us in the room typically are.
One reason is that Fox, who was diagnosed with Parkinson's Disease back in 1991, makes such appearances despite his obvious physical challenges, but also that he does so more out of optimism than obligation. When I asked him during dinner if he dreads this sort of thing, he gave me a look that said both: I've been asked this before, and I still don't really understand the question.
Second, the Fox Foundation, which now has raised around $750 million since its 2000 founding, is disruptive in a way that particularly appeals to those who spend their professional lives around technology founders. It has partnered directly with pharma companies without asking for equity in return (that may not sound unusual, but it really is). For example, it played an integral role in the creation of Denali Therapeutics, which is expected to go public this week, but isn't on the cap table. Its early grants came within weeks of application, not months. It has no endowment, nor does it want one. Money goes out almost as soon as it comes in, with a sincere goal of putting itself out of business. A few Fox quotes from our on-stage conversation:
"It's not a nebulous cloud of doom that hangs over my head. It's a set of challenges and there are rewards in meeting those challenges.... When I go see a doctor there's no question who the expert is. I'm the expert, because I'm living it."
"As I learned in school, biology is hard."
"When we started the Foundation it was how can we solve this problem... I had a lot of friends in hedge funds and on Wall Street and I thought I need some of these guys. We approached it like a startup."
"I like to play guitar, and everyone wants to hear a medley of my hit," he said, when asked why he tries to perform Johnny B. Goode each year at his Foundation's annual gala.
"I recently did an interview with Jane Pauley and I was in tears when I left the patient roundtable portion of the segment. Because it reminded me how much they mean to me. A 34 year-old mother of three in the suburbs and who doesn't have access to the same things I have access to, but she has the same experiences. We don't want anything ridiculous – we just want a cure."
Go deeper