Here's how much the Mueller probe has cost so far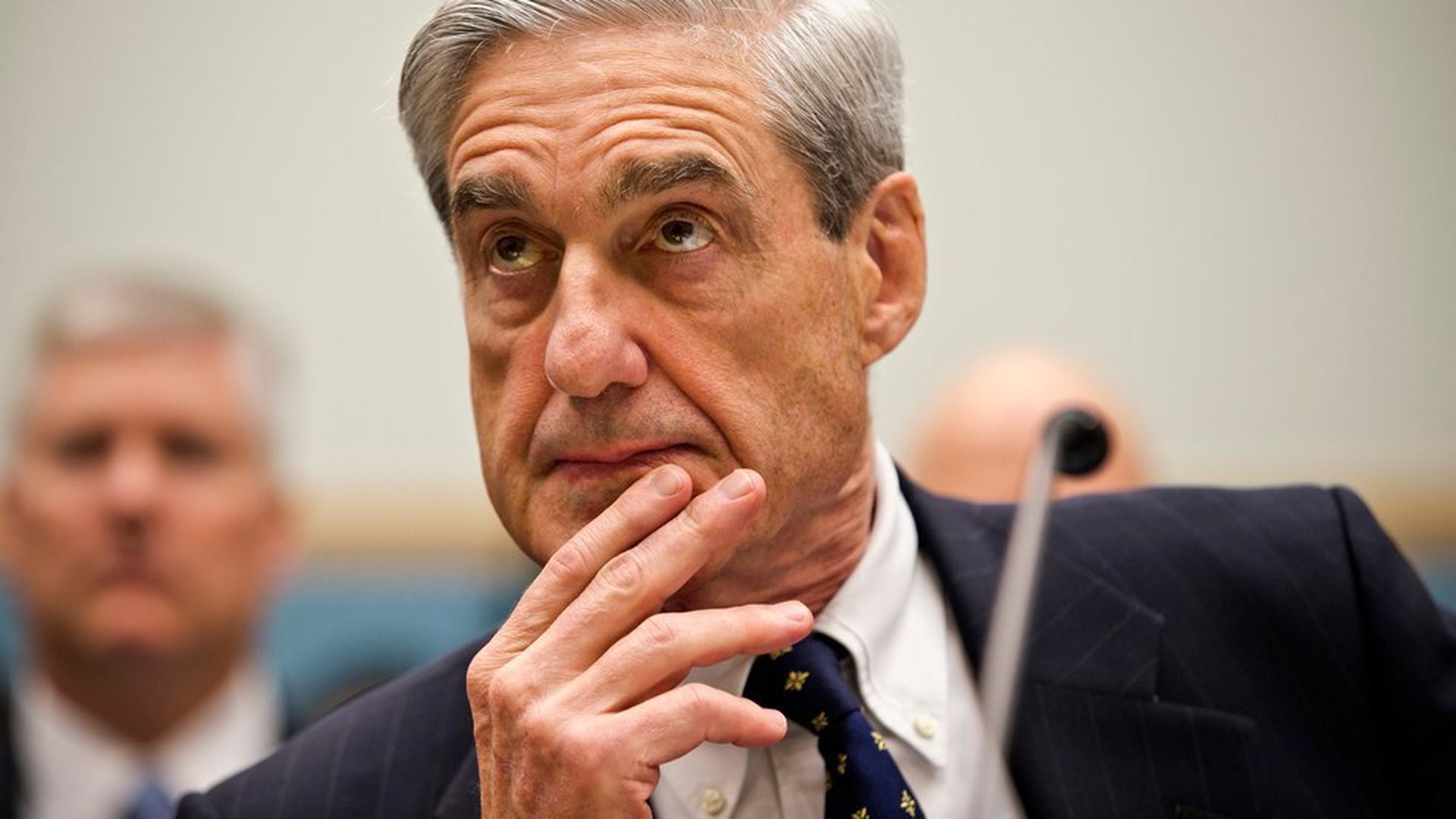 Special counsel Robert Mueller, who has been probing Russia's meddling in the 2016 election and possible coordination with the Trump campaign, has spent more than $3.2 million in four-and-a-half months, according to a report released Tuesday. Meanwhile, the Department of Justice spent $3.5 million to support the investigation.
Why it matters: Some GOP members have criticized the spending, and President Trump lashed out on twitter in May, saying "The Russia-Trump collusion story is a total hoax, when will this taxpayer funded charade end?" But partisan outcries about the use of taxpayer funds for government investigations are nothing new.
The breakdown:
$1.7 million for salary and benefits. About $1.2 million went to DOJ employees who have worked on the probe.
$733,969 for office equipment.
$2,800 for travel.
$157,339 for a variety of contractual services, including $111,245 for information technology, $17,217 for building services and $24,456 for transcription work.
Go deeper