Grassley urges Trump to "reconsider" controversial judicial picks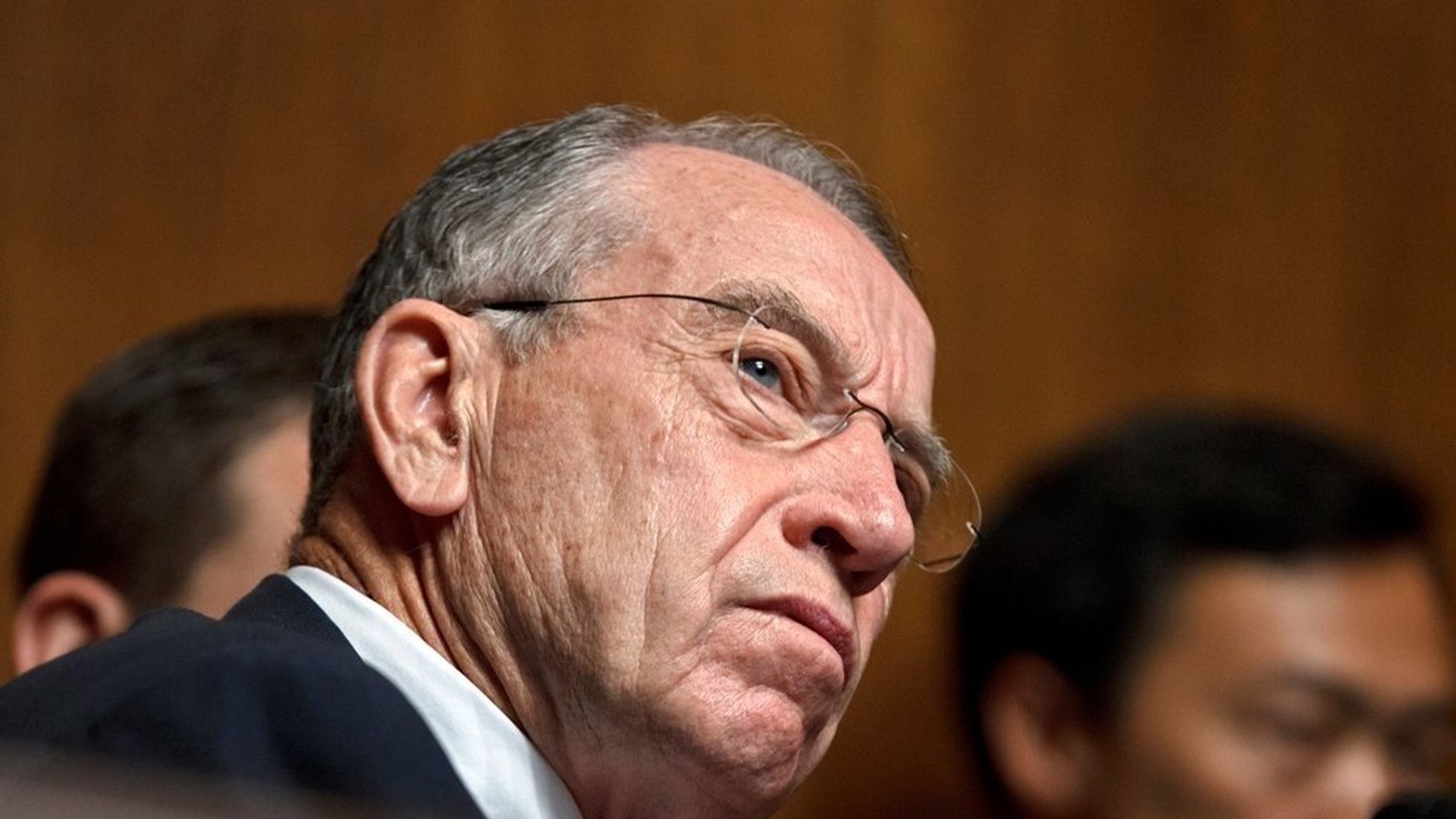 Senate Judiciary Committee Chairman Chuck Grassley on Tuesday criticized two of President Donald Trump's controversial judicial nominations, saying the White House "ought to reconsider" the picks in an interview with CNN.
Why this matters: Grassley's comments serve as an unexpected brake against President Trump's ongoing effort to fill federal judicial benches with young, conservative judges. Trump has been filling judicial vacancies at a near-unprecedented pace.Background: Trump tapped Jeff Mateer to become a federal judge in Texas and Brett Talley in Alabama. Matter has been facing backlash for his controversial speeches on religion and homosexuality. In one instance, he said transgender children are part of "Satan's plan" and advocated for gay conversion. The American Bar Association said in a letter to Grassley last month that Talley is unqualified for the judgeship and lacks the "requisite experience." Talley's nomination, which was cleared by Grassley's committee and now awaits final approval from the Senate, has been criticized for a blog post he wrote about Barack Obama and gun control following the Sandy Hook shooting.
Go deeper