Former gymnastics doctor pleads guilty to molesting 7 girls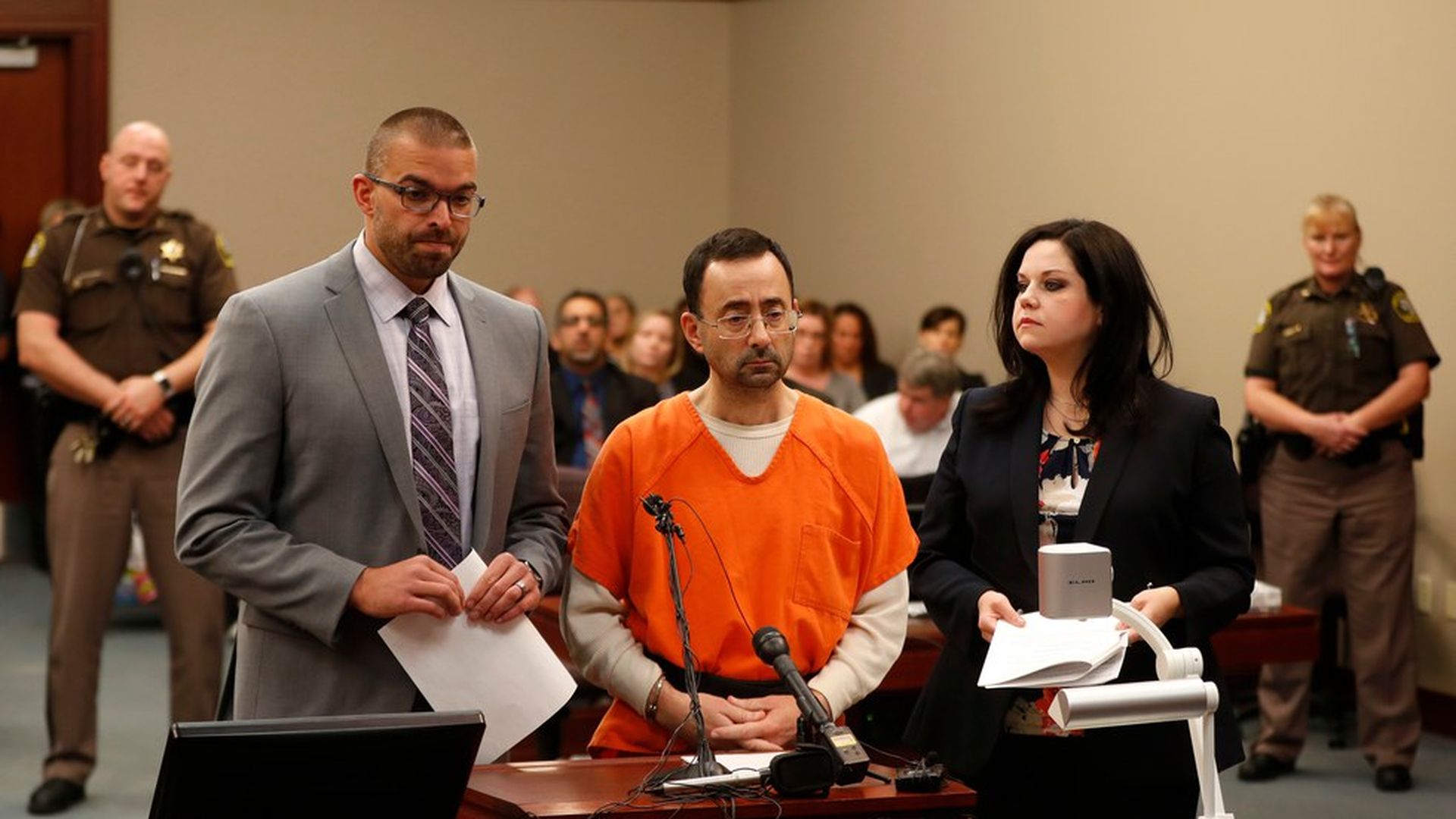 Larry Nassar, a former doctor for the U.S. gymnastics team and Michigan State University accused of molesting more than 130 patients, pleaded guilty on Wednesday to the abuse of seven girls, three of them while they were under 13 years old, per NBC. He is facing at least 25 years in prison.
The big picture: Sexual predators are being unmasked in every industry.
According to the New York Times, Nassar told the court on Wednesday he prays "every day for forgiveness." Judge Rosemarie Aquilina told him she agrees "now is a time of healing, but it may take [the victims] a lifetime of healing while you spend your life behind bars thinking of what you did by taking away their childhood."
Olympic gold medalists McKayla Maroney, Aly Raisman, and Gabby Douglas have all come forward saying they were abused by Nassar. He is facing similar charges in Eaton County, Michigan, and awaiting sentencing for child pornography charges, per the Times.
Nassar's victims have spoken out:
Go deeper