First look: Mapping carbon capture projects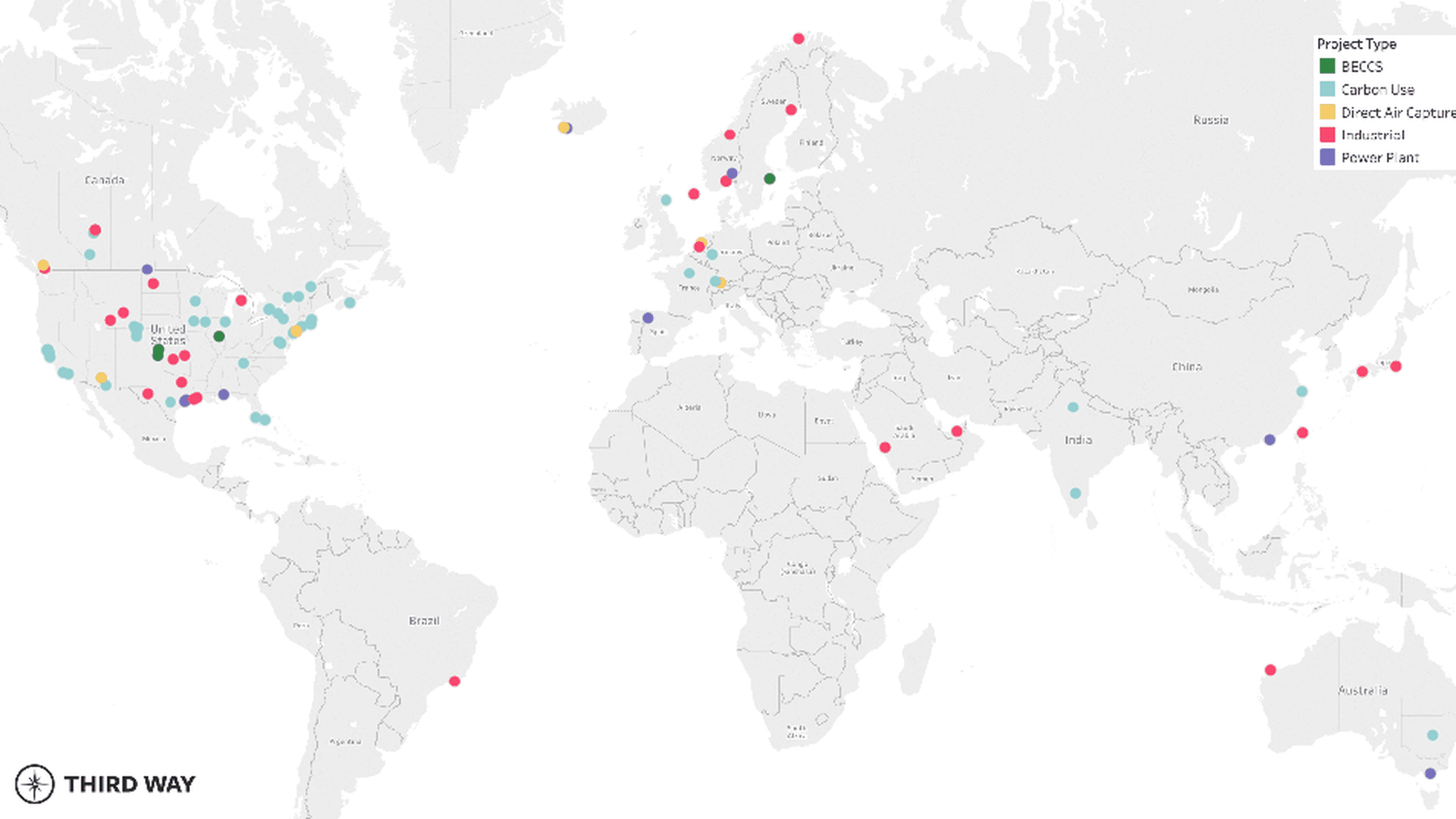 The centrist think tank Third Way is publishing today a new map and database its creators say is the most comprehensive yet tracking all types of projects working to capture carbon emissions.
Why it matters: The United Nations' scientific body concluded in its most recent assessment of climate science in 2014 that if this technology isn't widely deployed, it would be 138% more expensive to keep global temperatures below a roughly 2-degree Celsius rise over the next century.
Gritty details: The database identified more than 100 projects, with just over half of them in the U.S., and most aren't about coal but other industrial processes, like cement and steel. It also includes the couple of projects around the world that capture carbon emissions from the air, not at the onset from facilities like power or industrial plants, which is more common.
The big picture: Carbon capture technology, struggling for decades to gain political relevancy and commercial scale, is suddenly getting a lot more attention from people on both the left and right. This database shows how this once-obscure technology is breaking through and going mainstream -- mainstream in energy and climate circles, anyway.
Go deeper:
Go deeper