Buyer of $450 million da Vinci revealed to be Saudi prince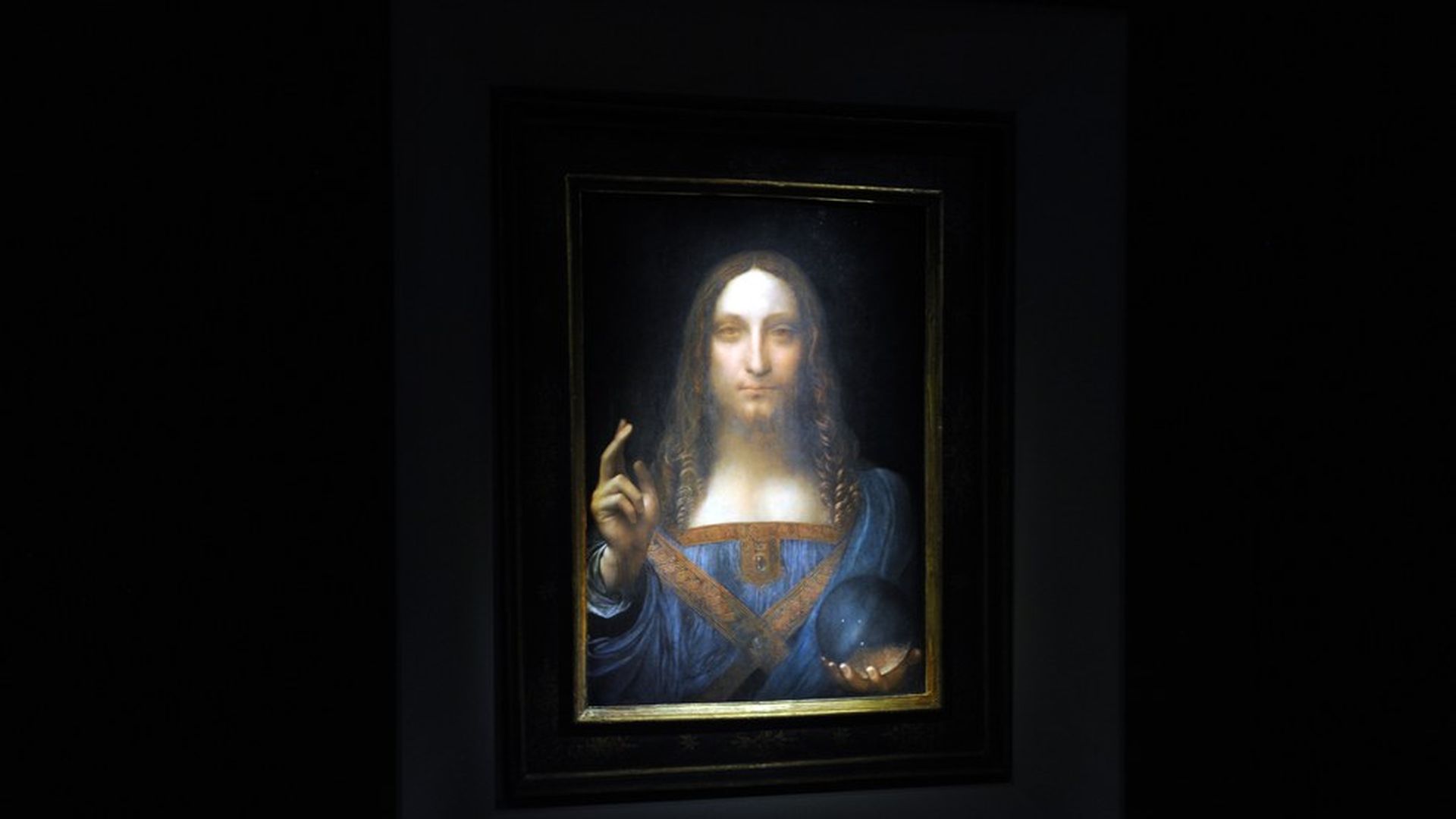 A major art world mystery has been solved as the anonymous buyer who spent a record $450 million on a da Vinci painting last month has been revealed to be a little known Saudi prince, per the NY Times.
As the Times points out, the buyer, Bader bin Abdullah bin Mohammed bin Farhan al-Saud, is close associate of Mohammad bin Salman, Saudi Arabia's crown prince. Two weeks before Prince Bader bid on the painting, Prince Mohammad was conducting what he called an anti-corruption purge, targeting dozens of wealthy Saudis and their assets.
Go deeper
Go deeper