Zuckerberg: We need more purpose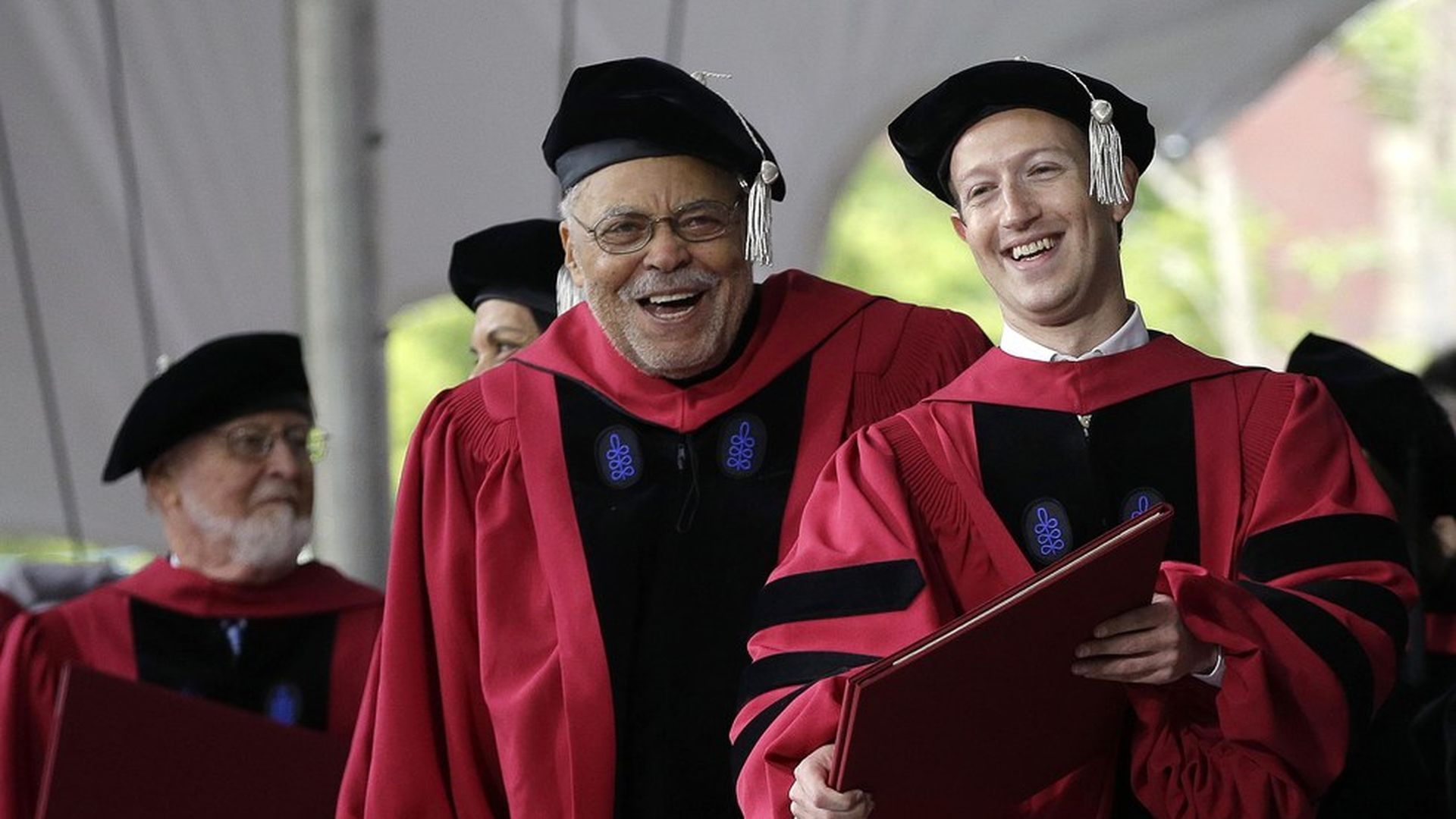 Mark Zuckerberg told Harvard's graduating Class of 2017 Thursday that strong projects creating a sense of purpose for everyone involved. He said his hardest times at Facebook came about when he didn't take the time to explain the purpose of the project.
His call to action: Let''s "do big things not just to create progress, but to create purpose...You are graduating into a world that needs purpose. It's up to you."
His advice to those with big ideas: "Be prepared to be misunderstood."
What pop culture gets wrong about tech and innovation: "The idea of a single eureka moment is a lie," which he says is detrimental to future innovators who tend to think, "we feel like we just haven't had ours yet." Also, "no one writes math formulas on glass."
Here's everything Zuckerberg says our society needs right now:
"How about stopping climate change before we destroy the planet and getting millions of people involved installing solar panels?"
Track health data and share genomes
"Invest in cures so people don't get sick"
"How about modernizing democracy so everyone can vote online?"
"And how about personalizing education so everyone can learn… continuous education through our lives"
"Let's do it in a way that gives everyone" a role
"We need affordable child care"
"Healthcare that's not tied to just one employer"
"We need a society that's less focused on locking us up and [that] stigmatizes us when they do"
Eliminate income inequality
Deal with automation and self-driving trucks
His take on globalization: "There are people left behind by globalization…It's tough to care about other people when we don't feel good about our lives at home. There's pressure to turn inward."
Zuckerberg was accepted into Harvard as a member of the Class of 2006 and today received a Doctor of Laws with the Class of 2017.
Go deeper