Zuckerberg, Chan philanthropy hires top Democratic pollster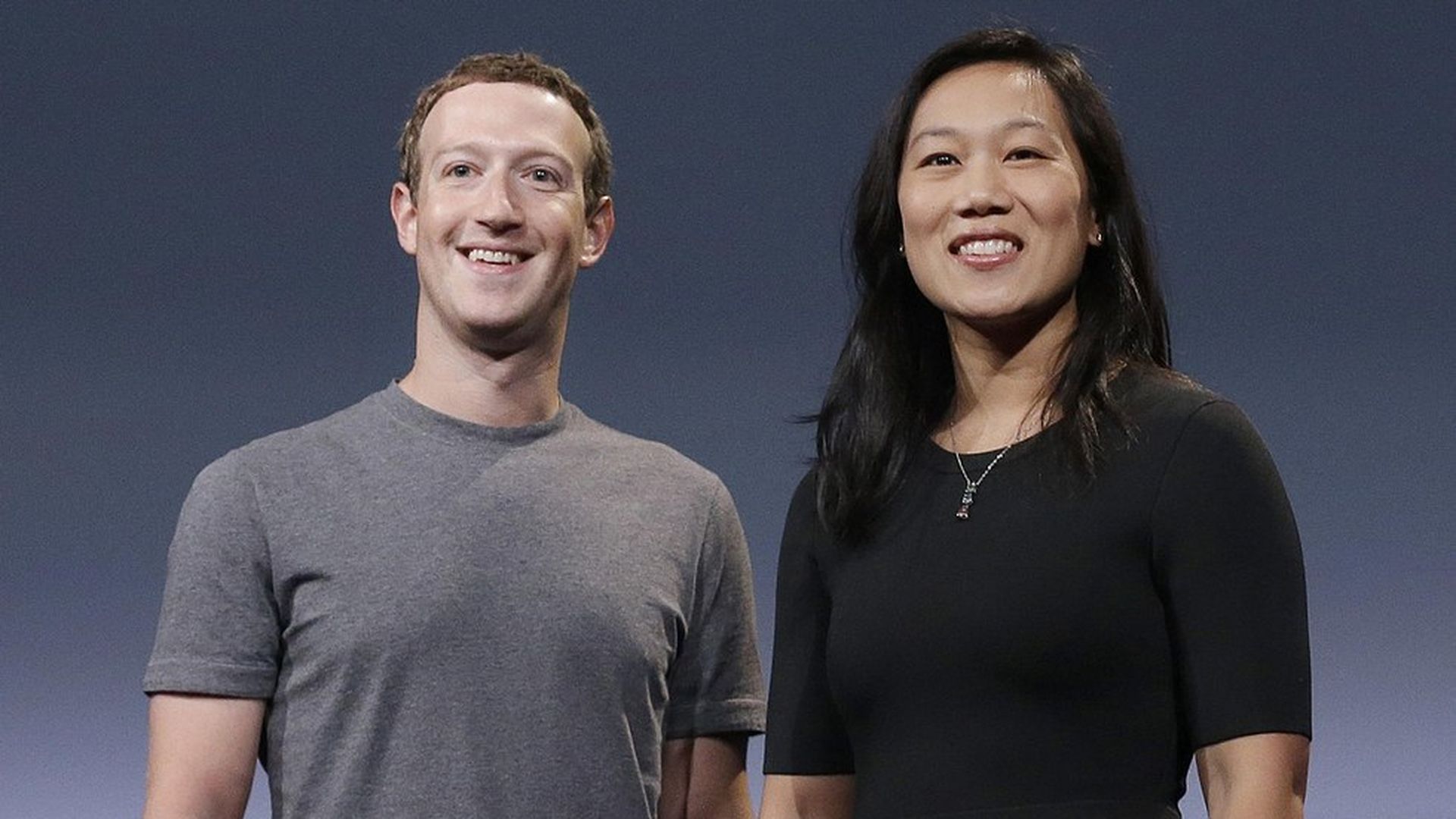 The Chan Zuckerberg Initiative has retained the Benenson Strategy Group, run by Joel Benenson, a top staffer on Hillary Clinton's last presidential campaign. The hiring comes after speculation that Mark Zuckerberg could seek public office.
"Any work done with BSG will be focused on CZI's efforts around science, education, and other policy areas," said a source with knowledge of the situation, which was first reported by Politico. "It is not political in nature."
Our thought bubble: There are reasons why CZI would want to have access to public opinion polling. It is making donations and investments on contentious topics like the future of education, criminal justice and housing. But although Zuckerberg has said he isn't running for office, he and his wife, doctor Priscilla Chan, are only stoking those rumors by hiring a man who boasts in the first sentence of his official bio of being "the only Democratic pollster in history to have played a leading role in three winning presidential campaigns."
The bigger picture: Zuckerberg and Chan are baking political advocacy into their high profile philanthropy. Several of CZI's top communications staffers are veterans of Democratic politics. And its payroll includes David Plouffe, who masterminded Barack Obama's first run, and Sara El-Amine, the former chief of Obama's outside organizing group.
"As a philanthropic organization focused on a number of substantive issues including science, education, housing and criminal justice reform, any research efforts we undertake would be in support of that work," a spokesperson for CZI told Axios. Benenson's firm did not immediately respond to a request for comment.
Go deeper