Yext CEO: "This is a winner take all market"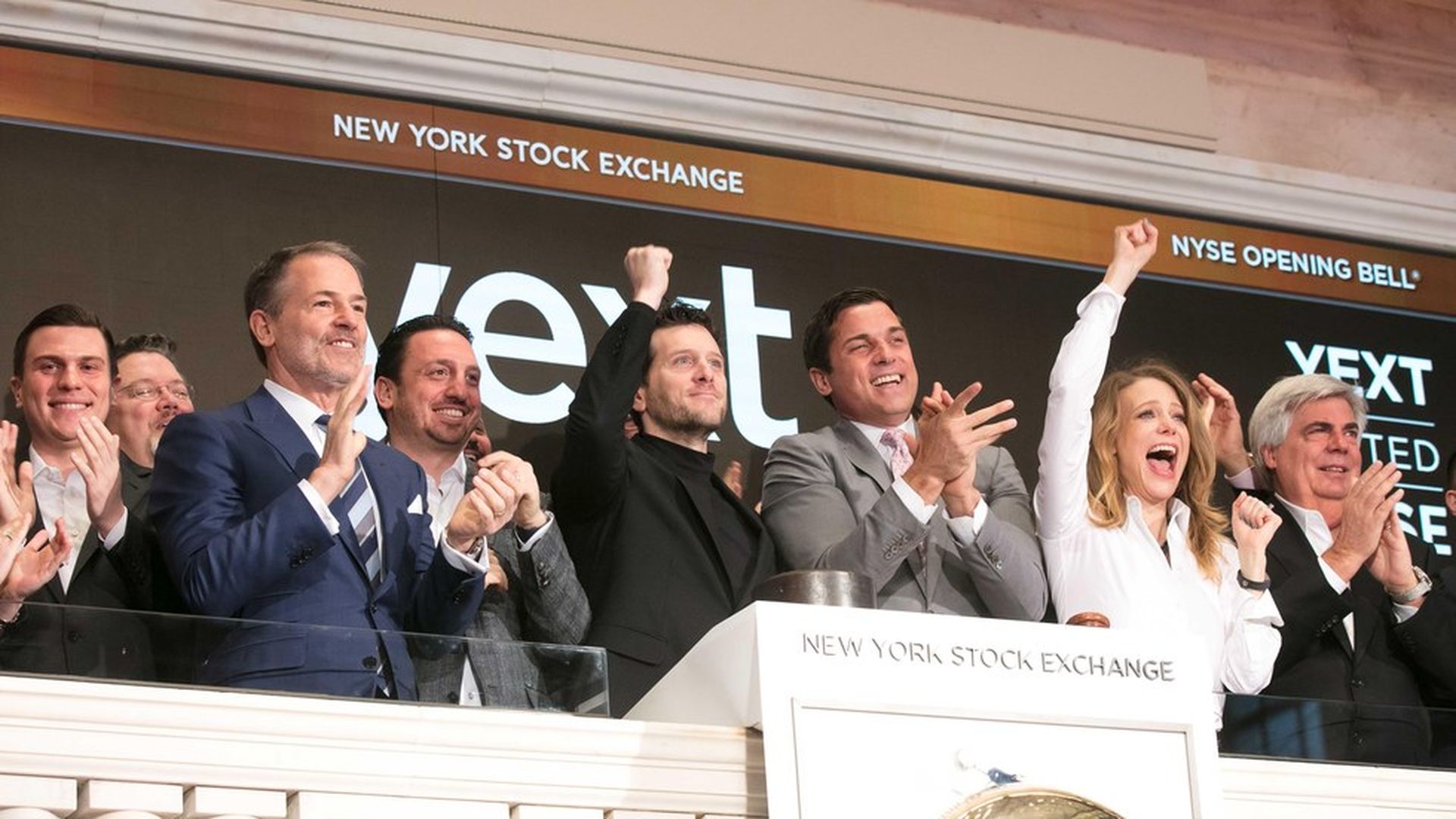 Yext, a New York-based "knowledge engine" that helps local businesses sync their data across services like Apple Maps and Instagram, has seen its shares spike more than 25% since going public earlier today. Axios spoke with Yext co-founder and CEO Howard Lerman, who doesn't believe there can be several successful companies in what he calls the digital knowledge management space:
This is a winner take-all market, and the market is huge.
How huge? Lerman estimates that there are 100 million global locations in Google Maps. At $100 per location, that's a $10 billion total addressable market.
There can be only one? Network effect, in terms of both the amount of data (for publishers) and the amount of publishers (for local businesses). In other words, Google Maps wants to work with Yext because it has so much data (the company was founded in 2006), while a pizza shop wants Yext because it's hooked into so many sites like Google Maps. Why pay for a second service?
One fun thing: This was Lerman's first IPO process, but two Yext executives – CFO Steve Cakebread and president Jim Steele – were part of the Salesforce IPO roadshow in 2004.
Go deeper