Women reveal sexual misconduct in California capital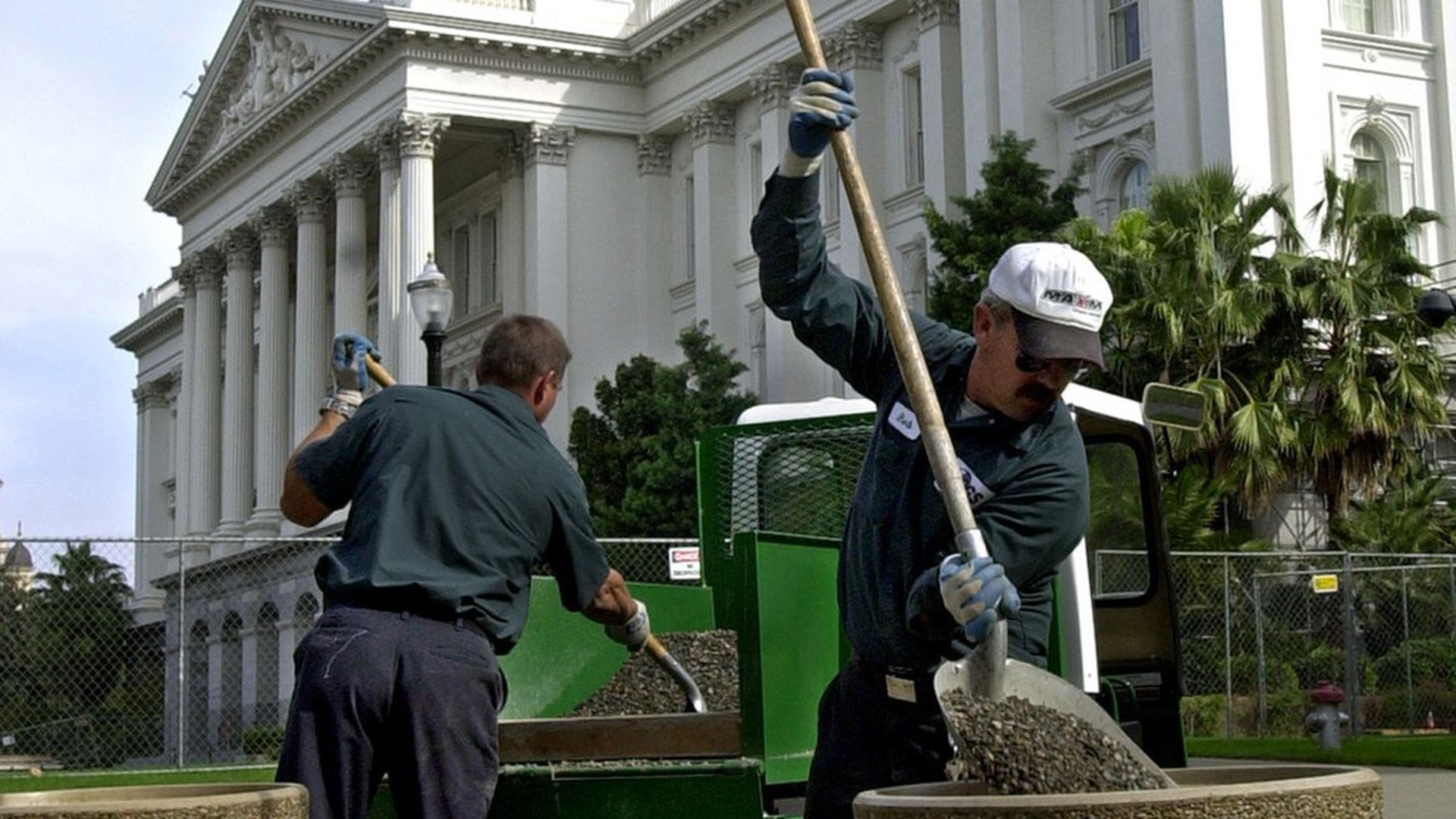 More than 140 women, including legislators, senior legislative aides, and lobbyists, have called out what they describe as sexual misconduct by powerful men in the "nation's most influential legislature" in California's capital, the LA Times writes. That includes "groping, lewd comments and suggestions of trading sexual favors for legislation."
Thought bubble: Unfortunately, this is surely not the whole picture and the wave set off by the Harvey Weinstein revelations is likely only just the beginning.
It's not just California: The Weinstein scandal has "set off a wave of investigations, recriminations and accusations across the nation, including in state capitals in Rhode Island and South Dakota. Women from all walks of life — from actresses to corporate leaders — have used social media to report instances of abuse, often marked" with "Me too," and sometimes using a hashtag.
More on "Me too": Activist Tarana Burke started the Me Too Movement a decade ago. "It was a catchphrase to be used from survivor to survivor to let folks know that they were not alone and that a movement for radical healing was happening and possible," Burke told Ebony. Actress Alyssa Milano reignited the Me Too idea over the weekend, encouraging survivors to write #MeToo on social media to show the magnitude of the problem, and eventually tweeted that she'd been told the Me Too movement started a long time ago.
Go deeper