Woman alleges sexual misconduct by Nevada congressman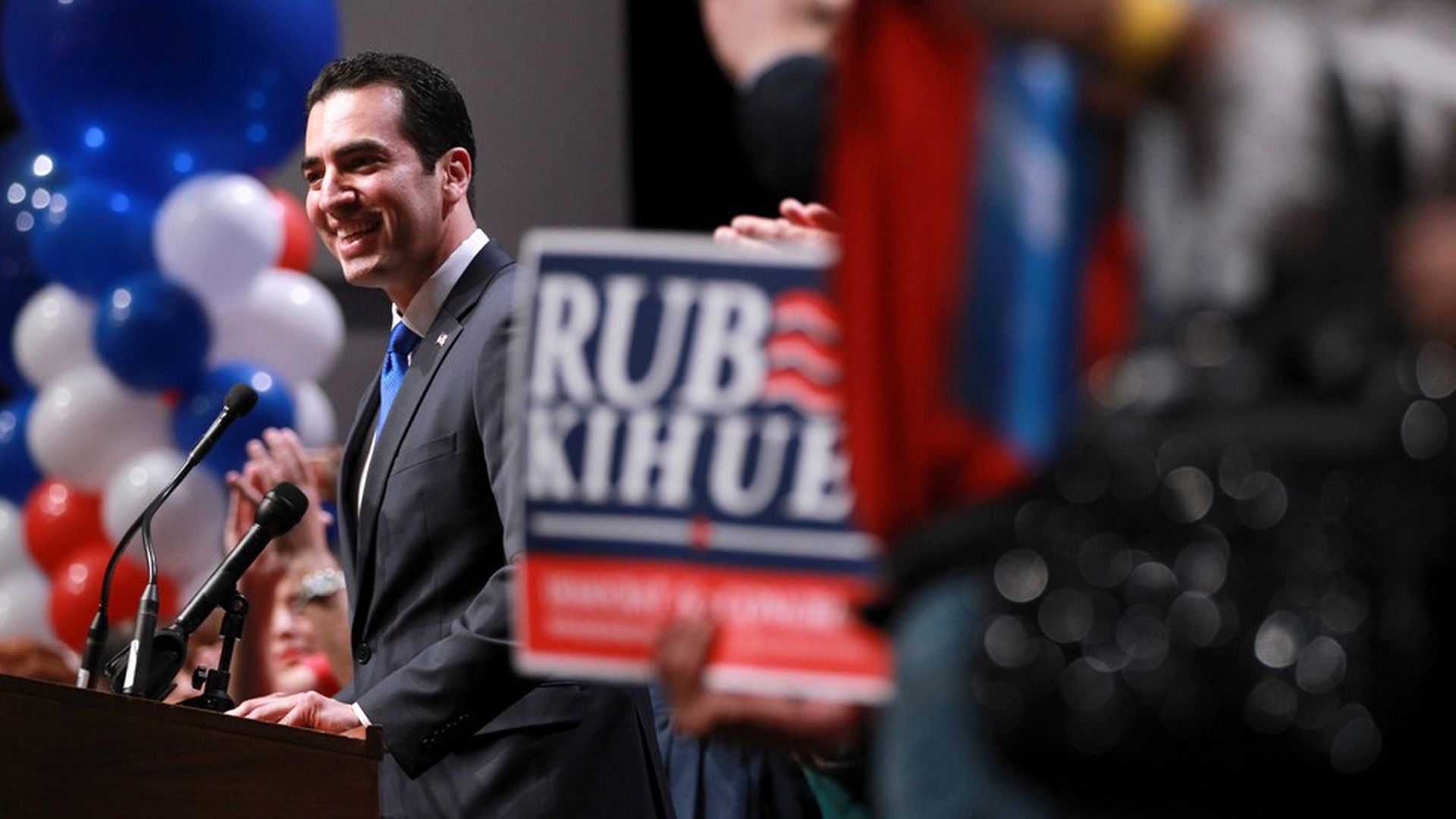 A woman who worked on Rep. Ruben Kihuen's campaign in 2016 says she was "repeatedly harassed" by Kihuen who "made sexual advances toward her," according to BuzzFeed. She says he "propositioned her for dates and sex despite her repeated rejections," and inappropriately touched her. In one instance, she says he suggested they get a hotel room together after a meeting, and laughed when she rejected the idea.
"I said 'no' very firmly and he just laughed at me. It was humiliating," she told BuzzFeed.
Why it matters: The woman quit her job on the campaign, and voiced her complaints to a DCCC staffer. DCCC Chairman Rep. Ben Ray Luján said Kihuen should resign: "If anyone is guilty of sexual harassment or sexual assault, they should not hold elected office."
One more thing: Per BuzzFeed, several women have said verbal sexual misconduct "can be fairly routine on campaigns," and it's unclear who to voice complaints to "because there's 'no adult in the room.'"
Go deeper