Why there won't be a wave of Medicaid ballot initiatives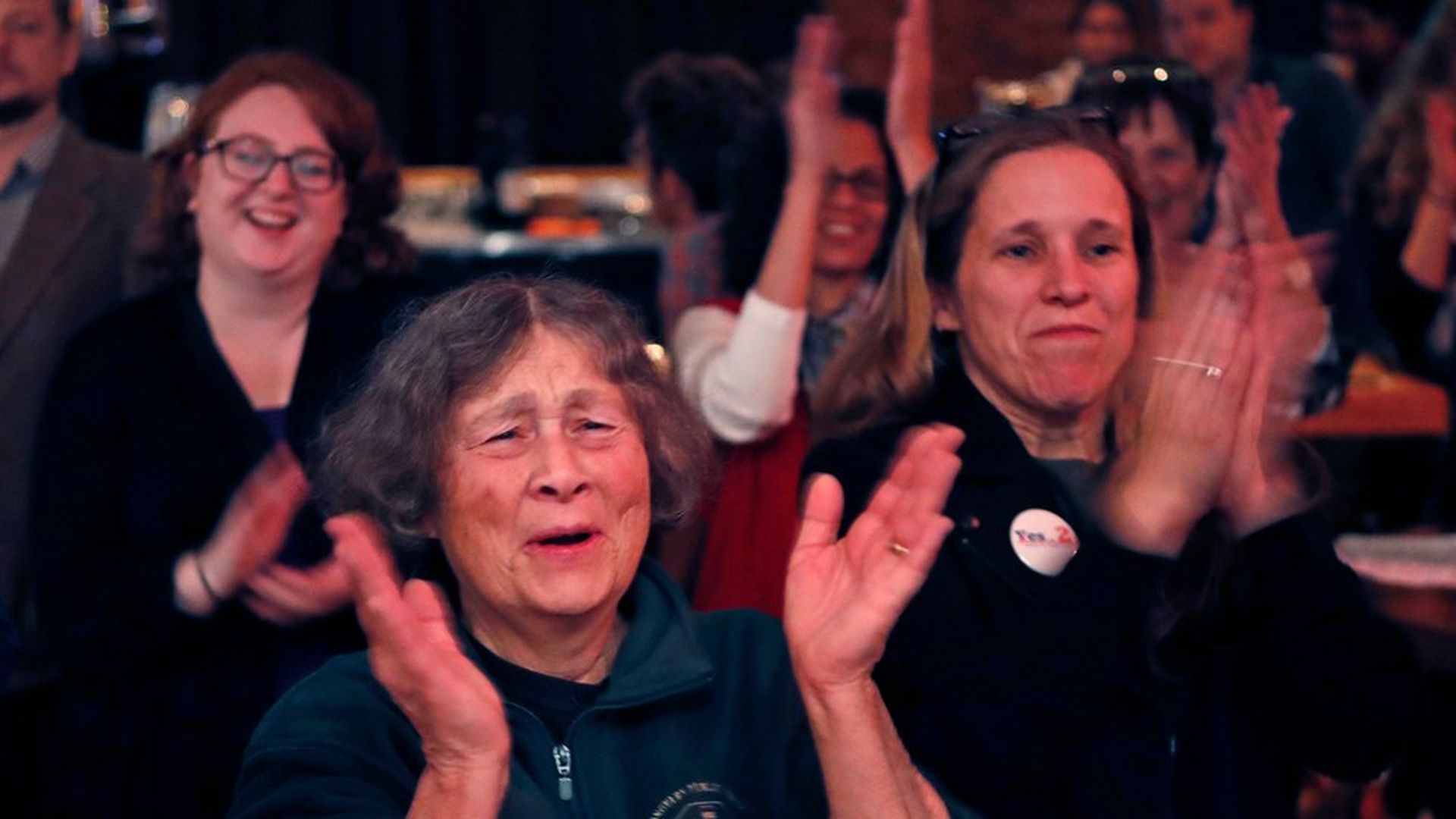 Democrats were over the moon Tuesday when Maine became the first state to adopt the Affordable Care Act's Medicaid program through a ballot initiative. Buoyed by that success, advocates are already looking ahead to similar ballot measures in other states.
There are 18 states that haven't expanded Medicaid.
Supporters are already collecting signatures to get Medicaid referendums on the ballot next year in Idaho and Utah.
Advocates said Nebraska and Missouri are also potential candidates for Maine-style ballot questions, but serious efforts aren't under way yet in those states.
Reality check: There are limits to how far that strategy can take them. Some of the biggest and most politically important states on that list — the ones that would be the biggest coups for expansion supporters — are bad candidates for referendums like Maine's, according to Jonathan Schleifer, executive director of the Fairness Project, which works on progressive ballot initiatives.
Expanding Medicaid in Texas and Florida, for example, would add millions of people to the ACA's coverage rolls — advancing the law's core mission and helping to secure it politically.
But both make referendums difficult, Schleifer said. Texas' legislature has a lot of power to undo successful initiatives, and Florida requires 60% support for a measure to pass. And the Fairness Project tries to focus on fights it can win.
The bottom line: The pro-expansion effort will largely remain a grind through state legislatures. On that front, advocates have their eyes on Kansas, North Carolina and Virginia. They're also hoping Georgia and Tennessee could come into play down the road.
Ballot initiatives are expensive, resource-intensive and politically risky, said Katherine Howitt, associate policy director at the advocacy group Community Catalyst. (Good luck getting a state legislature to pass a policy if it fails as a referendum.)
So, as exciting as Maine was for liberals, it might be most helpful as an argument to state legislators that expansion is popular.
"If there's a path to doing it legislatively, that might be preferable," Howitt said.
Go deeper