Why there are so few words for blue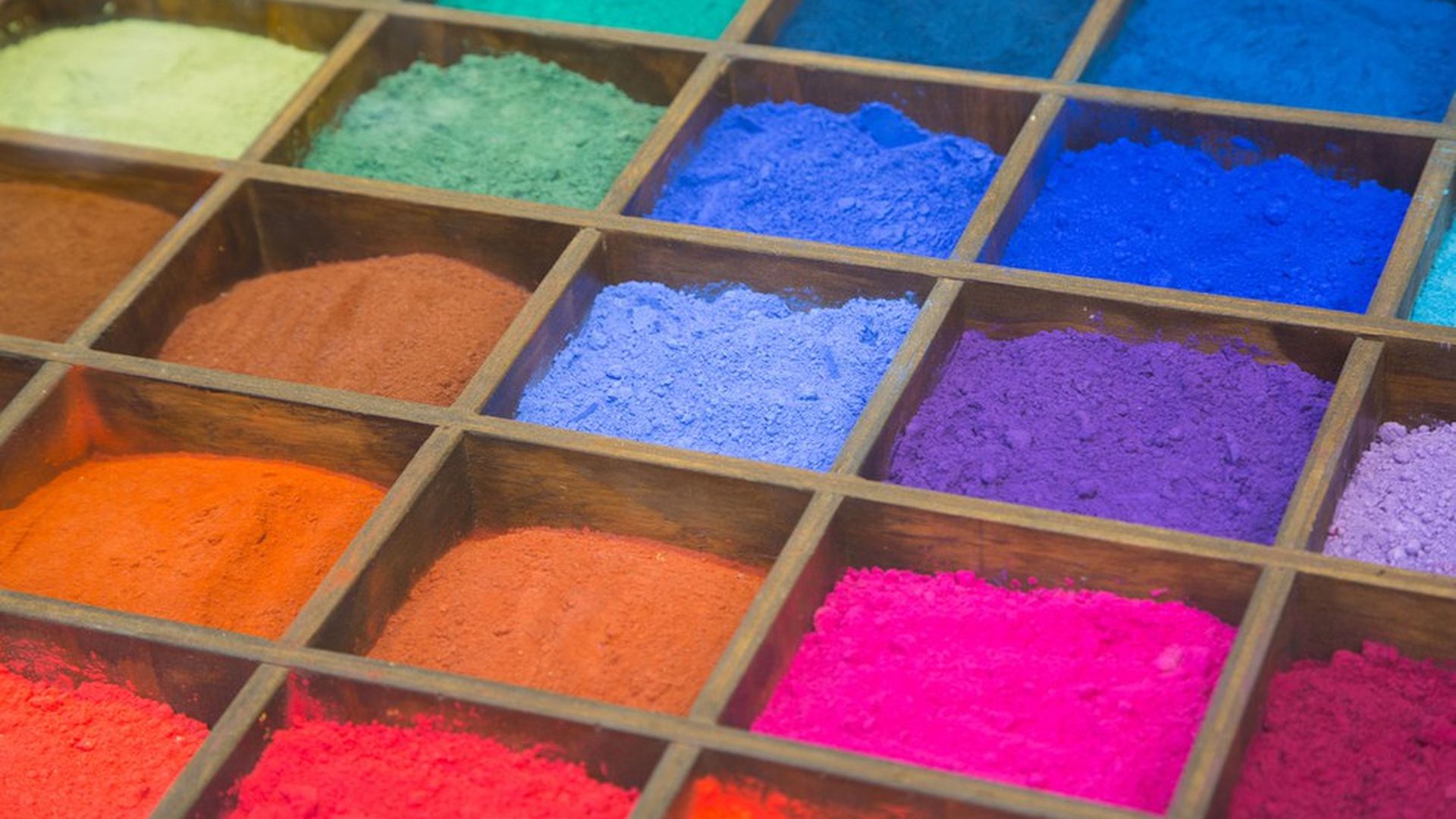 Some languages have a word for green, others don't. Nearly all have one for red. A new study across 100 different languages suggests whether colors are assigned a name depends on how useful the label is.
Red, yellow, orange and other "warmer" colors are easier to precisely communicate than "cooler" ones like green and blue because there tend to be more words for warmer colors. That's because warm colors tend to describe objects whereas cool ones more often apply to backgrounds.
The researchers also found being able to name an object a specific color is more useful in industrialized parts of the world where an object's color can be what distinguishes it from others (i.e. green shirt v. blue shirt).
Why it matters: While the researchers at MIT, the National Institutes of Health and the University of Rochester didn't resolve the question of whether color is universal or shaped by individual cultures, their research suggests across languages the naming colors depends on how useful it is in communicating.
Interesting note: The researchers also compared the naming of colors in Tsimane' — a language spoken by the non-industrialized, indigenous Amazonian Tsimane' people — to colors for objects in English and Bolivian-Spanish. They discovered the Tsimane' were less likely to use color in reference to familiar objects compared to English and Spanish speakers, which seems to indicate the use of color for natural objects may not be as important to the Tsimane' people as it is for people in more industrialized parts of the world. "Industrialization, which creates objects distinguishable solely based on color, increases color usefulness," the researchers wrote.
Go deeper: The researchers say they are going to repeat the experiment with populations that live in different colored landscapes like snowy or desert regions. The Atlantic notes some limitations of the study: in some languages color conveys something other than hue (for example, calling a banana green indicates it is unripe) and "most languages don't have a single term for the concept of color" which could make it difficult to replicate the study across cultures.
Go deeper