Why the Senate GOP's motion-to-proceed vote could succeed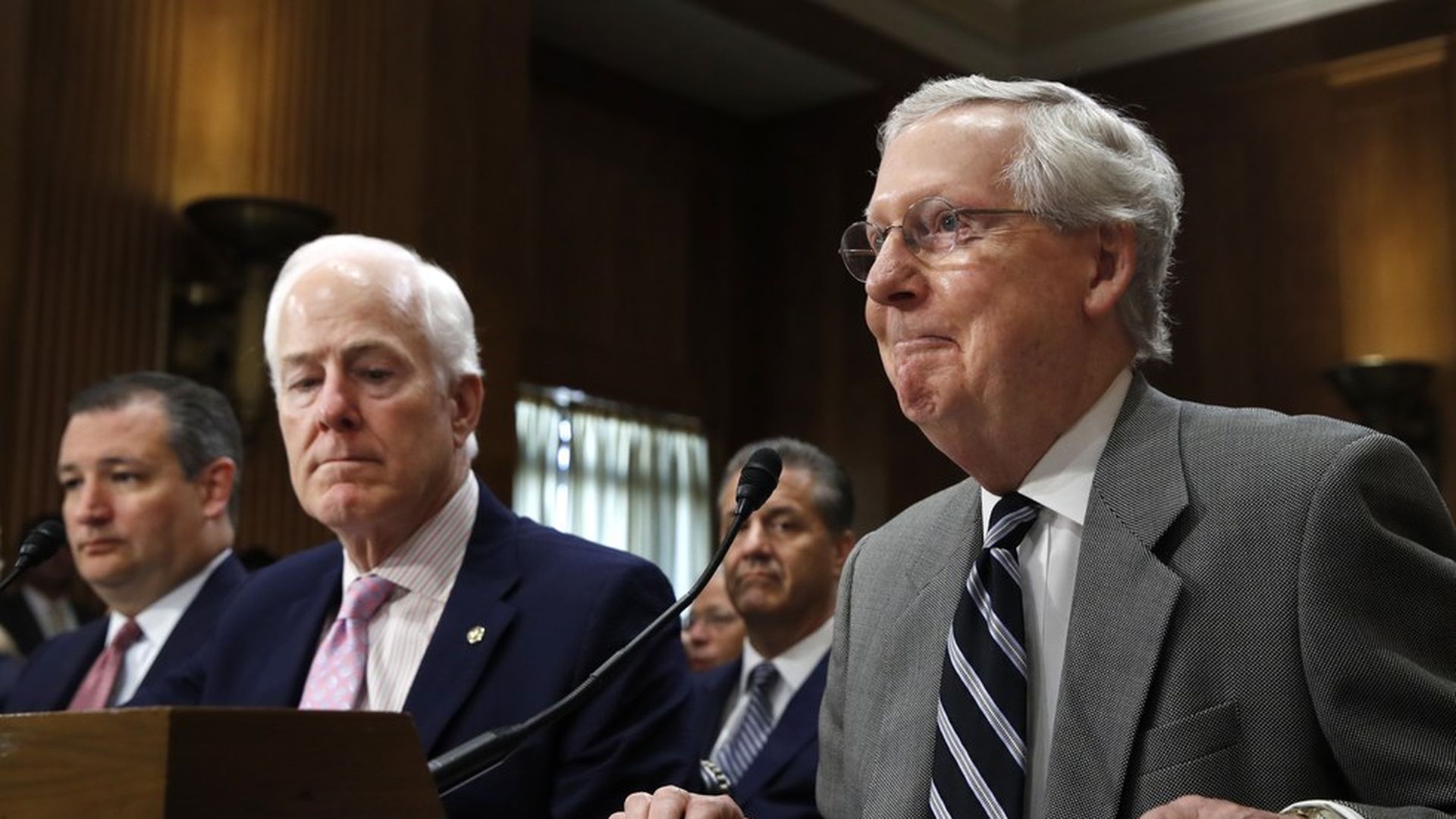 Senate Republicans are (finally) expected to vote this week for the motion to take up the bill to repeal and replace the Affordable Care Act.
Watch for a Tuesday afternoon vote, though that timing could shift.
The situation looks dicey for Mitch McConnell and the Trump administration. They're still shy of the 50 votes they need to even get the Senate to debate the health care bill.
But after talking to Senate and White House sources through the weekend, here's why I think there's a chance that the motion-to-proceed vote succeeds:
It's a herculean task, but we shouldn't assume the margin for error is one vote. Don't count out John McCain, who is fighting brain cancer, showing up for a dramatic moment.
McConnell and the White House have been offering more money for moderates, so we'd be surprised if senators Portman, Hoeven, Murkowski, and Capito vote against the motion to allow the bill to be debated. Mike Pence spent time with Portman in Ohio on Saturday and Trump will spend time with Capito on Monday in West Virginia.
That leaves Rand Paul, Mike Lee, Susan Collins and Dean Heller as the four toughest votes. (The reason I think it's possible the two conservatives, Lee and Paul, vote to put the bill on the floor is because they could say they'll vote for the motion to proceed so long as the first vote after that is on the 2015 repeal bill. They could then say that under no circumstances will they vote for a watered-down bill.)
Susan Collins will be very tough to get, perhaps impossible. Heller is considered gettable.
Anti-abortion measures will likely stay in the bill, despite the Senate parliamentarian ruling them out last week. Social conservative groups still back the vote to proceed on the bill because the White House has told them they have replacement language ready that solves the parliamentarian's concerns.
Go deeper