White House's likely attack strategy: Comey as "leaker"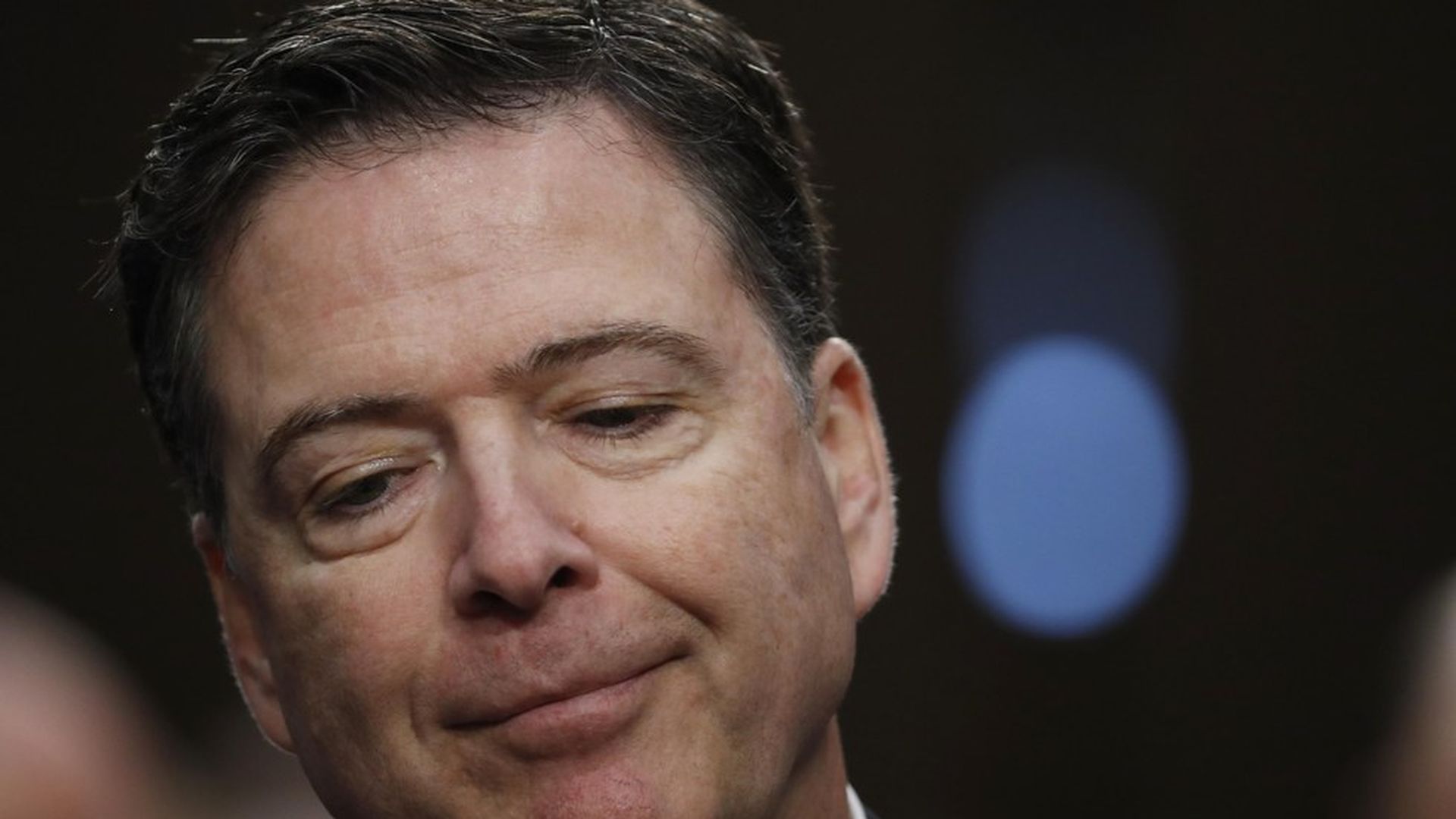 White House sources were thrilled when Comey admitted he authorized his close friend to release his private memo to the New York Times. Watch for the White House — or more likely its outside surrogates — to relentlessly attack Comey as a "leaker."
Behind-the-scenes: The mood inside the West Wing appears to be relaxed if not upbeat after the James Comey hearing, according to five sources with direct knowledge. Staff is in "good spirits" and Trump is "happy," said one source, who was also relieved Trump didn't tweet during the hearing. White House staff have become so acclimatized bad news have taken to asking reporters "how bad do you think this is on a scale of one to ten?" when a new story breaks.
While a number of people inside the West Wing have been concerned about Trump's private conduct with the former FBI director — not to mention the damage to Trump's credibility, with Republican leaders refusing to support the President's accusation that Comey is a liar — there is broad relief that Comey has publicly said that Trump is not under investigation. Beyond that, the West Wing fears special counsel Robert Mueller more than Comey.
Go deeper