White House to meet with Senate Dems on tax reform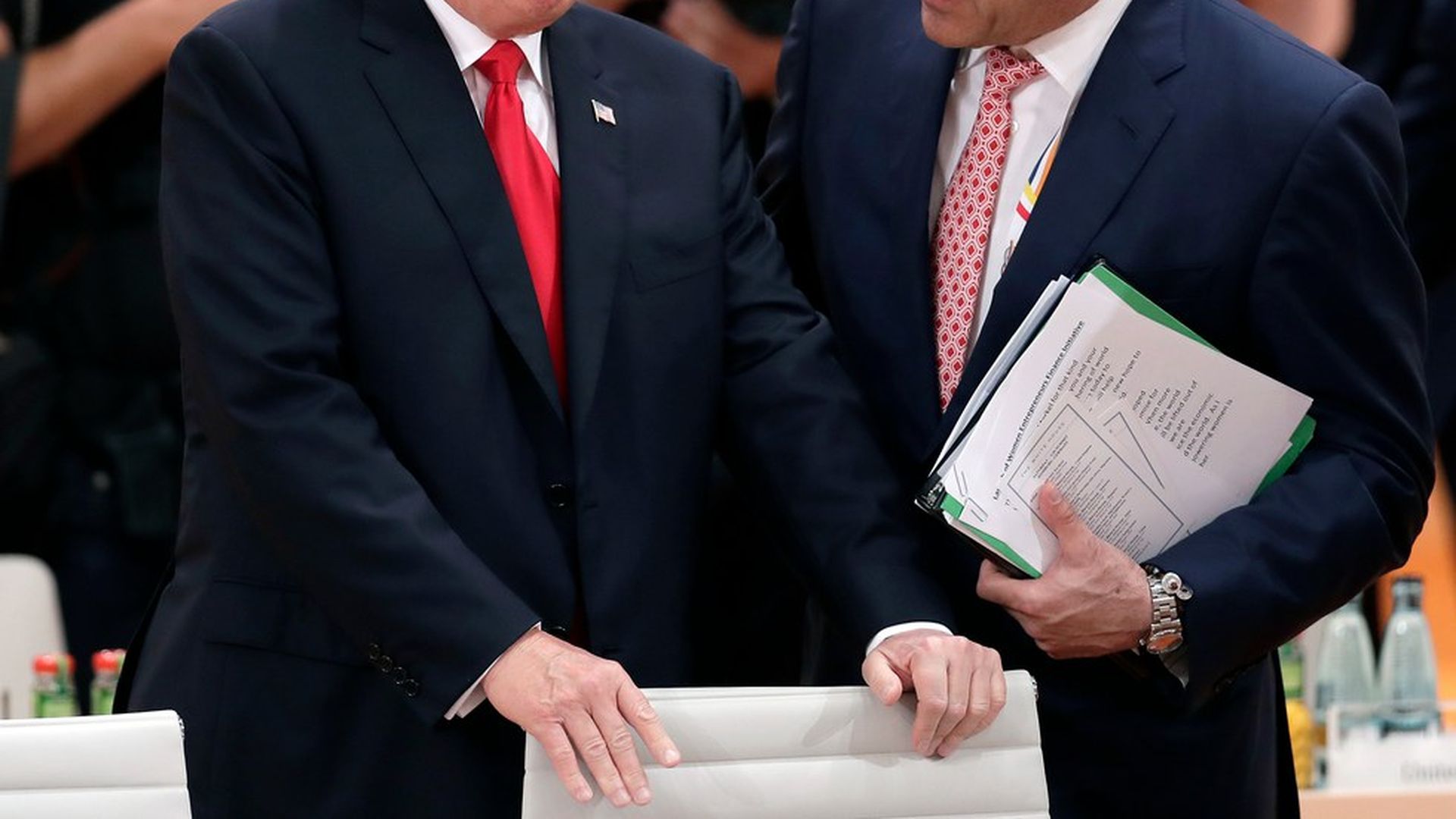 Sources with direct knowledge tell me Gary Cohn and Marc Short are scheduled to meet Tuesday with moderate Senate Democrats to discuss tax reform. The group could be as large as 10 Democratic senators, according to a source familiar with the planning. West Virginia Sen. Joe Manchin is a key player in the arrangements.
Why this matters: The White House learned a tough lesson during its failed effort to repeal the Affordable Care Act — they can't rely on only Republicans to pass a bill. So while many top officials are highly skeptical that Democrats will sign onto any GOP-led tax reform bill — and especially not if they're called on to be the crucial 50th vote — the administration is trying harder than it ever did with health care.
Behind the scenes: Trump has told a number of Senate Democrats that he agrees with their position that rich people shouldn't get a tax cut. He's also told them he wants to spend big on infrastructure. But the current state of the House GOP bill isn't likely enough to sway Dems.
Go deeper