White House pressures leadership for Friday vote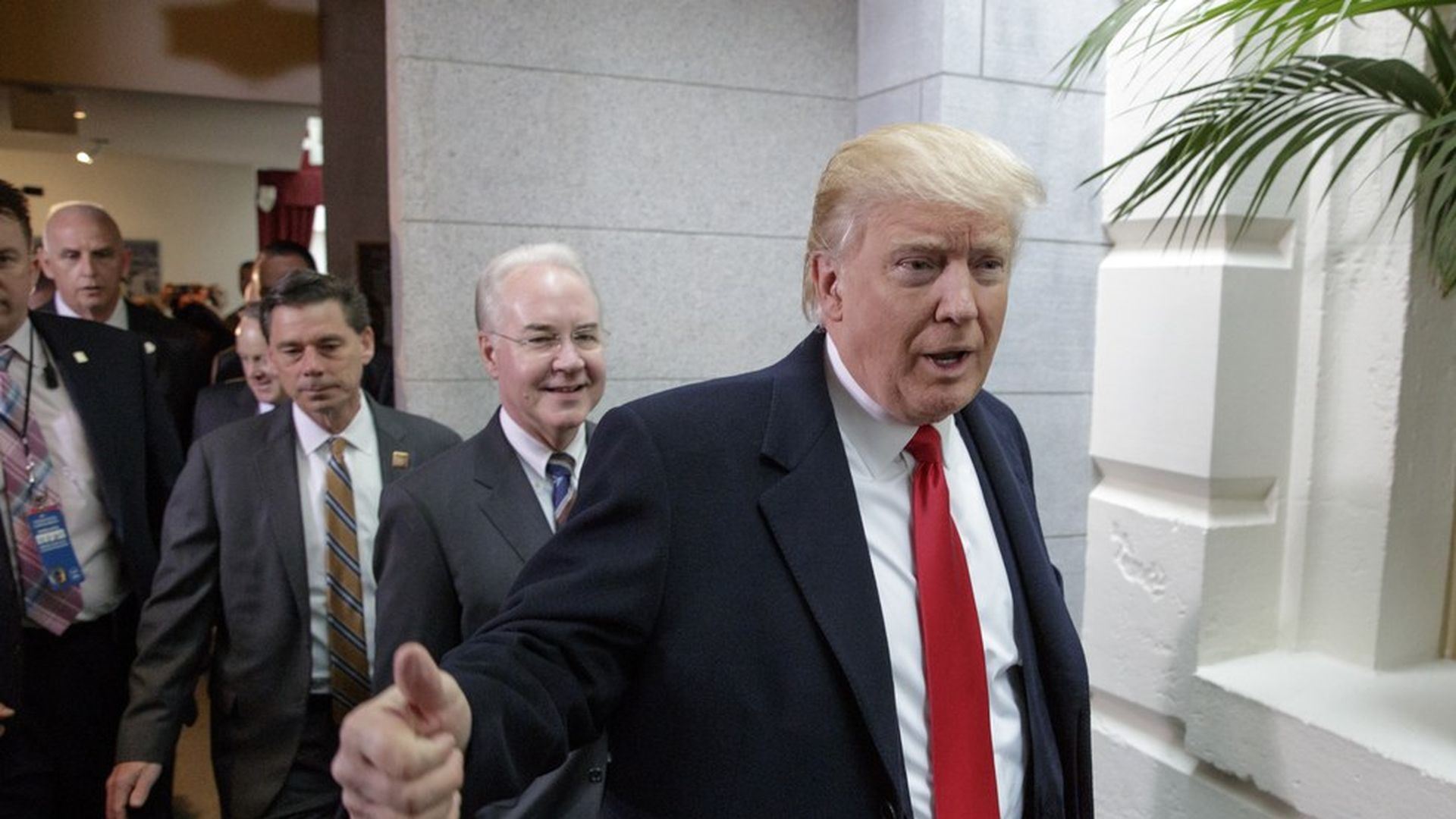 The White House is insisting to House Republican leadership that they vote on the GOP health care bill tomorrow — and it looks like it's going to happen.
President Trump's message to leadership: give me your vote list and tell me which members campaigned since 2010 to repeal Obamacare and then wouldn't vote to do it, said a source privy to the private conversations. The plan now is for the House to vote tomorrow, and the latest changes to the bill — stripping out the law's "essential health benefits" — will be made through a rule to be written overnight.
The GOP leadership's view was that they're still short on the vote count, and they wanted to be assured of 216 votes before putting it on the floor. They think if the bill comes to the floor with less than the required number, the vote will collapse on them. They say simply calling a vote is not going to cause the whip count to go up. Members don't want to vote on something that will fail.
The White House took a different view, according to two sources familiar with the conversations happening at the highest level. Top administration officials believe the vote is close, that it needs to happen tomorrow, and that if they get a deal with Freedom Caucus chairman Mark Meadows it will give them enough momentum to get it done.
Members made "battle" pitches: At a GOP conference meeting tonight, Rep. Tom Cole told his colleagues that "this is not a test for President Trump, he's already leading. This is not a test for our leadership. This is a test for us," according to a source in the room. "If you vote against this because you think it's 'not good enough,' that's not legislating, that's not leading."
And Rep. Brian Mast, an Army veteran, got a standing ovation when he told Republicans that while he's never been in battle with a perfect plan, he's never lost a battle when the troops were unified.
Go deeper