White House in no mood for government funding fight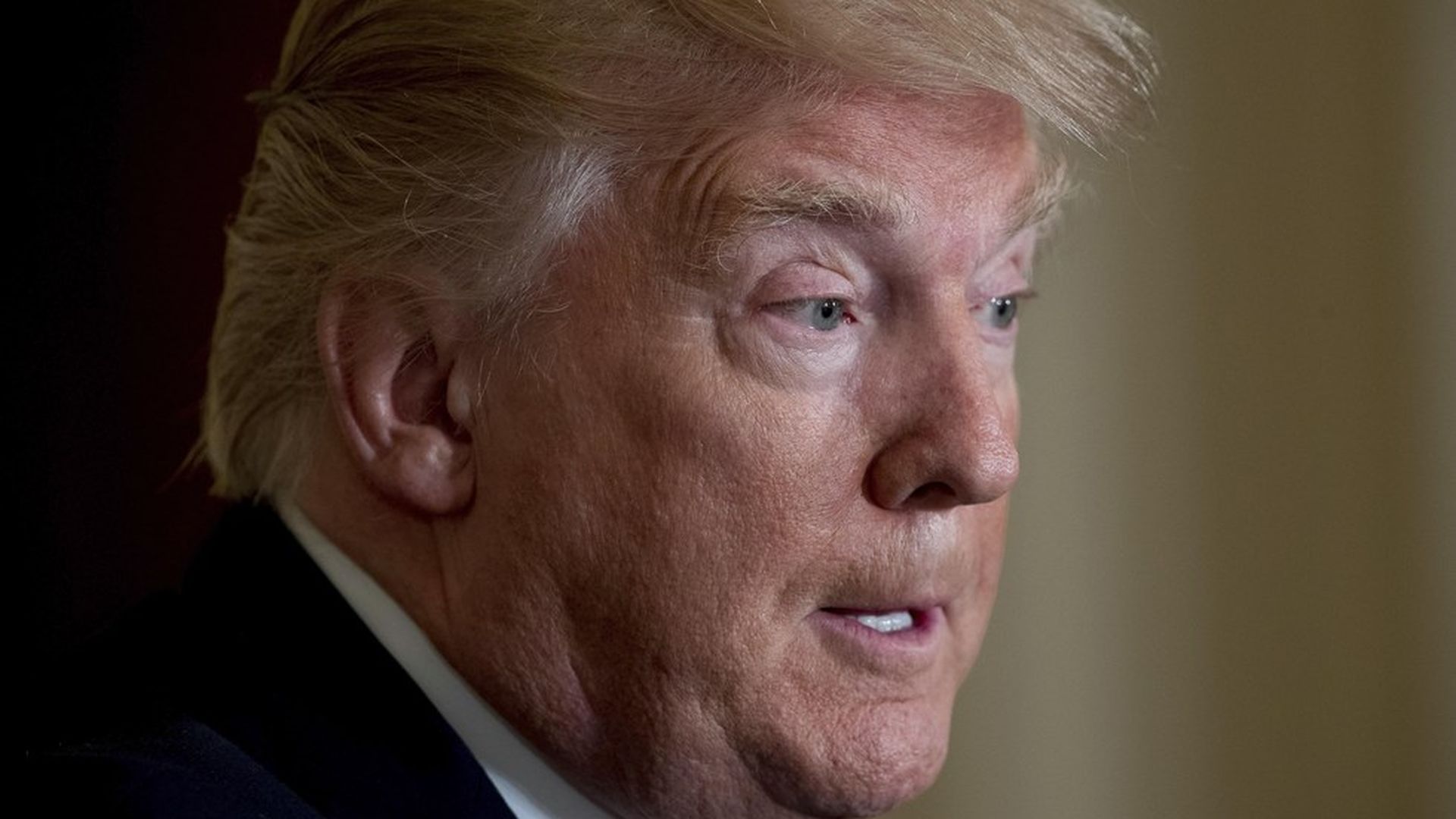 They're playing tough in public — it's called negotiating — but privately, senior White House officials are in no mood to get into a knock-down-drag-out fight over government funding.
The government runs out of money April 29, and the White House has less fire in its belly than it might seem from media reports. Around a week and a half ago, Budget Director Mick Mulvaney "came in a little hot" in setting terms of negotiations with appropriators, according to a Senate source familiar with the meeting. Mulvaney said Trump needed language in the bill to cut funding to sanctuary cities.
The reality, according to three well-placed sources: These words are fairly toothless.
Behind-the-scenes: If Trumpcare 1.0 hadn't been such a mishandled flop, the administration might be willing to pick real funding fights over sanctuary cities or Planned Parenthood. But with healthcare still unresolved, the White House can't risk another calamity like a shutdown. The administration will be happy to claim a couple of "victories" — like boosted military spending and border security money, if not specifically for the bricks-and-mortar wall — and then move on as quickly as possible.
The wildcard: Chuck Schumer has plenty of leverage and won't concede anything of value to Trump in the negotiations; but he's the predictable one. Top sources in the House and Senate tell me their much bigger concern is the Freedom Caucus. If these ultra-conservative House members come back from recess and ask for things leadership can't deliver — like defunding Planned Parenthood or cutting the payments to Obamacare insurers — then leadership and the White House will have a new crisis on their hands.
Go deeper