White House advisor: Trump not backing off religious freedom promise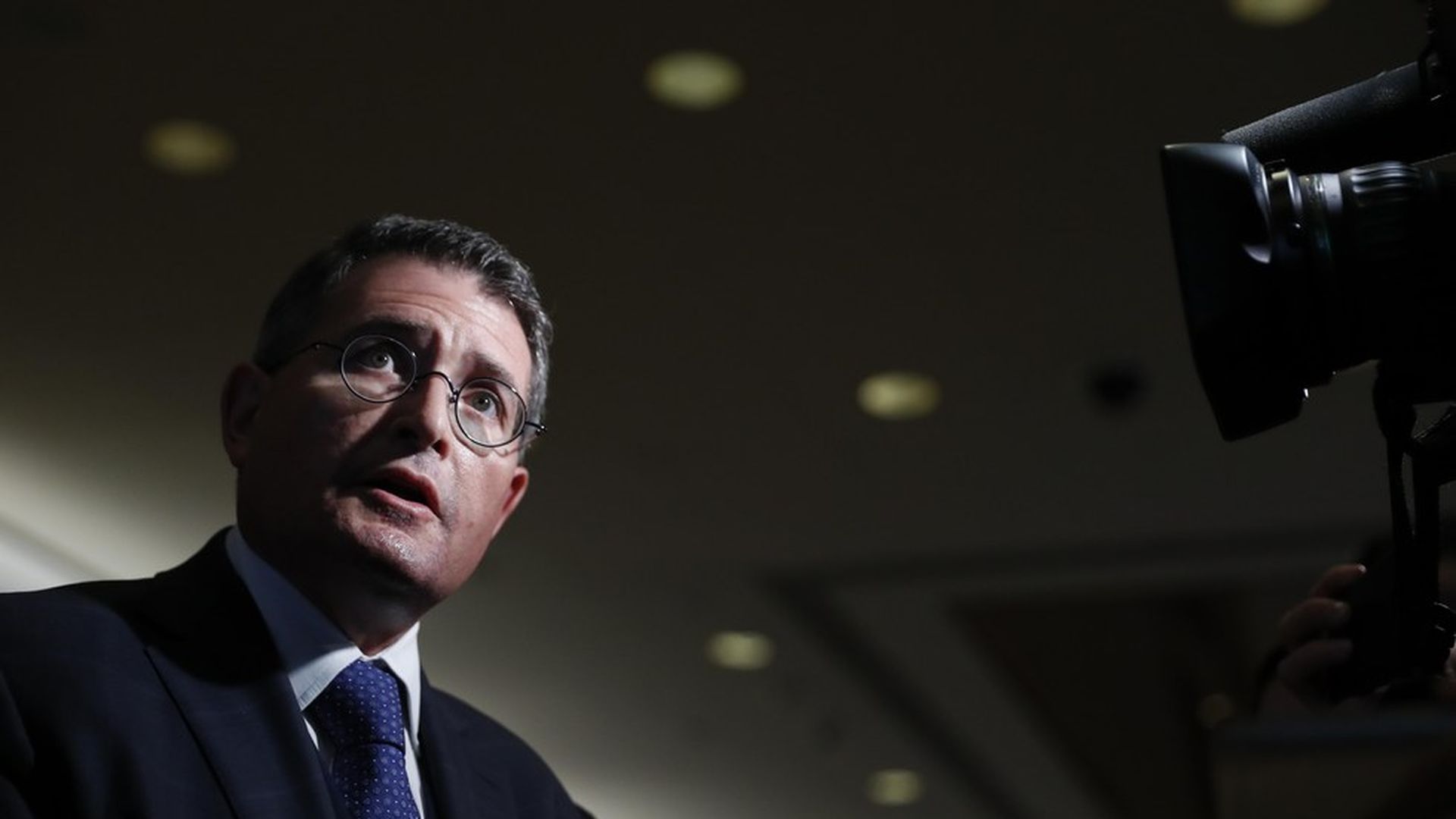 Leonard Leo, an influential social conservative who advises the White House on judicial matters, tells me speculation that President Trump has abandoned a core campaign promise on religious rights — based on delays over an executive order — is misguided.
Why this matters: Social conservatives care deeply about the issue — that religious institutions should be exempted from providing contraception in their employee health plans. Several movement leaders have told me privately that they worry Trump has judged this too politically risky to bother with.
But Leo tells me the delay has nothing to do with that. He says senior officials at the Justice Department and the White House are working through complicated negotiations over how to structure health insurance transactions.
Behind-the-scenes: The Trump administration is considering a range of options, from providing blanket exemptions to allowing schemes that would let insurance companies deal directly with employees.
The story making conservatives anxious: A Wall Street Journal report on Tuesday: "The White House is stalling [on fulfilling its promise.] On Monday, government lawyers told a federal court considering one flashpoint issue, a requirement for employee health plans to include contraception, that the administration needed more time to decide its position."
Leo's quote: "The administration is not stepping back. It's doing precisely what it should be doing here... because of the way people are attacking Trump executive orders, it's very important that this thing gets done right and be as litigation-proof as possible, knowing full well they're going to get sued anyway."
Go deeper