Where things stand with NAFTA re-negotiation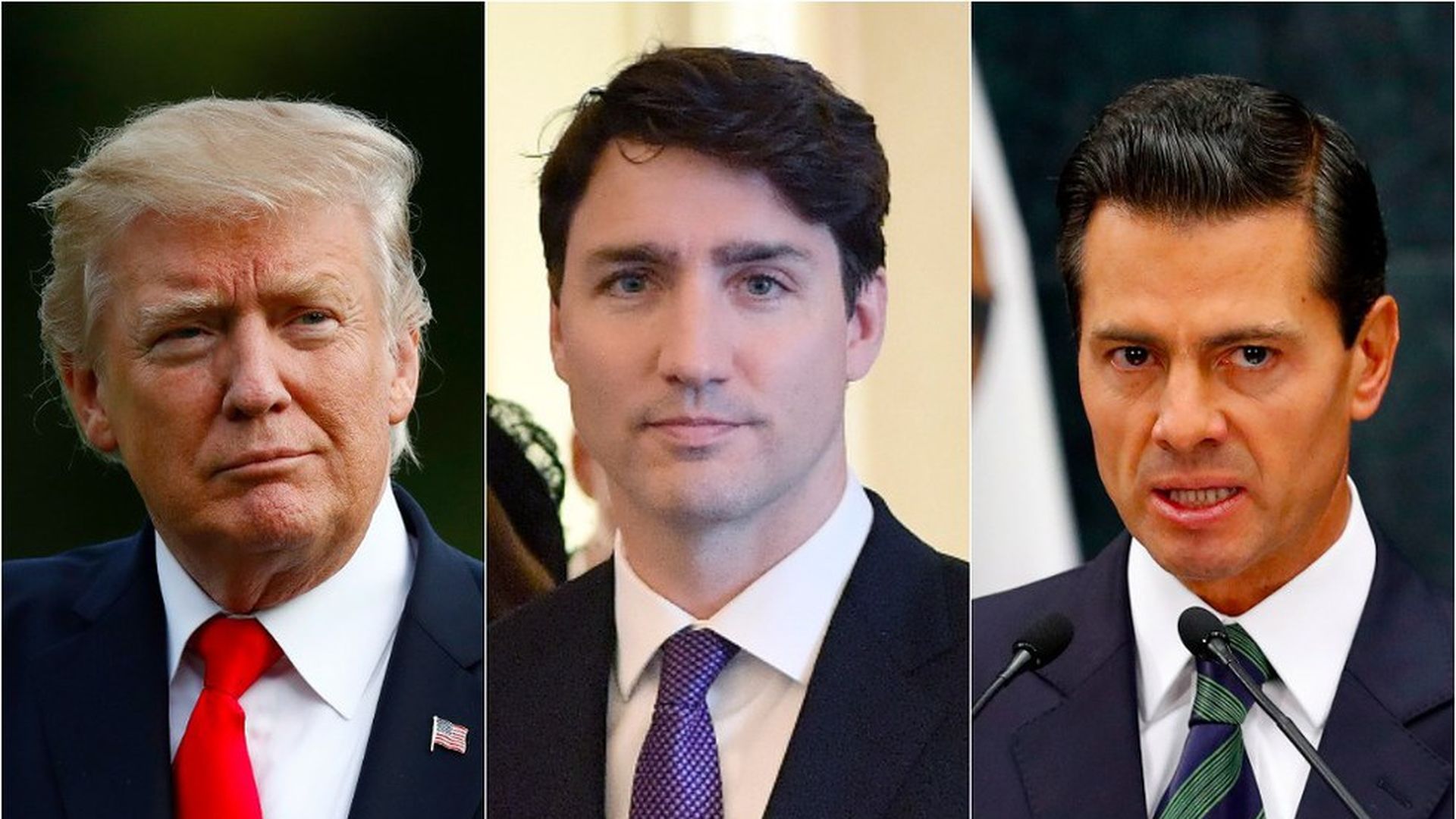 The second round of NAFTA negotiations started on Friday in Mexico City, one week after President Trump said he believes "you will probably have to at least start the termination process before a fair deal can be arrived at." Here's where the three North American partners stand:
The United States
Trump has been saying since his campaign that he's willing to leave NAFTA, which he believes is unfair to the United States.
Last Sunday, he tweeted: "We are in the NAFTA (worst trade deal ever made) renegotiation process with Mexico & Canada. Both being very difficult, may have to terminate?"
Robert Lighthizer, the top U.S. trade official, told CNN Trump "is not interested in a mere tweaking of a few provisions and a couple updated chapters."
U.S. News and World Report listed the administration's top goals:
Improving trade balance in goods
Making customs laws and regulatory implementation transparent
Strengthening labor standards and rules of origin
Streamlining the import-export-transport system.
Securing commitments to not enforce customs duties on digital products
Mexico
The Mexican Ministry of Foreign Affairs released a statement last Sunday saying Mexico would not "negotiate NAFTA...through social media or any other news platform." The ministry also said Mexico will continue "seeking a beneficial result whereby the three North American countries win."
Reuters reported on Saturday that the three countries are focusing on ways to "enshrine Mexican President Enrique Pena Nieto's sweeping energy reforms" in a new NAFTA.
Here are Mexico's top goals, per U.S. News:
Strengthening competitiveness in North America
Promoting "certainty of trade and investment"
Updating energy, digital and telecommunications provisions
Fostering more inclusive regional trade
Maintaining agricultural access
Canada
Prime Minister Justin Trudeau said he doesn't "see anything changing" in the negotiations, per the Toronto Star, and dismissed Trump's remarks as "heated rhetoric."
Foreign Affair Minister Chrystia Freeland said all parties should be "prepared for some moments of drama," and that it's "an expected part of any trade negotiations."
Some of Canada's key demands, per Global News, are:
New chapters on labour and environmental standards, as well as gender and Indigenous rights.
Protecting cultural exemptions and supply-management for dairy and poultry.
Freer movement of professionals
Three main items being focused on
Per the New York Times:
Modernization: All partners agree that the agreement needs updating.
Arbitration: North American companies can force a country to "do away with measures that violate the trade deal" through independent arbitration, and Trump wants to get rid of it.
Rule of origin: Vehicles assembled in Mexico aren't subject to import taxes if a required percentage of it was made in North America, and Trump wants to increase that percentage. He has the support of a major U.S. automobile union.
Go deeper