What's next for oil markets and Trump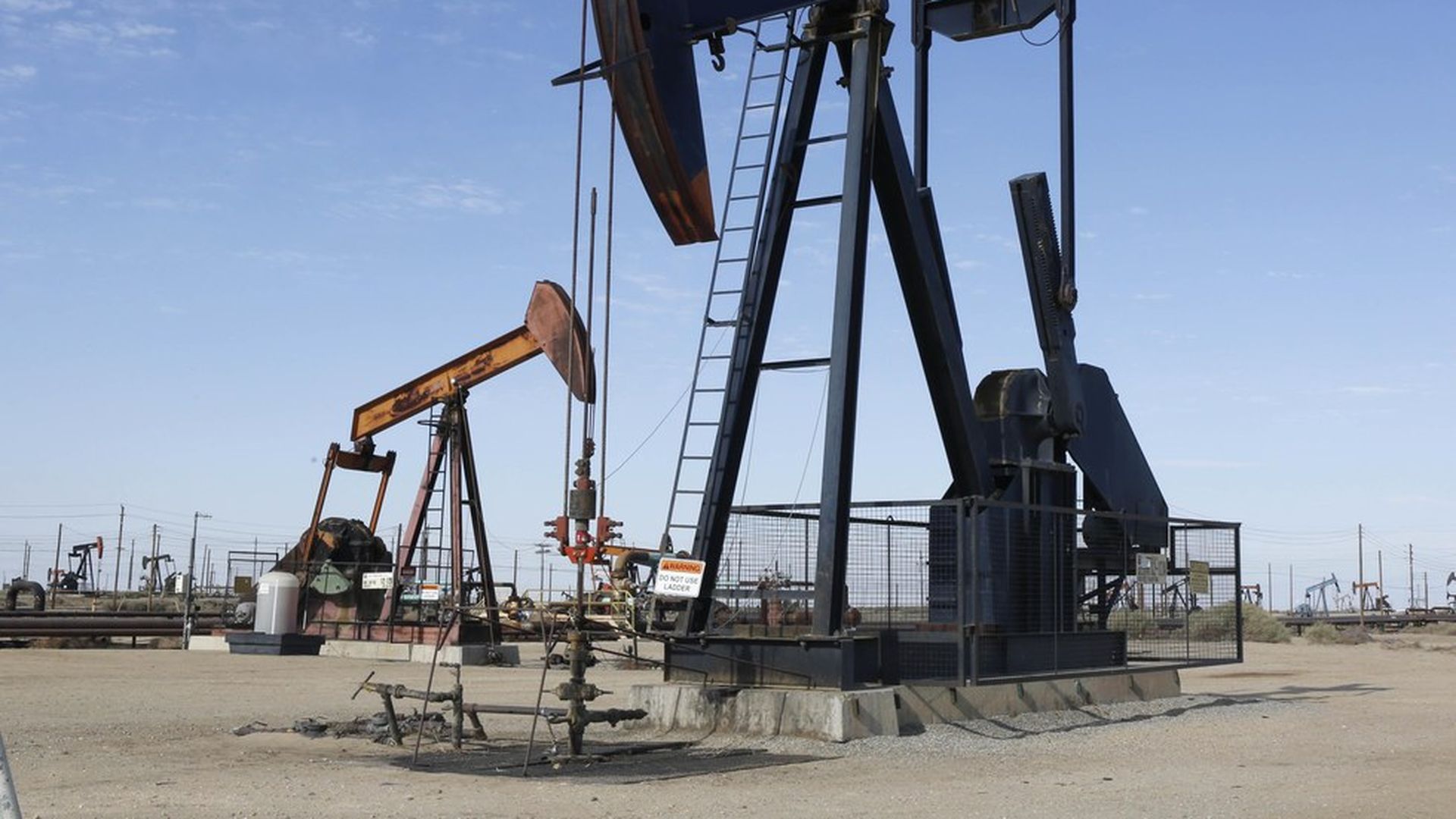 I chatted yesterday with Bob McNally, whose well-received January 2017 book Crude Volatility traced the history of oil markets and analyzed (among other things) the withering of OPEC's limited power.
He shared his views on the recent attempts by the Saudi-led cartel and other producers including Russia to regain market influence; Trump's policy moves; what's next for prices, and more.
OPEC: "They have been more successful at managing sentiment and influencing traders for short periods of time than they have been at their traditional role of a swing producer, which is managing supply," said McNally, president of the Rapidan Group.
Crystal ball, part 1: despite the recent blip upwards after falling to their lowest levels of the year last week, the bearish McNally sees prices heading much lower in the not-too-distant future, getting into the low-$30s per barrel by the first half of next year, if not sooner. The recently extended production-limiting deal between OPEC, Russia and others isn't close to enough to tame the bears.
"Since 2014 I have been the biggest bear I know, and where I have made mistakes is I haven't been bearish enough," McNally said in Washington, D.C. after speaking at the Energy Information Administration conference.
Crystal ball, part 2: McNally also sees a big, big uptick in prices coming after "one more bust phase." McNally agrees with analysts who say lower industry capital spending in recent years on new projects worldwide will hinder supply in a few years.
But there's more to it: McNally says the global thirst for oil is going to be higher than many believe.
"Everyone will be looking at the supply side. What we are going to miss is how thirsty demand is."
He believes that five years from now, oil prices will be well north of $100 per barrel.
Trump and policy: The most significant policy change for the industry is not removal of regulations but rather the administration's favorable view of oil-and-gas infrastructure construction, signified by approval of the Keystone and Dakota Access pipelines.
It's a reversal of what he calls a trend to more restrictive policy toward oil infrastructure permitting by Democrats that had emerged and was a threat to continue.
"It's the bullet that missed them," he said. "That could have really caused problems for industry."
McNally also discussed how the Trump administration might respond if prices crater below the low-$30s that he's forecasting, and believes retaliatory trade measures could emerge.
"If that [price collapse] were to happen, it would cause spasms of pain in the U.S. oil patch, and one big difference between Republican administrations and Democratic ones in general, particularly this one, is that the White House and Republican Congress is going to feel the pain of the producers, and they would, I think, interpret a collapse in oil prices through sort of a trade lens, as a direct attack by OPEC on our oil sector, and putting at risk the 'energy dominance' that is being talked about this week," he said.
Go deeper