What you need to know about the $45 billion market the FCC wants to reform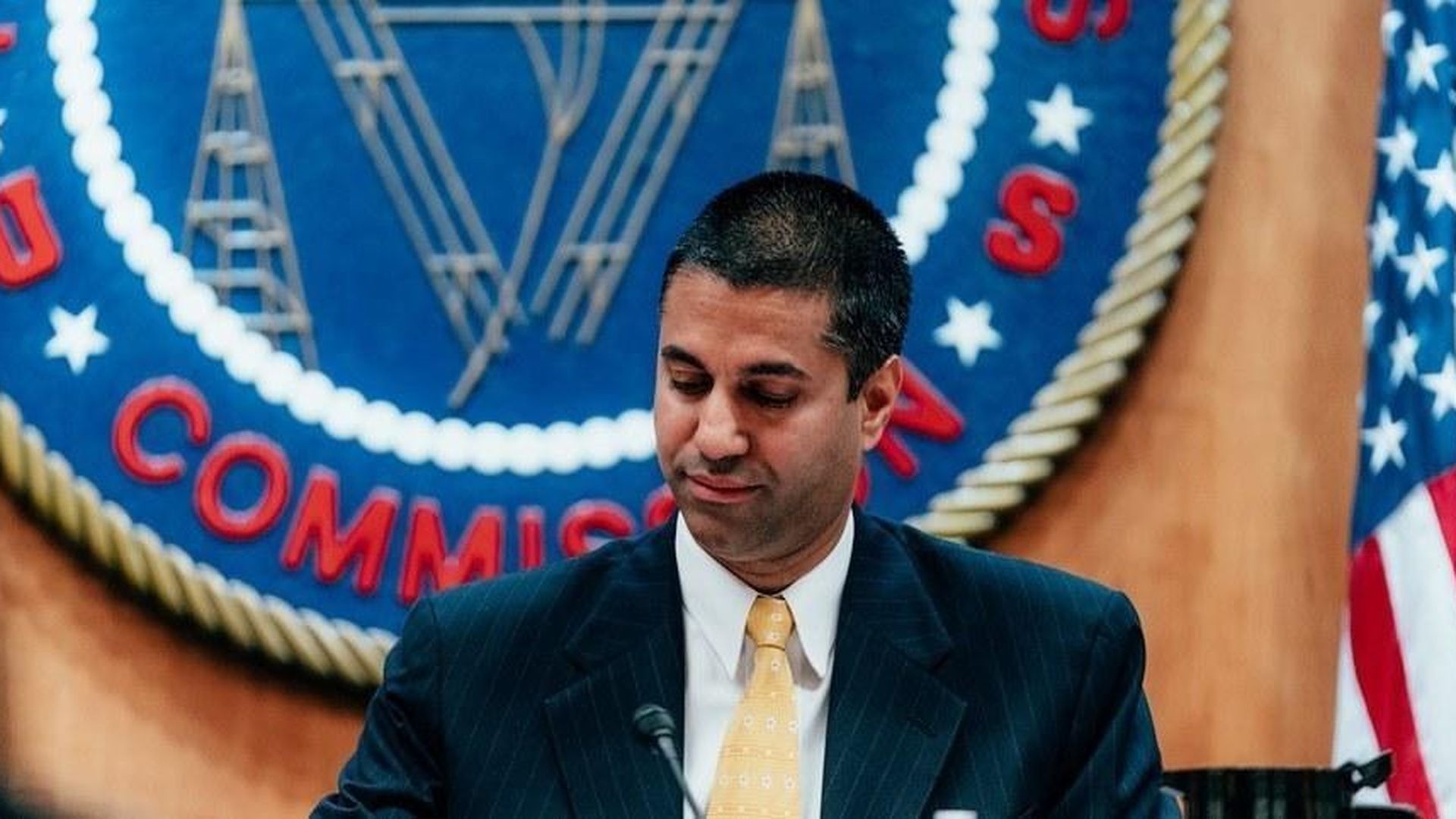 The FCC is scheduled to vote Thursday to relax some regulations on the dedicated high-capacity internet connections used by big companies. The so-called business data services market is big business for major telecom companies, although most Americans have never heard of it.
The details: Pai's plan would deregulate markets that are considered to be competitive by lifting price caps on the service. That's a shift from the approach taken by Pai's Democratic predecessor, Tom Wheeler, who never got a vote on his proposal to tackle the issue.
Why it matters: These high-capacity lines connect ATMs to banks and cell phone towers to underlying fiber networks, for example. And did we mention the market is worth $45 billion?
The fault lines: Smaller companies argue that the move will reduce competition and result in a price hike for companies that lease the service and, ultimately, consumers. The incumbent providers — companies like like AT&T and CenturyLink — say there's plenty of competition already since cable providers also provide high-capacity services, making Pai's plan a much-needed update.
Go deeper