What you need to know about Sen. Menendez's corruption trial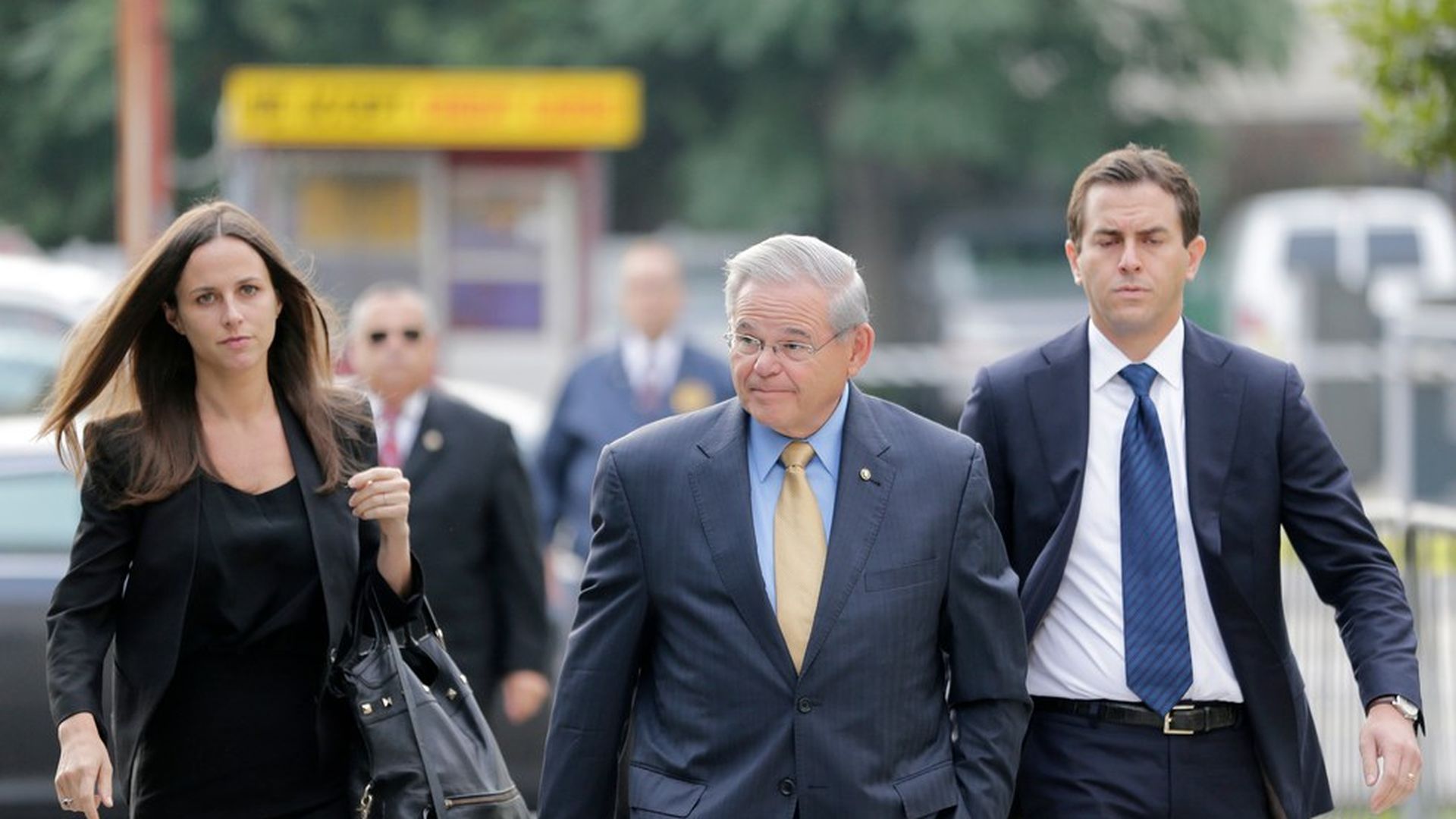 Democratic Sen. Robert Menendez's bribery trial begins today in New Jersey, more than two years after initial charges were filed against him. He has pleaded not guilty.
What to know:
Menendez allegedly accepted hundreds of thousands of dollars and gifts from co-defendant Dr. Salomen Melgen in return for Menendez acting as Melgen's political advocate. Allegations surfaced in 2006, per CNN, and Menendez was indicted in 2015.
Thomas Cooke, former assistant state attorney in Maryland, told CNN the government must "establish a direct connection between the financial incentives provided to Menendez and his official acts."
There are 18 bribery and fraud charges against the two men which each carry up to 15 years in prison. The trial is expected to last two months.
Worth noting: If Menendez is convicted, Gov. Chris Christie will most likely appoint a Republican to replace him.
Go deeper