What we know about Steve Jurvetson's resignation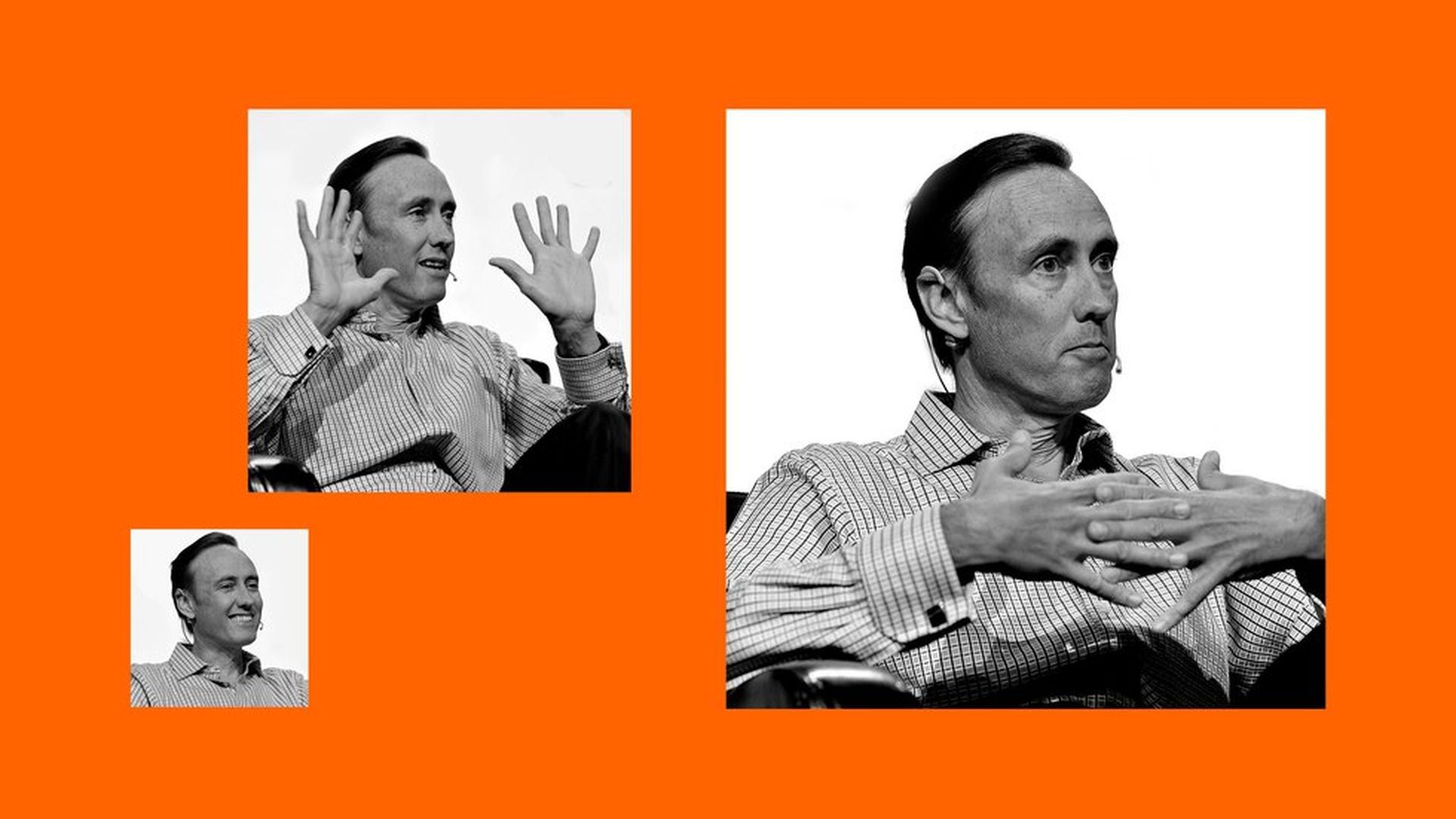 Steve Jurvetson yesterday stepped down as a partner with venture capital firm DFJ, over apparent allegations of sexual misconduct. He also has been put on leave as a board director at both SpaceX and Tesla Motors.
Why it matters: Jurvetson is the highest profile – and most successful – venture capitalist to leave his job for such reasons.
Here's what we've learned so far:
Jurvetson's name was bandied about this past summer in the aftermath of the Justin Caldbeck situation, with some reporters calling DFJ to inquire. DFJ had not received any internal or external complaints at the time, but hired an outside attorney to investigate. The attorney interviewed DFJ staffers and was given full access to firm emails.
Last month a former girlfriend of Jurvetson's (yes, he was married) hinted at misconduct via a Facebook post, but declined to elaborate when contacted by reporters (same went for her attorney, except for confirming that her allegations were personal in nature, not professional). As of the middle of last week, she also had declined to be interviewed by the DFJ investigator.
Through the end of last week, Jurvetson still was a fully-functioning partner at DFJ. Other partners were still unaware of any allegations beyond the aforementioned Facebook post.
But Jurvetson had been made aware that some other allegations were soon to become public (it's unclear how, although my assumption is via a media report that has still yet to materialize). A mutual decision was made over the weekend for him to leave DFJ, with limited partners informed on Monday morning.
Jurvetson statement: "I am leaving DFJ to focus on personal matters, including taking legal action against those whose false statements have defamed me."
It makes sense that Jurvetson and DFJ wouldn't want such legal battles to occur while he remains a partner, but it is worth emphasizing that Jurvetson quit to fight defamation that doesn't appear to have actually occurred yet.
DFJ's statement: "As of today and by mutual agreement, Steve Jurvetson will be leaving DFJ. DFJ's culture has been, and will continue to be, built on the values of respect and integrity in all of our interactions. We are focused on the success of our portfolio companies, as well as the long-term vision for the firm and will continue to operate with the highest professional standards."
DFJ's annual meeting of limited partners takes place today. Investors I spoke with expressed support for the remaining team, but there clearly is concern as Jurvetson was considered a forward-thinking superstar investor. Also, because this all came down so quickly, DFJ has not yet worked out what it plans to do with all of Jurvetson's board seats.
Go deeper