What to expect from Trump's first round of ACA enrollment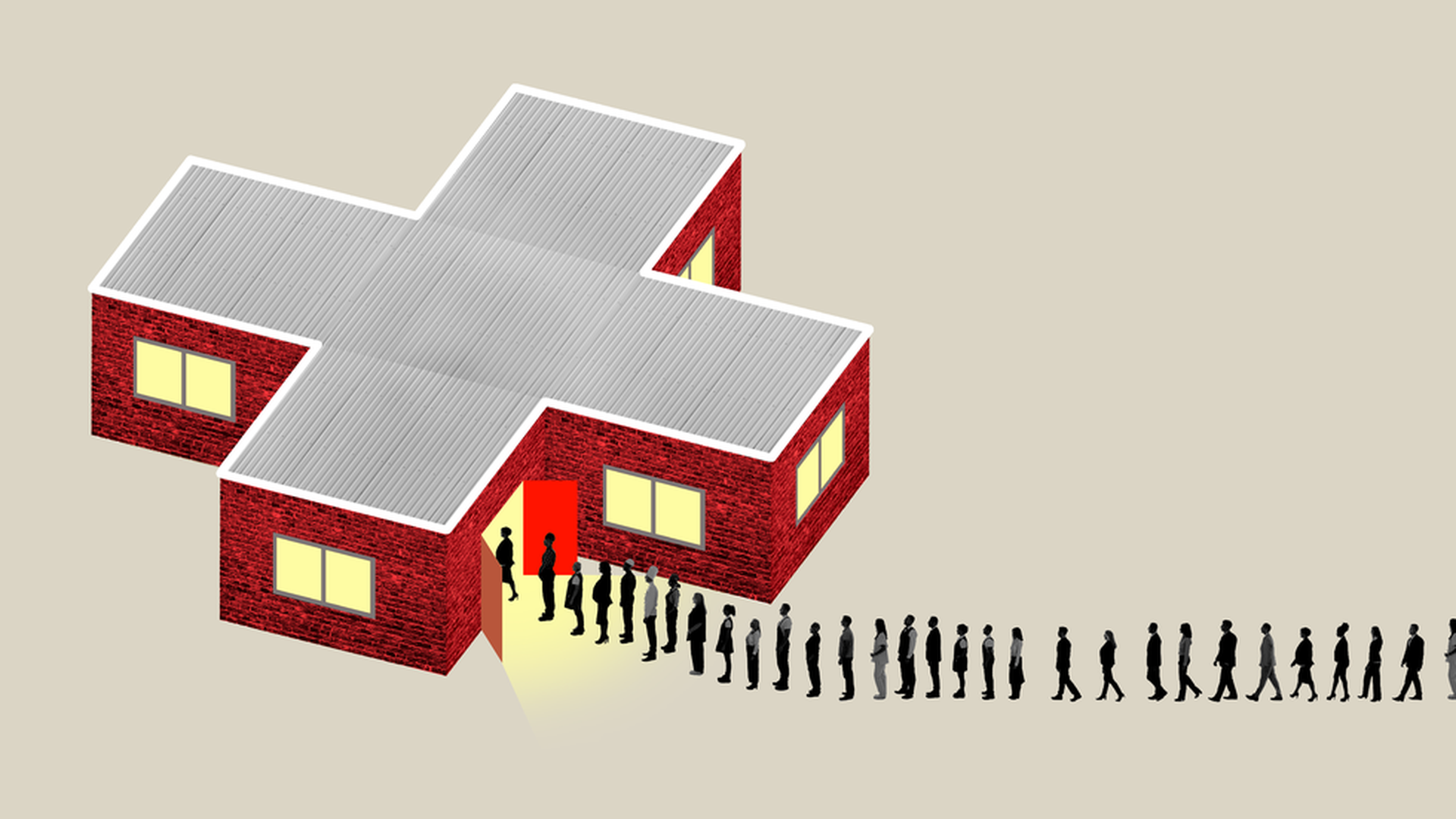 The Affordable Care Act's fifth open enrollment period is now under way.
The bottom line: This will likely be the worst ACA sign-up window yet, in terms of total enrollment — and also the weirdest. It's been weird to see a federal department constantly attacking a program it oversees; it'll will be weird to watch it oversee that program anyway. The politics of health care have also been totally unsettled all year long, and that has produced a surprising set of twists and turns on the ground.
Even though premiums are much higher across the board, more consumers than ever before — about 80% of enrollees, according to HHS — will be able to find a plan for less than $75 per month.In many cases, a more comprehensive "gold" plan will now cost less each month than a middle-of-the-road "silver" plan.This is all a byproduct of President Trump's decision to quit paying the ACA's cost-sharing subsidies — a benefit that, in keeping with the weirdness of this year, consumers will actually continue to receive.Here's what else to expect, today and over the next six weeks:The website will probably work: Despite the Trump administration's reticence to carry out much of the ACA, testing for HealthCare.gov proceeded as usual during September and October.Kelley Turek, who handles policy issues related to the exchanges for America's Health Insurance Plans, told me she hasn't heard any complaints about the technical side of things.A spokesman for California's state-run exchange also said "we do not have concerns" about the pieces of the HealthCare.gov apparatus that interact with state-based marketplaces.The Health and Human Services Department has said it will take HealthCare.gov offline on all but one Sunday morning, for maintenance. Although Democrats cried foul, Turek said the practice is normal and shouldn't hurt enrollment.Overall enrollment will probably fall. No one is sure how big a drop-off to expect. In terms of the markets' stability, the mix of healthy and sick consumers is more important than the overall number of enrollees. But the two go hand-in-hand: the people who need insurance the most are the ones least likely to miss the enrollment window or let their coverage lapse.HHS says it will provide updates on the number of people signing up for coverage "throughout open enrollment," similar to past years, when it released weekly updates.The Trump administration is not looking for silver linings. As far as it's concerned, failure is success.Just yesterday, Trump's campaign arm released a new ad that says "Obamacare is broken," accuses Democrats of blocking a better plan, and promises "Trump will fix it." Much like Trump's repeated assertions that "Obamacare is dead," it's not the message you'd send if you wanted people to sign up.(Also, not to nitpick, but Senate Republican holdouts are the ones who killed all four Senate Republican health care bills this year.)
Go deeper