What Tillerson's exit would do for climate policy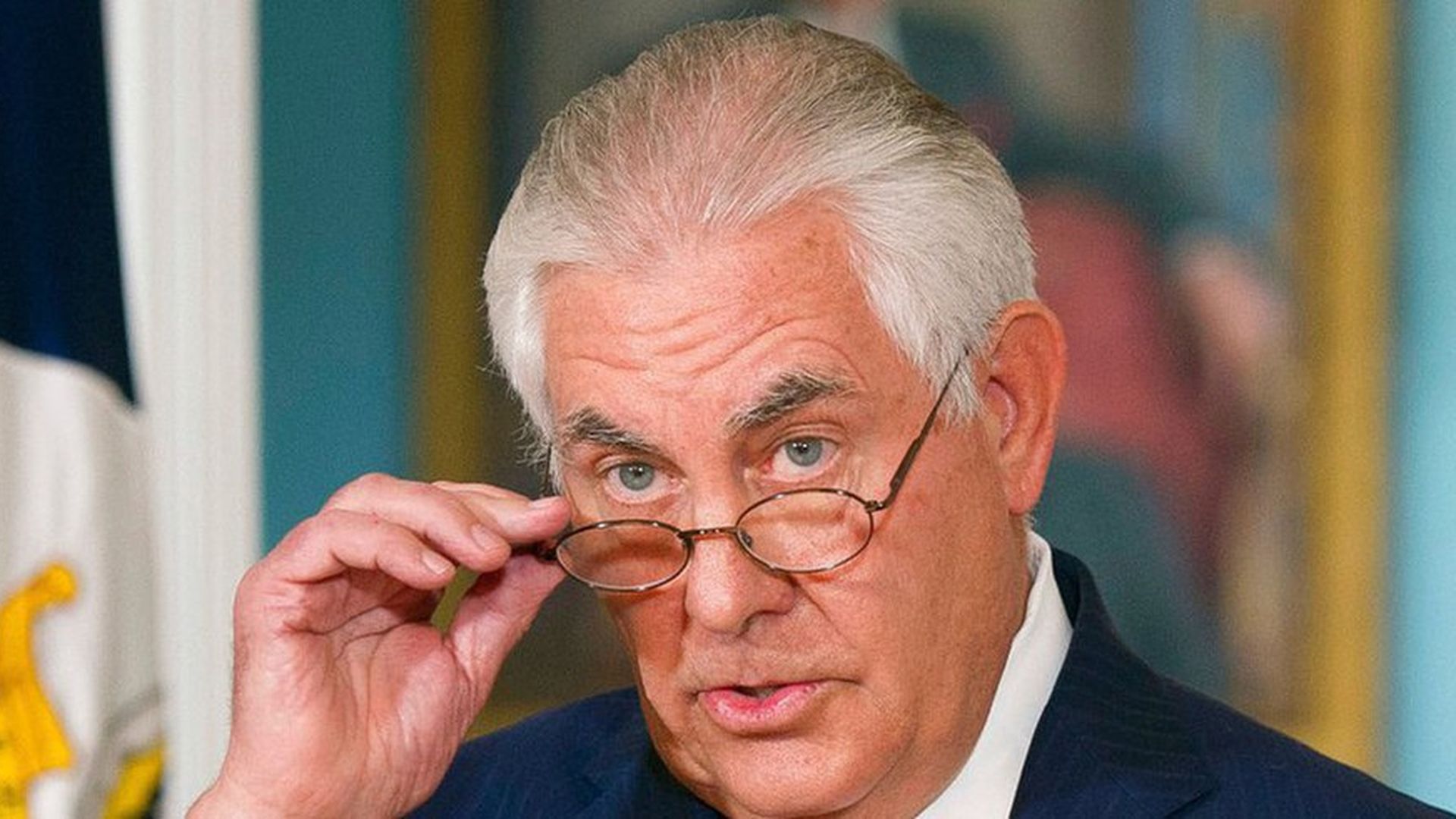 Meet the new boss: Actually there is no new boss yet, but you probably know that yesterday brought fresh signs that the White House could push out Secretary of State Rex Tillerson and replace him with current CIA chief Mike Pompeo.
The climate stakes: At first blush this would be a move even further to the right atop the agency that represents the U.S. in global climate change talks.
Pompeo has voiced skepticism about the scientific consensus on human-induced climate change and, according to multiple reports, in 2015 called the Paris agreement a "radical climate change deal."
E&E News published a story yesterday on the potential move that looks at Pompeo's record. It notes that the former Kansas House member would "bring a careerlong skepticism of climate science with him to Foggy Bottom," but at the same time points out that Pompeo "has been more tight-lipped about climate science in recent months."
What we're hearing: While Pompeo is a contrast to Tillerson, who had unsuccessfully argued for remaining in the Paris treaty. He's also close to President Trump, which could make for a less disjointed U.S. posture at global summits, where nitty-gritty decisions are hashed out.
"Governments won't have to ask themselves whether or not the Secretary of State has the ear of the President," one veteran of global climate diplomacy tells Axios.
"Drilling down on the UNFCCC and Paris, that means we'll have more clarity on the strategic approach and fewer last minute decisions (as we saw with the delegation) once he's in place," this source adds, referring to the UN Framework Convention on Climate Change, which the U.S. has been a party to for decades.
One big question: How Pompeo currently views the nexus between climate change and national security now that he's been heading the CIA for almost a year.
"[S]ince the intelligence establishment has been so clear for so long that climate change must be taken seriously as a security threat, I do wonder if that has made any impression on Pompeo since going to the agency," Andrew Light, a senior State Department climate aide in the Obama administration, tells Axios.
Go deeper