What the Senate has in mind for the ACA's "innovation waivers"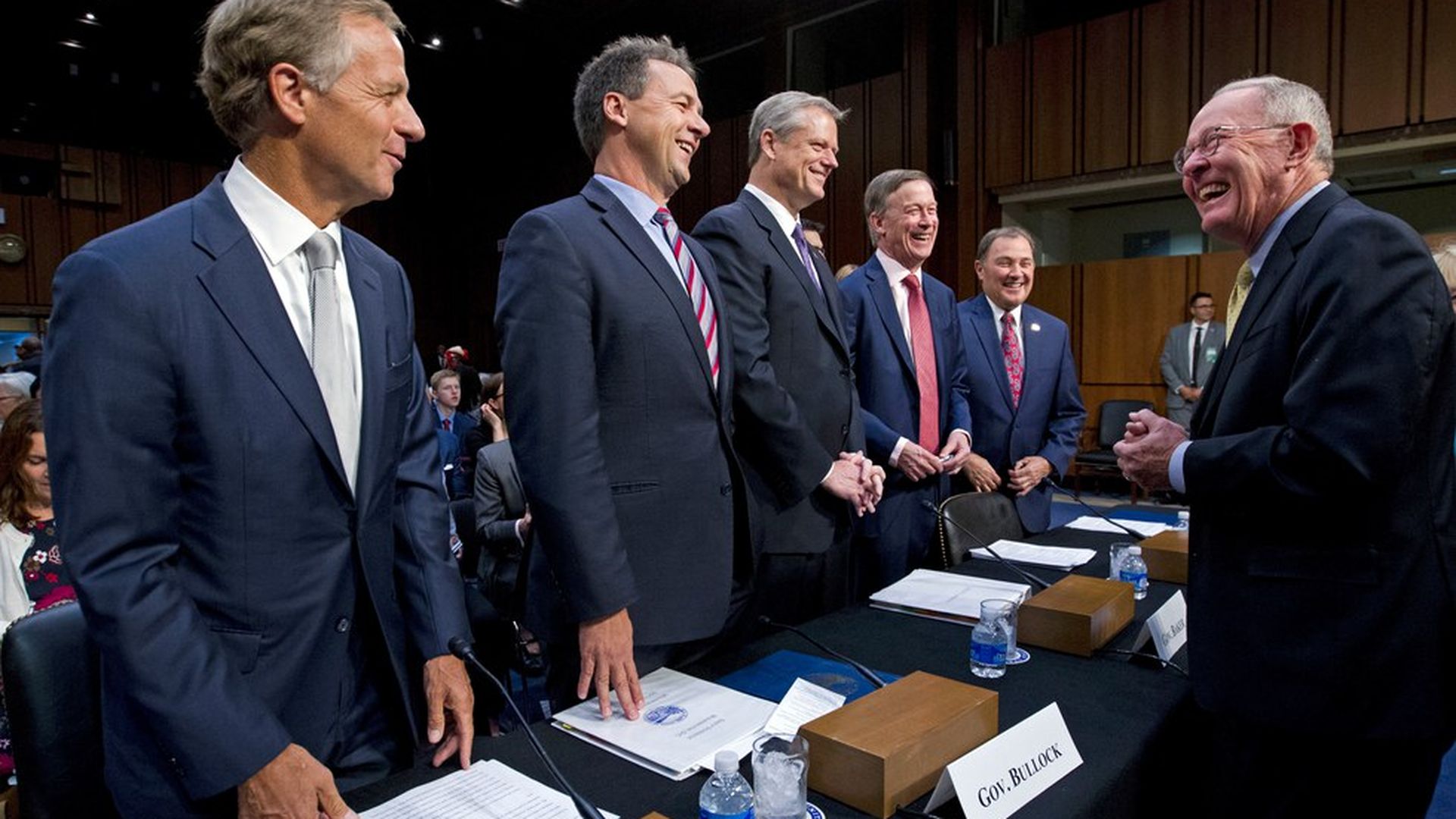 The Senate HELP Committee this week is scheduled to resume its hearings on stabilizing the Affordable Care Act, and it's already clear Chairman Lamar Alexander wants that effort to focus on the process by which states can obtain what are known as "innovation waivers."
How it works: States can already seek a waiver from many of the ACA's mandates, including the one that requires insurance plans to cover certain "essential" benefits. But, to get a waiver, they have to prove that their new plan would cover just as many people, with plans that are just as generous, without increasing federal spending.
"States actually have a lot flexibility in theory under current waivers, but the guardrails are very hard to meet, which limits the amount of flexibility in practice," the Kaiser Family Foundation's Larry Levitt told me.
What could change:
During the repeal-and-replace effort, Republicans wanted to remove some of those "guardrails" — allowing states to chip away more substantively at some of the law's benefit mandates and coverage guarantees.
Alexander, though, is trying to keep his proposal more tailored. He's focusing more on changes to the process of seeking a waiver than on the substance of what can be waived.
For example, he's talked about letting states essentially copy each other's applications, and letting governors submit an application without clearance from their legislatures.
Will it work? The problem with expanded waivers, last time, was that the ACA is so interconnected, rolling back one part of the law can quickly implicate another, more politically sensitive part. Could Alexander run into the same issue just with process changes? And will process changes alone make any difference in premiums, which is the whole point here?
"If you make waivers a lot easier to get from a process standpoint, the substantive rules could matter less because the federal government may have less ability to enforce them," Levitt said. "In that sense, relaxing the process could make a big difference."
Go deeper