What renewables the Energy Department is funding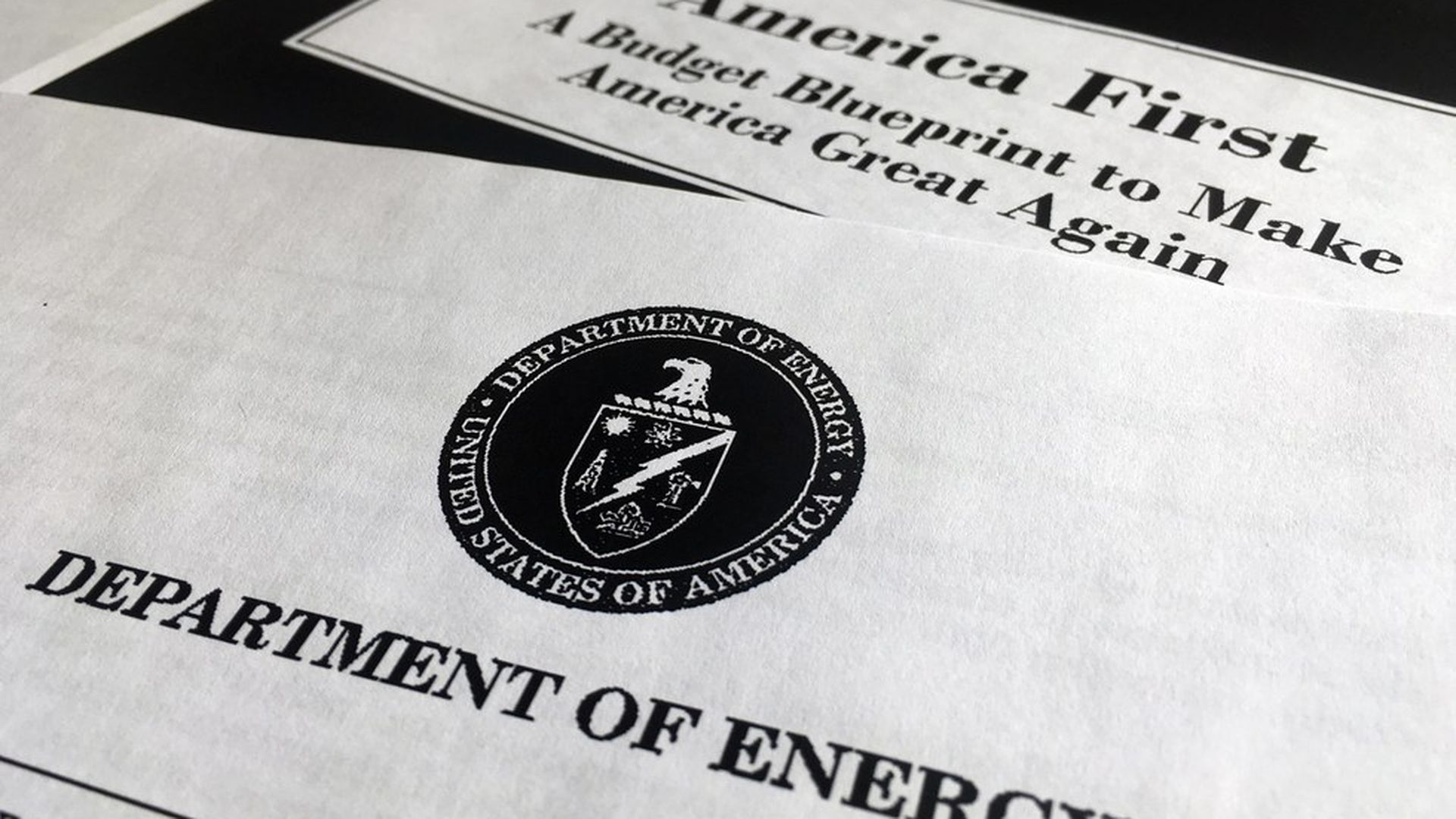 The DOE's Office of Energy Efficiency and Renewable Energy is downgrading and shifting its focus for research and development funds, according to its acting director, Dan Simmons.
What I'm told: Under Trump's budget proposal sent to Congress last week, this office would see its funding slashed by 70%, and while Congress is unlikely to approve it, the department is operating under this mindset.
"We believe we can do more with less," Simmons said. The office is shifting focus to early-stage technologies instead of late-stage development, which Simmons described as looking at the barriers of deploying solar panels on homes or businesses.
Here are some examples of what Simmons describes as early stage that the department is looking to support:
Modeling wind flows between turbines.
Examining wide band gap technologies, which aim to improve power inverters for solar power as well as other applications with the power grid.
Understanding primary basics of solar cells.
Go deeper