What mattered at Trump's first press conference since July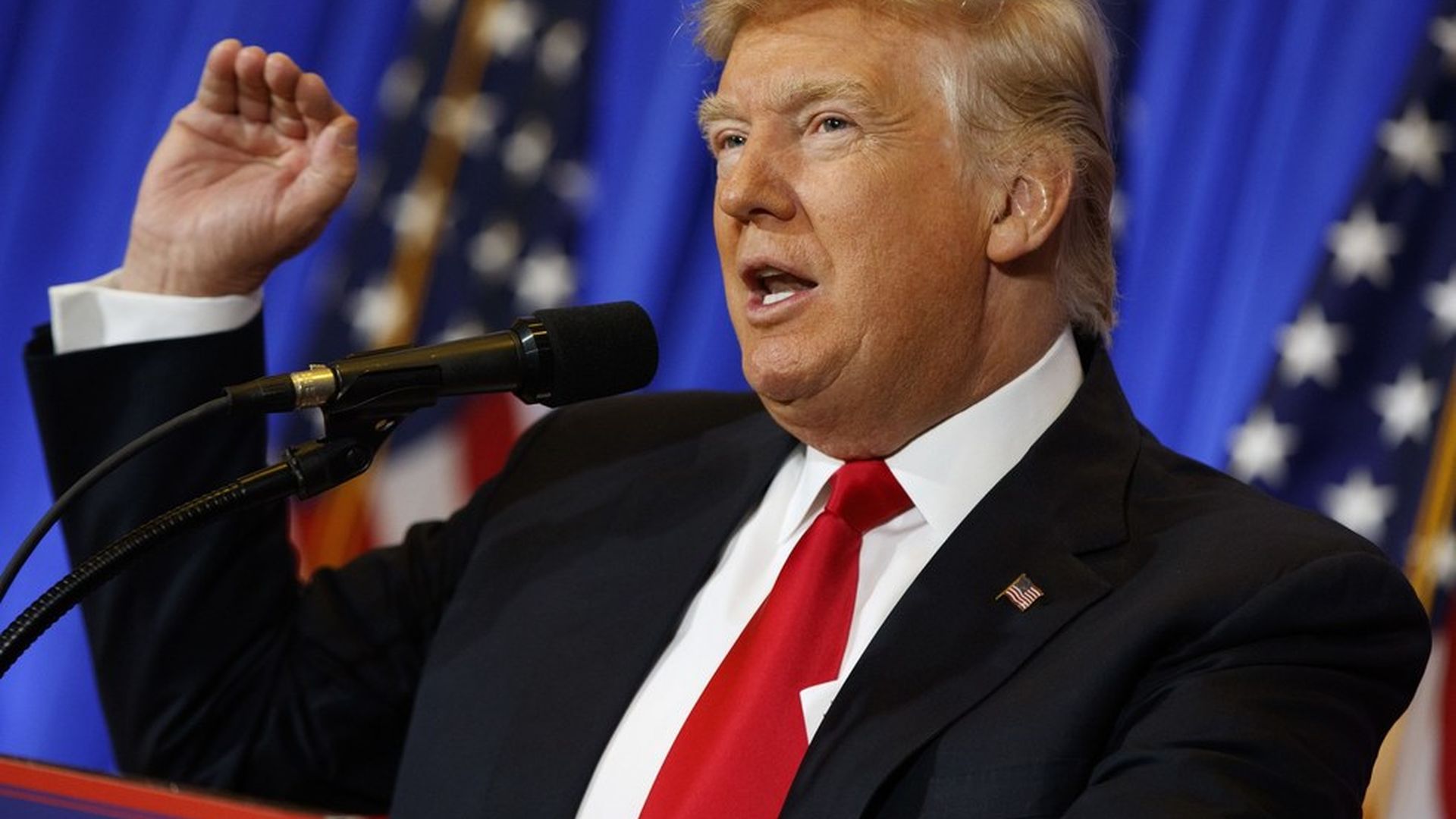 Big picture: This was Trump's first press conference since winning the election, and it showed.
The shiny object: Trump again clashed with the press, calling BuzzFeed a "failing pile of garbage" and refusing to answer a question from CNN reporter Jim Acosta. That stemmed from BuzzFeed publishing an unverified dossier claiming Russia sought financial and personal leverage over Trump.
The news: Answers on his business, the Russia hacks, a name for VA Secretary, and timelines on the SCOTUS, the Mexico wall and Obamacare.
Trump announced he's declining to create a blind trust for his business. He'll instead turn over his management role to his sons. His business will have to abide by "severe restrictions on all new deals," and gifts from foreign governments will go to charity.
He named an Obama nominee to run Veterans Affairs: David Shulkin is currently the department's undersecretary. He was appointed in 2015, after the VA scandal broke.
And conceded that he thinks Russia is behind the hacks: But said that the DNC was so poorly defended it was begging to be hacked. Trump added that he doesn't think the RNC was hacked, and that the result of the Russian hacking was to expose wrongdoing by Democrats.
Trump's message to Putin: "He shouldn't be doing it, he won't be doing it."
He claimed to have no business ties to Russia: "No loans, no dealings and no current pending deals."
And gave a timeline on Obamacare: Trump will wait until after Tom Price is confirmed as HHS Secretary, then push a repeal-and-replace plan. He said it will be "almost instantaneously."
The PEOTUS said Mike Pence is his point man on the wall with Mexico: He promised Mexico will pay, "whether it's a tax or a payment."
And he announced he'll decide on a Supreme Court justice nominee within two weeks of taking office.
Go deeper