What happens when a city ends HOV lanes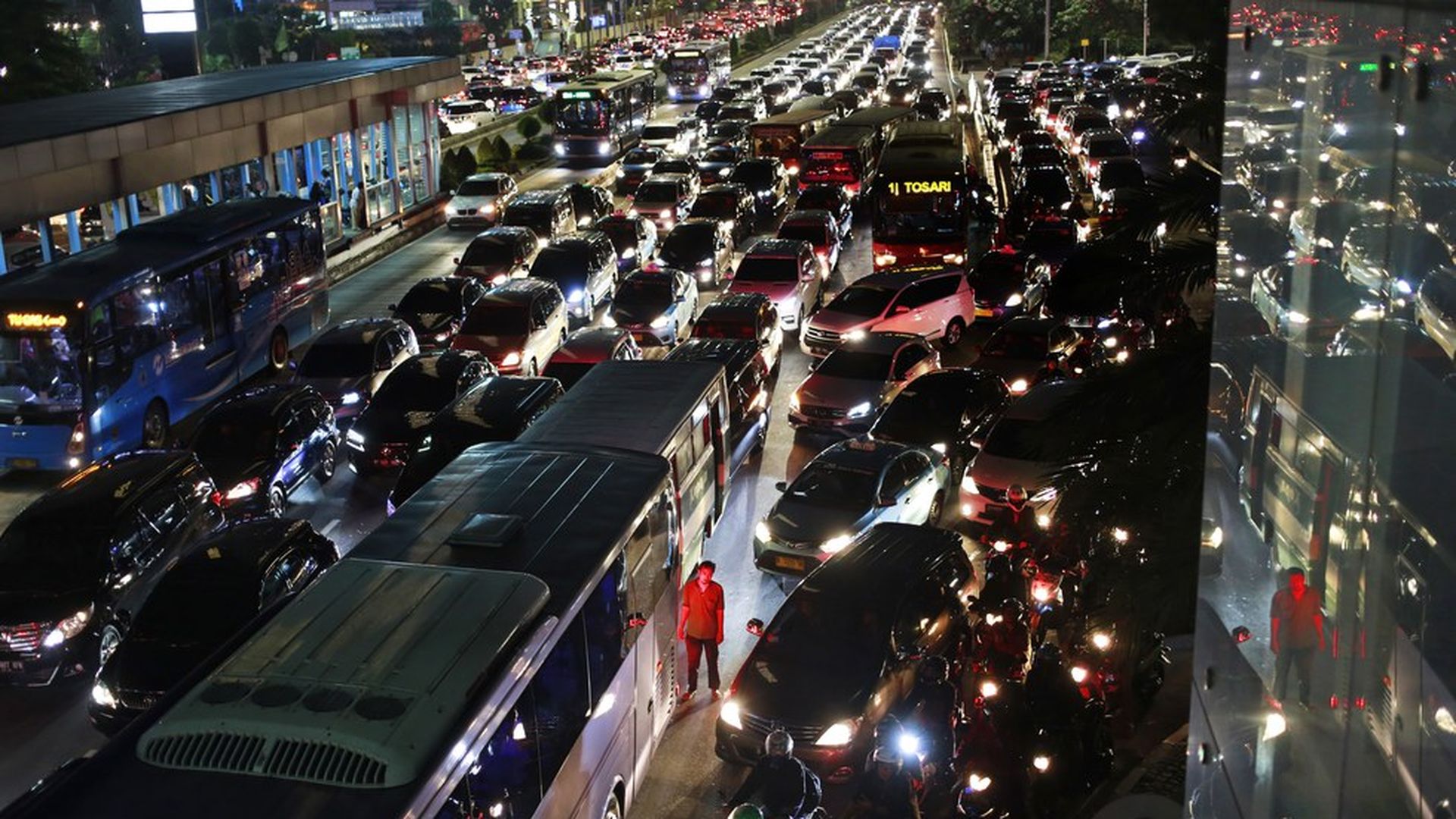 It's likely that single drivers in nearly every big city in the world have at one time looked enviously at HOV (high-occupancy vehicle) lanes that allow cars with multiple drivers to zip past them during rush hour. But what happens to traffic congestion and travel times if you just abolish them? If the experience in Jakarta, Indonesia, is an indication, it's a huge mess, a new study finds.
Jakarta was, until recently, one of the most extreme examples of restrictive HOV policies anywhere in the world – made even more prominent by the fact that the city supports an immense population of 30 million. When Jakarta abruptly cancelled their HOV lanes that required three drivers per car, researchers were able to immediately see the aftermath. It wasn't pretty.
What they found: Ending the HOV advantages on major streets in Jakarta put so many additional cars on the road that it increased travel times for everyone by 87% during the evening rush hour, and by 46% during morning rush hour.
"Remarkably, lifting the HOV policy not only caused dramatic increases in travel time along the previously designated HOV roads, but along the parallel roads as well," the Harvard and MIT researchers wrote in Science.
What it means: If HOV lanes were dropped in cities like New York, Sao Paulo or Rio de Janeiro – where the commute times are already incredibly long - it could double the evening commute from an hour and a half to three hours.
Go deeper