What Democrats, Republicans and the world think about climate change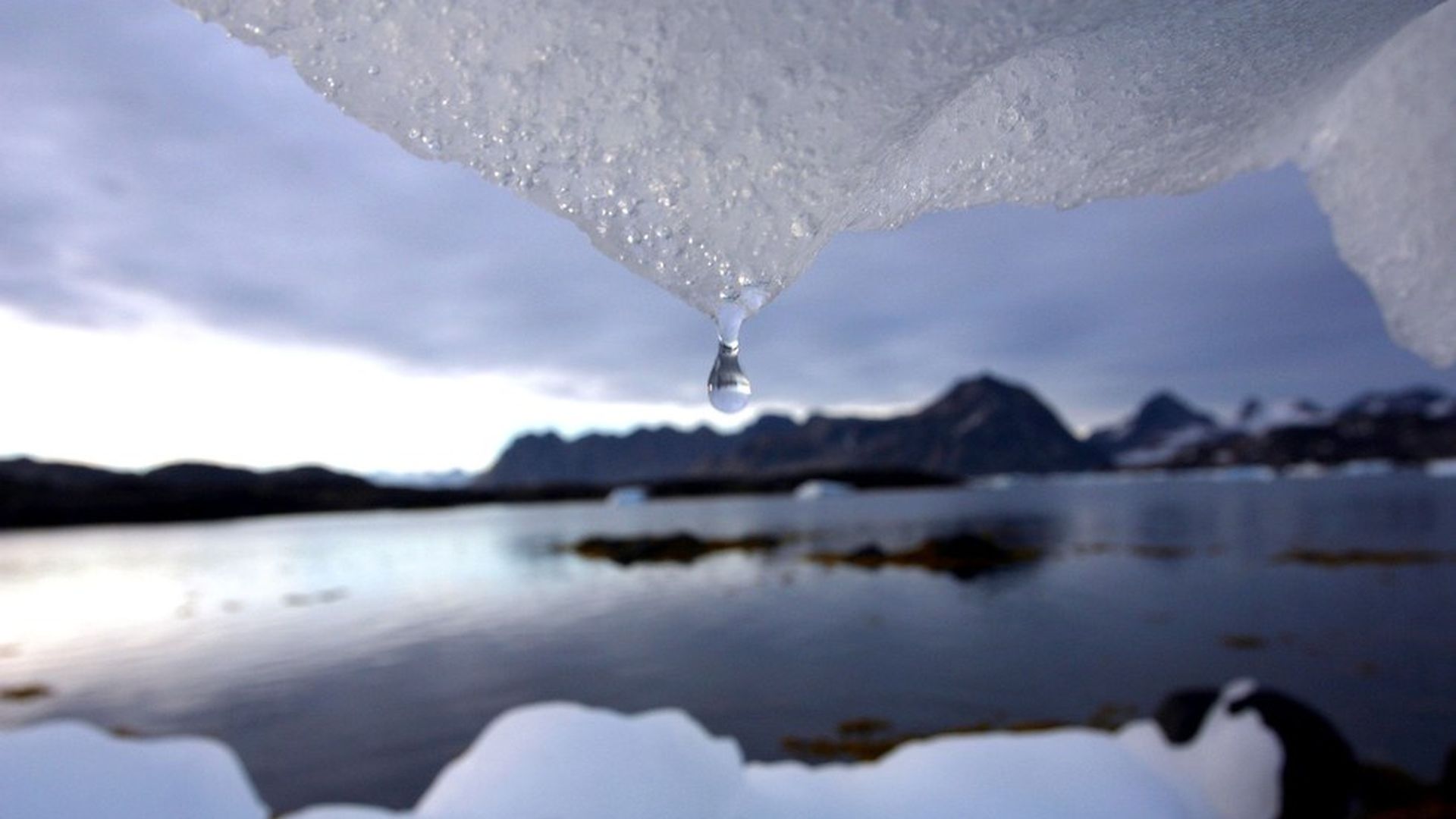 Yale and George Mason universities issued their latest polling results Wednesday morning from their series of detailed climate surveys.
Why it matters: The voter data will provide political ammunition for advocates of emissions curbs and thwarting the White House push for deep cuts in green energy R&D.
Science:
56% of registered voters agree that global warming is caused mostly by human activity, which is consistent with their 2016 polling.
But the partisan divide is stark. 45% of liberal/moderate Republicans hold that view (a nine point dip since November) and 30% of conservative Republicans do, compared to 87% and 62% for liberal and moderate Dems, respectively.
National concern:
55% are very or somewhat worried about global warming, which is seven points less than the pollsters found in 2008, and again, there's a big party split.
Policy:
74% want more action from corporations and industry, including 56% of Republicans. 63% want Congress to do more and 61% want Trump to take more action, but only around a third of GOP voters have that view, compared to an overwhelming share of Dems.
69% support strict limits on carbon emissions from coal-fired power plants, 70% support requiring fossil fuel companies to pay a carbon tax paired with cutting other taxes (like income taxes). Two-thirds of independents and slightly under half of Republicans polled back those policies.
There's strong support across party lines for greater funding for renewables R&D and tax rebates for buying efficient cars and solar panels.
Go deeper