WH defends Conway's 'buy Ivanka's stuff' pitch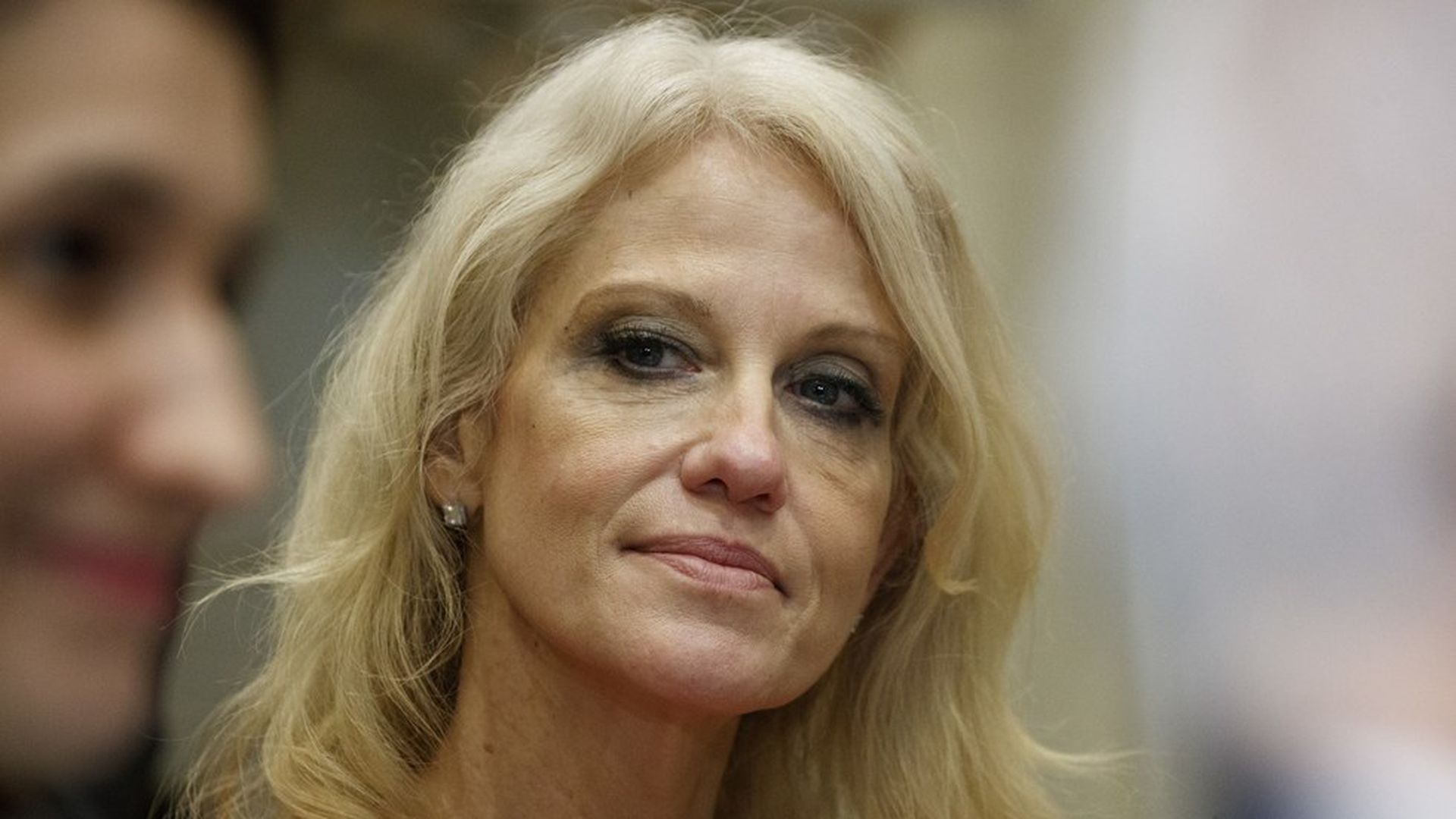 Kellyanne Conway acted "without nefarious motive or intent to benefit personally," when she made a plug for Ivanka Trump's products in an early February interview with Fox, according to a letter the White House Counsel's Office sent to the Office of Government Ethics, per CNN Money.
The deputy White House Counsel met personally with Conway to review standards of conduct, according to the letter.
Key point: The Office of White House Counsel claimed the president's staff is not legally bound by the Office of Government Ethics' regulations, and are instead bound by the executive branch-wide ethics standards and financial disclosure requirements.
No disciplinary action planned: The White House letter comes in response to the ethics office's letter from mid-February that said there was "strong reason to believe" Conway violated ethics standards and that disciplinary action should be taken. The letter from the White House made no mention of plans to take disciplinary action.
Go deeper