WeWork keeps up buying spree with Meetup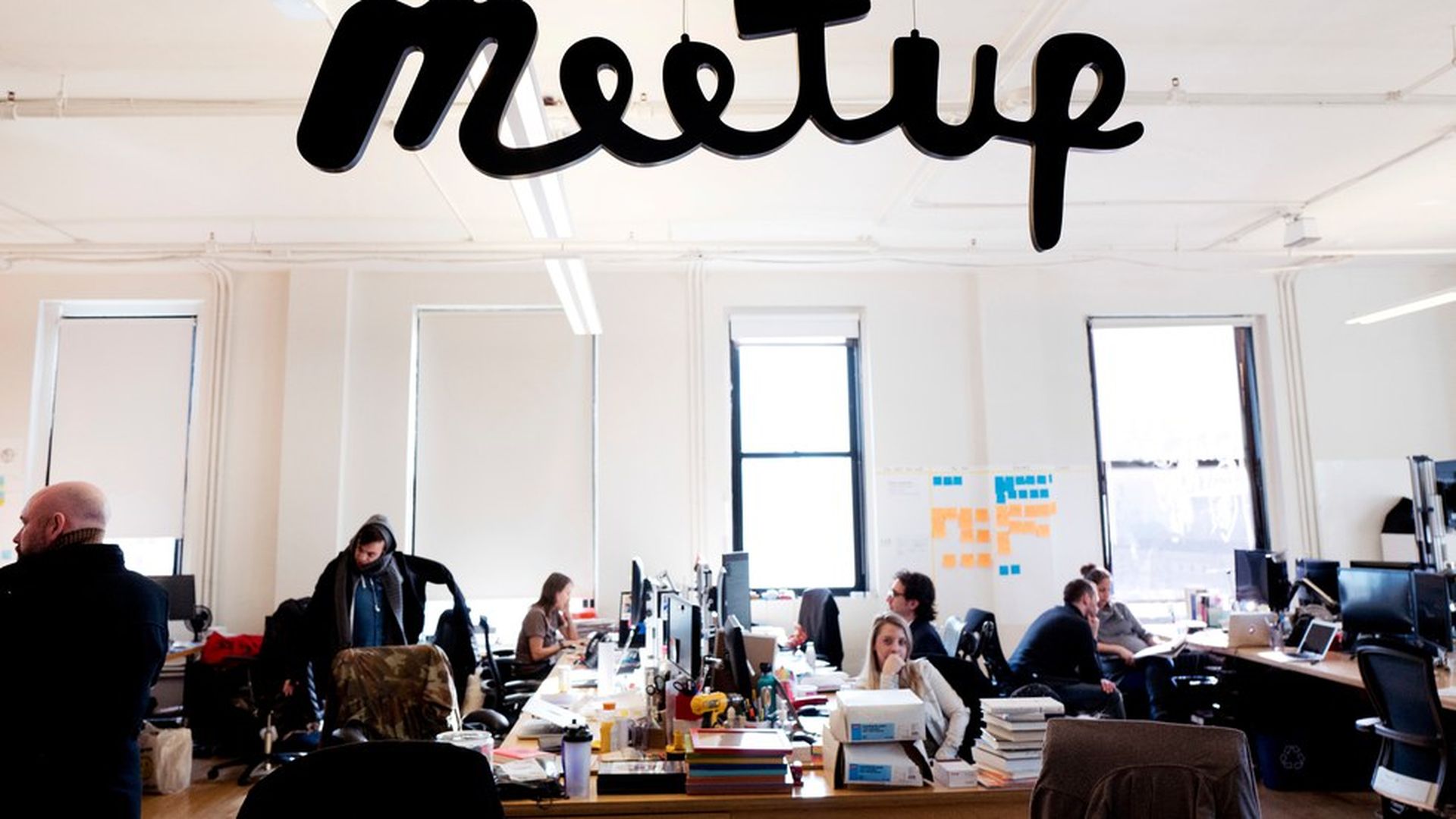 WeWork has agreed to acquire Meetup, a New York-based social network that helps organize offline meetings around common interests. No financial terms are being disclosed, but a source says it's valued at around $200 million (including employee retention incentives). WeWork disputes that price-tag, but declined to provide an alternate figure.
Meetup had raised around $18 million in venture funding since 2002, from firms like DFJ, Omidyar Network, Allen & Co. and Union Square Ventures.
Why it's a BFD: Because WeWork has been on a shopping spree in 2017, as it seeks to expand its value-add beyond beer taps and an almost impossible to believe enthusiasm. Other acquisitions this year have included Flatiron School (coding training), Fieldlens (mobile collaboration) and Unomy (sales & marketing). It also invested in The Wing (women's co-working club) and purchased the former Lord & Taylor store on 5th Ave. in Manhattan (which will serve as its new HQ).
Bottom line: "WeWork's roughly 10 million square feet of leased office space, spread out over more than 170 locations in 16 countries, is used primarily during the day. By contrast, meetups happen primarily outside of working hours... Already, roughly 100,000 people have attended a Meetup gathering at a WeWork location, according to the companies." — Michael de la Merced, NYT
Go deeper