West Wing wonders, can Kelly fix 'culture problem'?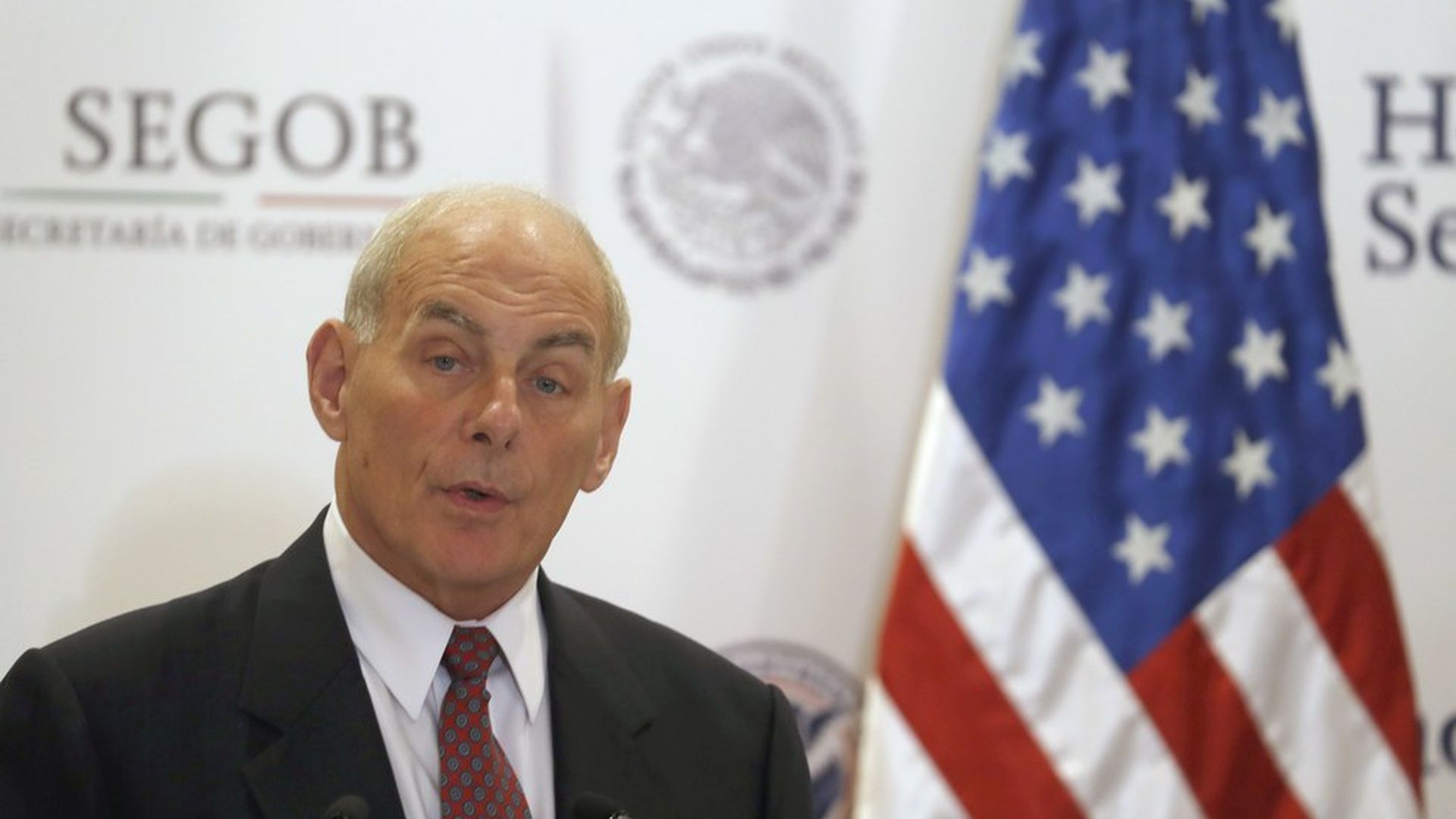 General John Kelly starts Monday as the new White House Chief of Staff. After getting sworn in first thing in the morning, and sitting through his first cabinet meeting, he'll begin making his rounds in the West Wing.
West Wingers are excited and nervous about what his arrival means, but one told me it won't be enough for Kelly to fix processes and lines of authority; he needs to change the culture. For six months, White House officials have leaked unflattering anecdotes about the President and planted hit pieces on their colleagues. Officials wander freely in and out of the Oval, and some, like Omarosa, never worried about protocol, and used their personal relationships with Trump to subvert Reince's authority.
"We've got a culture problem right now," a White House official tells me. "Now you have Kelly come into this. Is it a new power center or someone without a dog in the fight? Is that level of respect that he comes in with, what it takes to have some kind of calming presence in the West Wing? Reince didn't have the credibility to broker peace between anybody."
Our big questions
Does Trump let Kelly be a true gatekeeper, in the tradition of effective chiefs of staff? I.e. does all information flow through Kelly, or do certain officials, such as Anthony Scaramucci, Jared and Ivanka, continue to answer only to the President?
Can Kelly exert any influence whatsoever over Trump's behavior? Can he stop his most egregious actions — such as his unrelenting attacks on the Department of Justice and the Intelligence Community?
How will Kelly rearrange West Wing staff and which new people will he bring inside? I'm told he'll appoint into a senior position Kirstjen Nielsen, his Chief of Staff from the Department of Homeland Security. Several White House officials have already clashed with Nielsen and say she's going to be a "big problem" if she comes in. A DHS spokesman, David Lapan, responded on Nielsen's behalf: "Kirstjen has advocated strongly and professionally on behalf of the Department and Secretary Kelly."
Under Kelly, do factional enemies in the West Wing put aside their hatreds and, while they'll never agree on policy, at least agree to stop trying to annihilate each other?
Go deeper