We're killing each other with Pokemon Go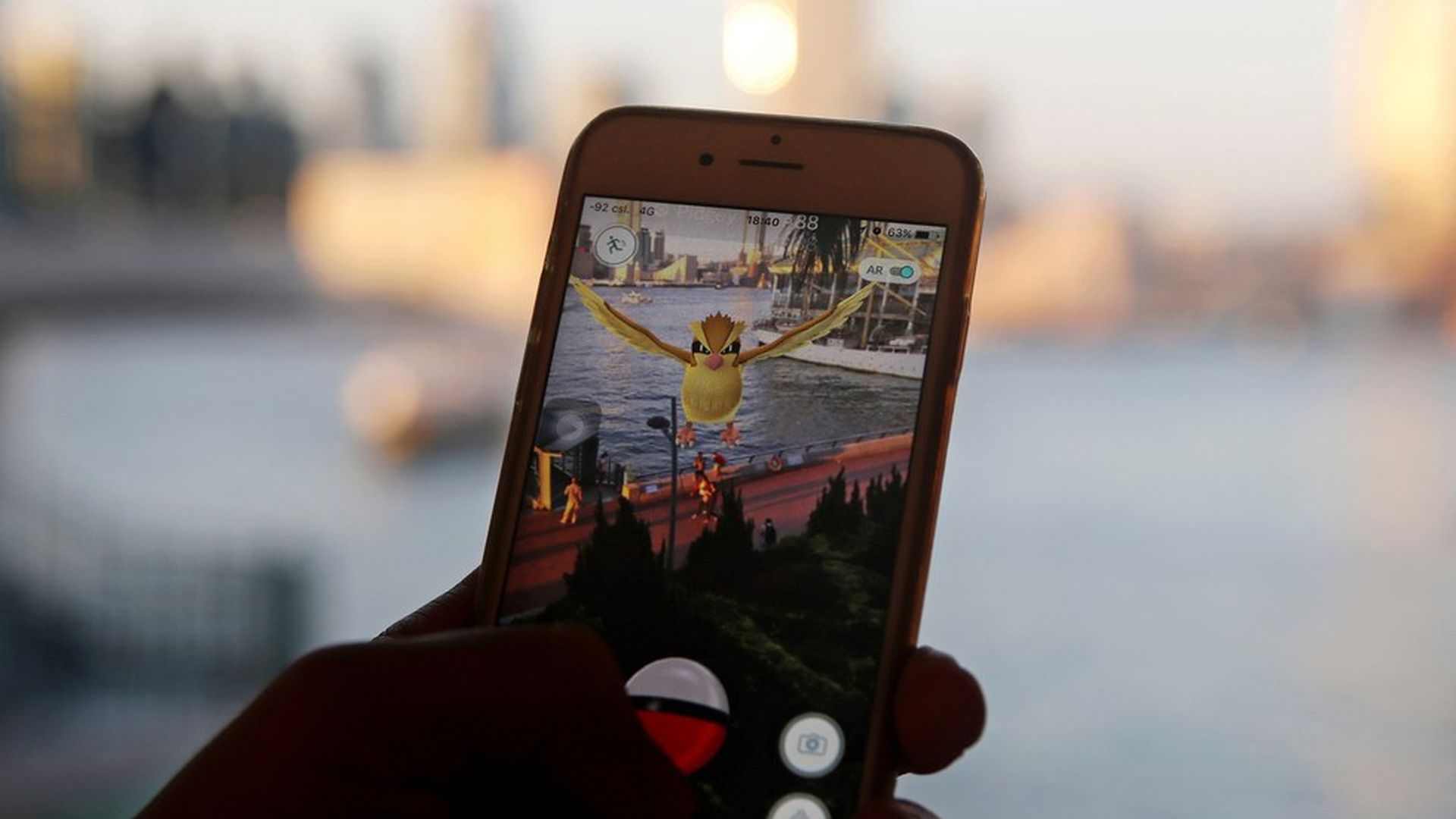 Traffic accidents — including fatalities — surged after the release of Pokemon Go, according to a new study. The research suggests that people driving while also trying to catch 'em all "gave rise to a disproportionate increase in vehicular crashes, injuries, and fatalities in the vicinity of PokéStops."
Why it matters: The number of total auto accidents and the number of fatal accidents are both already increasing — as are the number of accidents attributed to distracted driving, according to federal data. And the market for augmented-reality apps is only expected to keep growing.
The details: Researchers at Purdue University combed through nearly 12,000 police reports for traffic accidents in Tippecanoe County, Indiana — where Purdue is located. After controlling for traffic, Purdue's schedule of academic breaks and other variables, here's what they found:
In the first few months after Pokemon Go was released, there were more auto accidents in locations that become home to "PokeStops."
The county experienced an overall increase in car crashes in the first few months after Pokemon Go was released; the authors attribute 47% of that jump to the app.
"The county would have experienced two fewer traffic fatalities had Pokémon GO not been introduced," the study says. It also attributes roughly 31 injuries and $500,000 in vehicular damage to the game.
If you tried to extrapolate the study's findings nationwide, Pokemon Go would be on the hook for roughly 145,000 crashes, 30,000 injuries and 256 deaths, the authors said, though they acknowledge that extrapolation is "speculative."
Go deeper