Washington Post: Blackwater founder held secret meeting to forge Trump/Putin back channel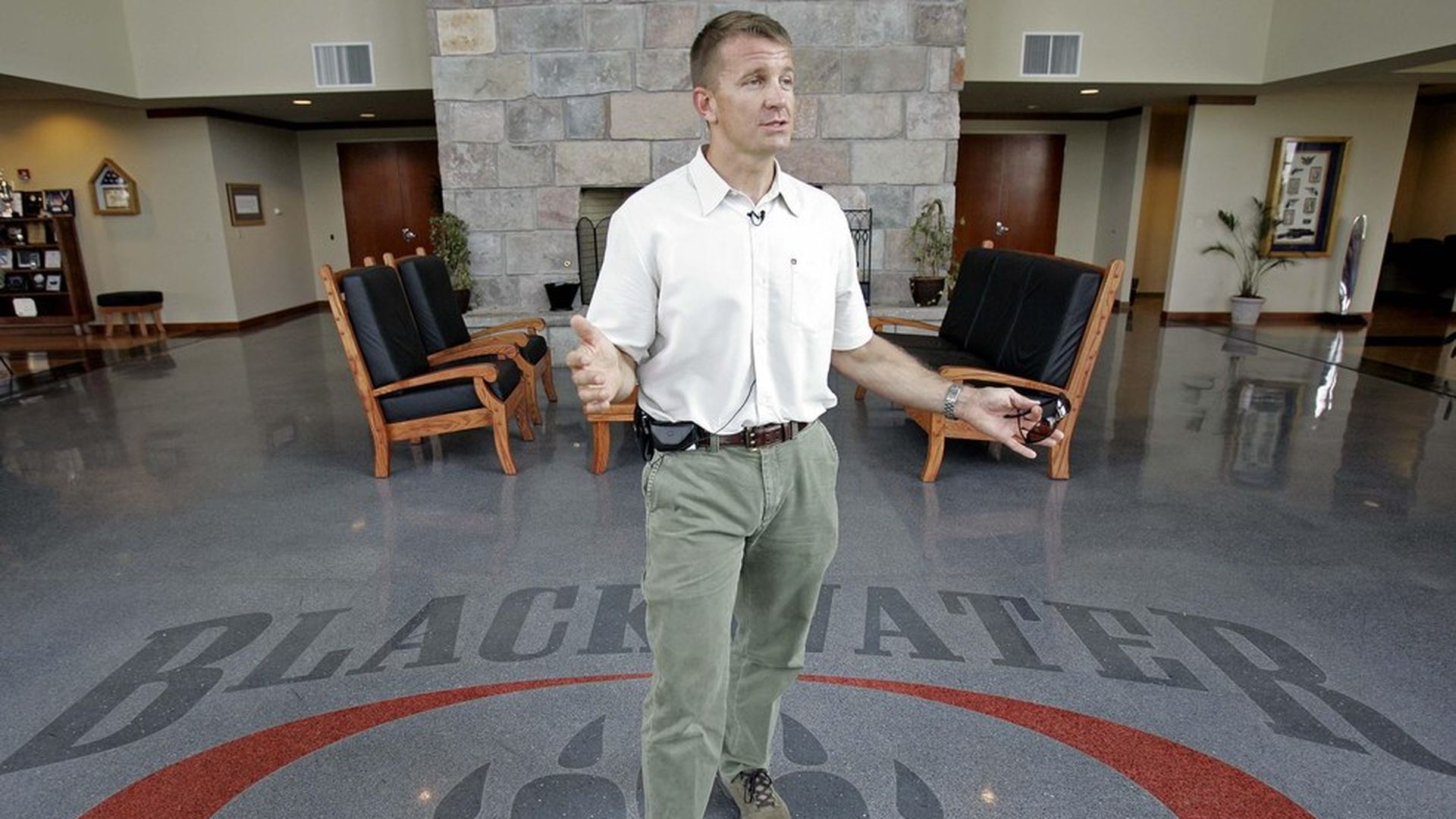 The founder of Blackwater and an associate of Vladimir Putin held a secret meeting in part to establish a "back-channel line of communication" between Donald Trump and the Russian president, according to the Washington Post.
The time and place: January 11 (9 days before the inauguration) on Seychelles in the Indian Ocean.
The participants: Erik Prince, the founder of the private military company Blackwater (and brother of Education Secretary Betsy Devos) and an "unnamed Russian close to Vladimir Putin." Arranged by the UAE.
The goal: Per the Post, "to explore whether Russia could be persuaded to curtail its relationship with Iran, including in Syria," which would require US concessions.
Where we stand: The FBI is investigating the meeting as part of the wider Russia probe. Sean Spicer said, "we are not aware of any meetings and Erik Prince had no role in the transition." A spox for Price said it was a "complete fabrication."
Go deeper