Wall Street outpaces Silicon Valley on gender equality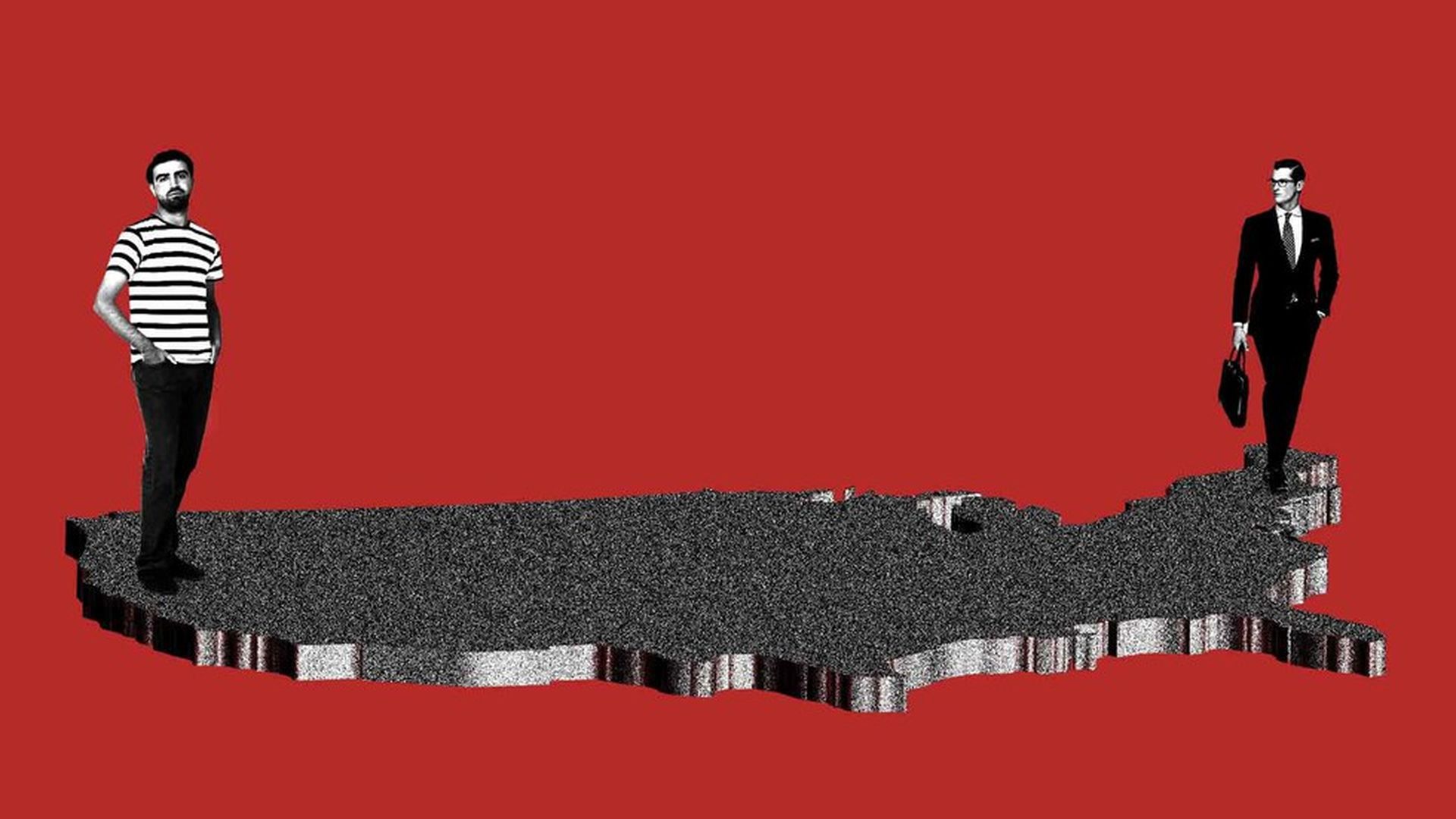 J.P. Morgan CEO Jamie Dimon today said in a CNBC interview that he believes that Wall Street is ahead of Silicon Valley in terms of gender equality. And he's right, based on an Axios analysis of corporate diversity reports for a selection of the country's largest banks and technology companies.
Headline numbers: America's top banks have higher percentages of female employees than do technology companies, by a 48.4% to 33.2% margin.
Still not much to brag about: Both industries still feature few women in leadership positions, with Wall Street eking out a meager 25.5% to 24.8% "win" over tech.
Other findings: In terms of racial diversity, the results are mixed. Wall Street has higher percentages of black and Latino employees, but a much smaller percentage of Asian employees. Tech has more Latino and Asian employees in leadership positions than does Wall Street, which has a slightly higher percentage of black employees in leadership.
Methodology: Axios examined the most recent company-published data from the six largest American banks by market cap (Bank of America, Citigroup, Goldman Sachs, J.P. Morgan, Morgan Stanley and Wells Fargo) and its five largest tech companies (Apple, Amazon, Facebook, Google and Microsoft), with Uber also added for the sake of including a top startup. For gender breakdowns, we tried to use global numbers where available. Uber was the only included company that did not break out senior leadership demographics.
Go deeper