Verizon and AT&T get a short-lived net neutrality warning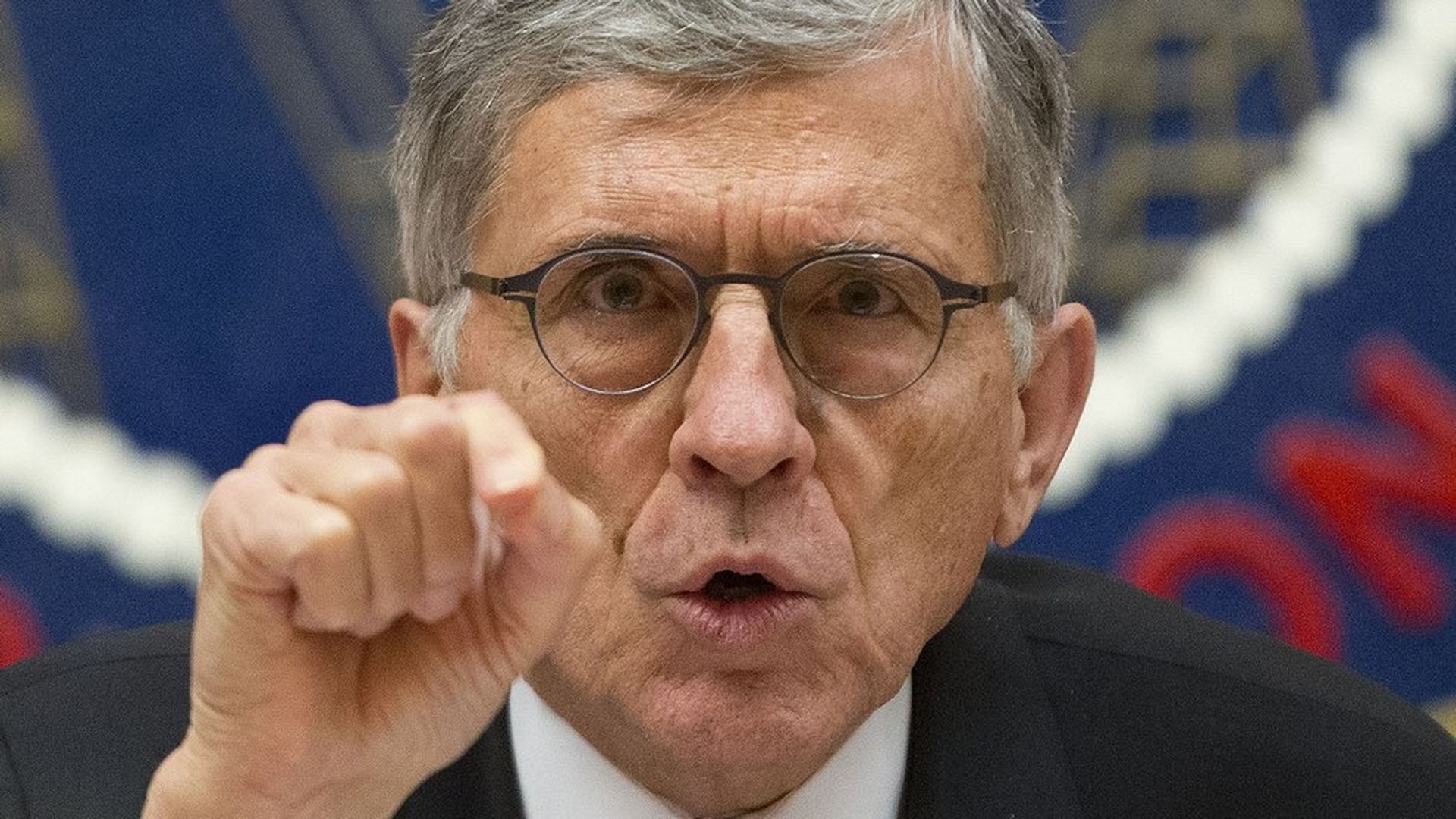 The Federal Communications Commission just dropped a report on a practice — known among wonks as "zero-rating" — where internet providers give customers free data for using certain websites or services.
This makes for great marketing copy. But consumer groups say the practice lets providers steer customers towards services the provider owns, violating rules the FCC approved to protect net neutrality.
What the FCC found:
AT&T and Verizon both offer products that "may harm consumers and competition by unreasonably discriminating in favor of downstream providers owned or affiliated with the network providers," per letters to lawmakers on the report.
T-Mobile's Binge On product and a second AT&T offering don't risk violating net neutrality rules, however.
Why this matters: This is the next big battlefield over net neutrality and the FCC just wrote the rules of engagement. Zero-rating products will only get bigger as internet providers use them to wring more revenue from their content businesses. AT&T has been particularly bullish with its much-hyped DirecTV Now offering.
Why this doesn't matter: The report isn't a binding rule. When Republicans take over the FCC from departing Chairman Tom Wheeler in nine days, they're not going to be inclined to go after companies for any type of zero-rating.
Counterpoint:
Hopefully the next FCC will take into account the views of our customers who greatly benefit from watching professional football, soccer, basketball and other great content on go90 free of data charges. — Will Johnson, SVP at Verizon
What that means: Thanks for playing, Mr. Chairman. See you around!
Go deeper