Venezuelan opposition leaders detained after 'power grab'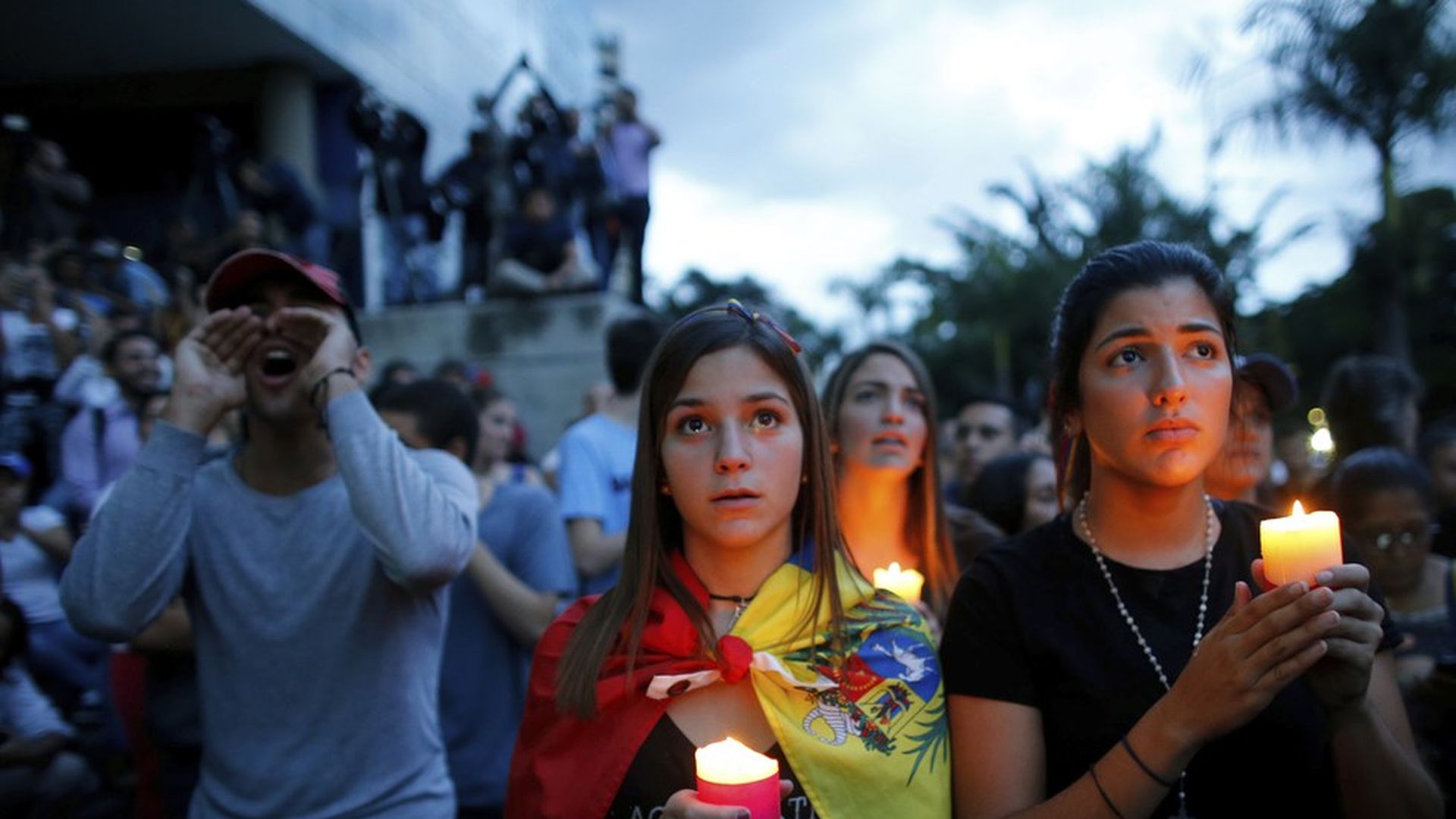 Two prominent Venezuelan opposition leaders were "dragged from their homes" early this morning by intelligence agents following an election Sunday that was criticized as a power grab by President Nicolas Maduro, the Telegraph reports.
The opposition, which boycotted Sunday's vote, claimed leaders Leopoldo Lopez and Antonio Ledezma had been "kidnapped." Lopez's wife said "Maduro is responsible if anything happens to him." Both men had already been under house arrest and, per the Telegraph, this "appears to herald the beginning of the crackdown on opposition 'terrorists' that Maduro had vowed would follow the constituent assembly vote."
The U.S. personally sanctioned Maduro yesterday, with Treasury Secretary Mnuchin saying the election confirmed his status as a "dictator."
Why it matters: Venezuela is a powder keg, with violent clashes between government and protestors and the economy in shambles, and a new constitution expected to consolidate Maduro's power. Moves like this can only escalate a dangerous situation.
Go deeper