VC firm's "team" doesn't actually work there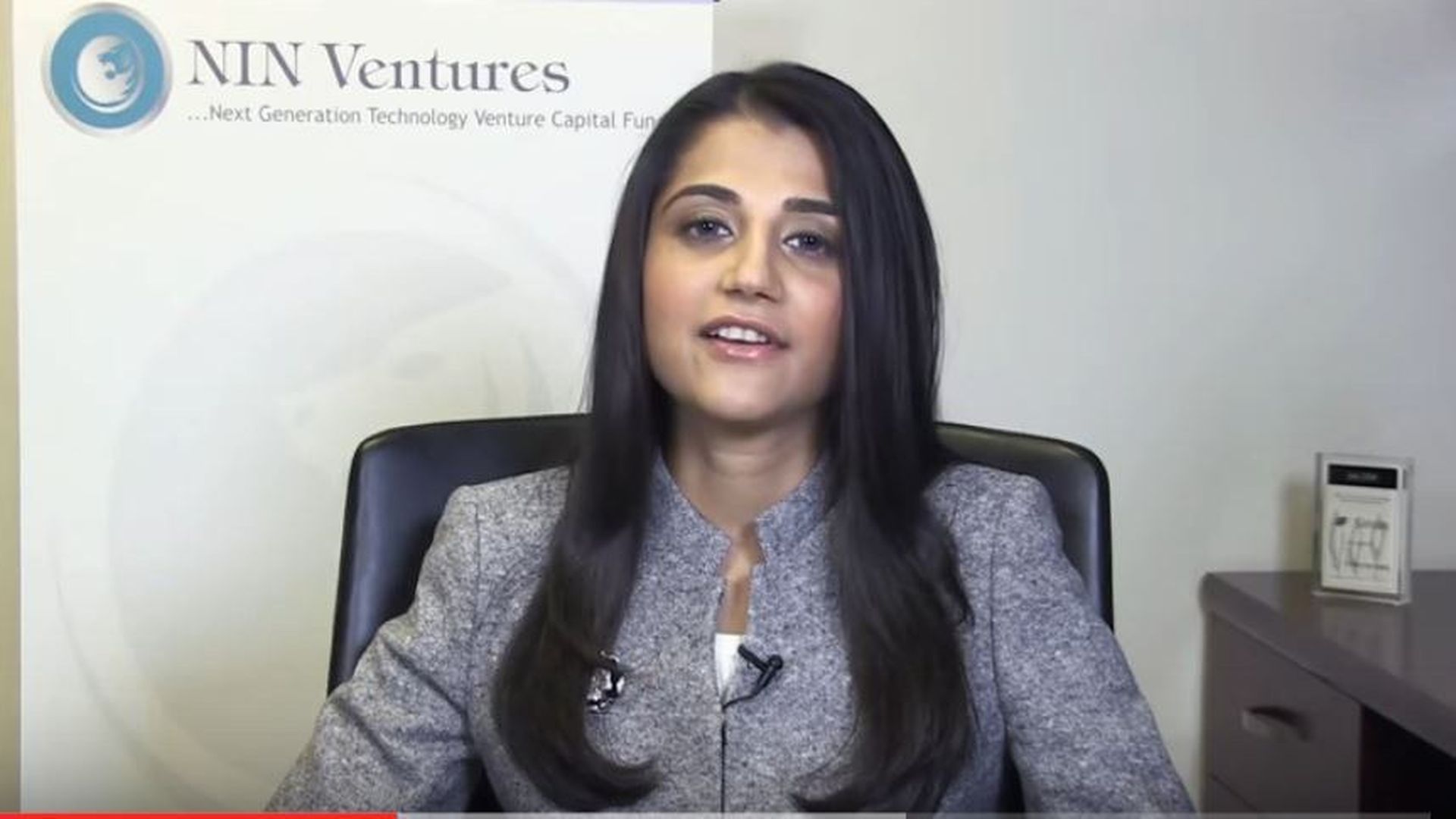 Nin Ventures is a Chicago-based "next generation technology VC fund" that is best known for announcing last fall that it had hired Gurbaksh Chahal, an admitted domestic abuser, as an advisor. Chahal, however, subsequently claimed he had never joined Nin Ventures, which raises money online via a provision in the JOBS Act.
And here's the thing: There is reason to believe Chahal, because he's not the only Nin Ventures "advisor" claiming to be no such thing.
Doctor Who: Dr. Sunil Patel, a multi-organ transplant surgeon affiliated with the University of Buffalo, also is listed on the Nin Ventures website as an advisor, but tells Axios that he has no involvement with the firm and has asked his lawyer to work to get his name and image removed from its website. He acknowledges having known firm founder Nin Desai, but says he was never asked about joining Nin Ventures.
Empty roster: In fact, of the nine people listed on the Nin Ventures website, at least six either claim to have never worked there or don't anymore (including half of those listed in its investor information packet). Some were summer interns who have since moved on to permanent jobs elsewhere.
No comment: The exceptions are Nin Desai (who repeatedly declined comment), managing partner Atit Desai (who two former employees say they don't recall ever meeting) and outside fund formation attorney Gary Jungels (who didn't return requests for comment). Desai did speak with me last year at the time of Chahal's supposed hiring, and said Nin Ventures had raised around $5 million but had not yet made any investments.
Why it matters: Nin Ventures continues to fundraise, via its website, social media, open conference calls and public appearances by Nin Desai (including one scheduled for next week). It has little interest, however, in providing prospective investors with accurate information.
Go deeper